Want to see an adorable Warburton photography session with dogs featuring three fur siblings? Then meet Jorgie, Pippa & Harley:
Names: Jorgie, Pippa & Harley
Ages: 13 years old, 4 years old & 1½ years old
Breeds: Chihuahua Mix, Border Collie (blue merle) & Border Collie (sable)
Pet Parent: Sarah
Session Location: Warburton, Victoria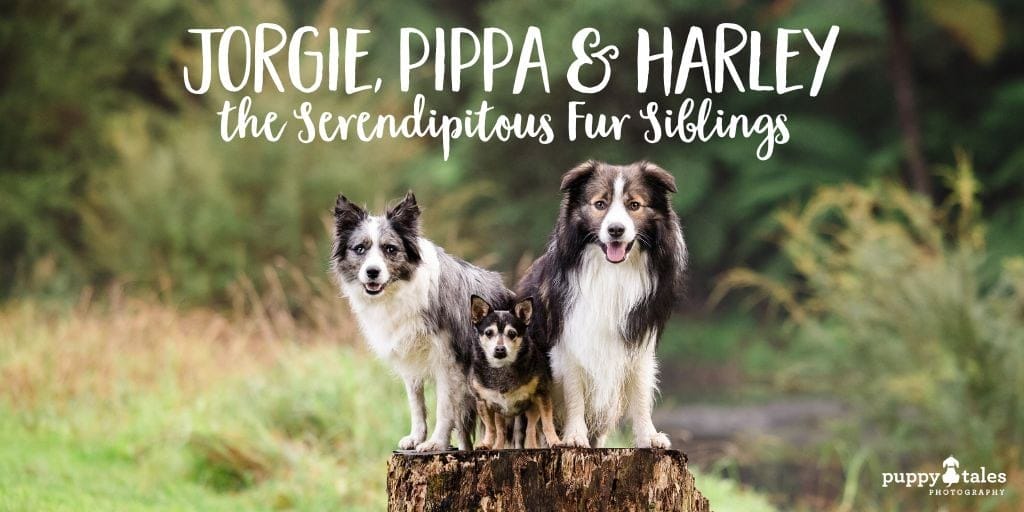 Even with the odds seeming stacked against them, fate intervened to bring Sarah the pawfect pooch not once, not twice, but thrice!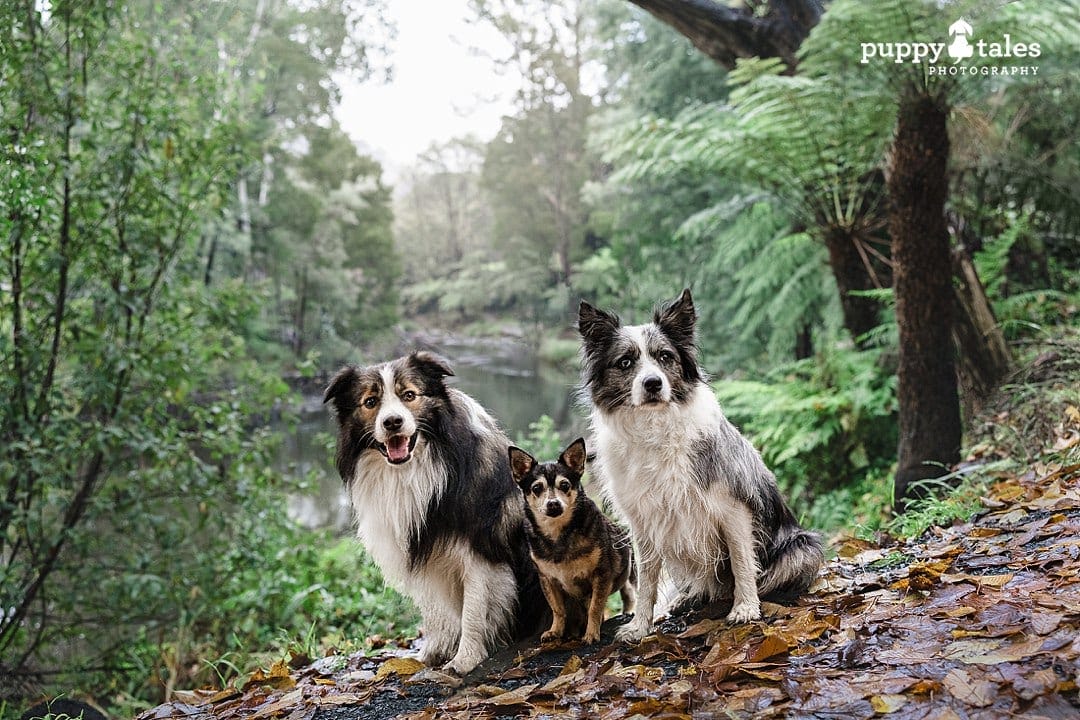 Despite Jorgie being born of an 'oopsy' between Sarah's mum's dog and her grandmother's dog, the moment she was born, Sarah knew she was hers!
Pippa was a miracle that came into Sarah's life when she most needed her. Her precious Jack Russell, Jake, had been the most amazing dog and was nearing the end of his time. Sarah knew she wanted to bring a new pup into her life before he passed, and she knew Pippa was her pawfect match at first sight. With disappointment, she found out that she was already earmarked for another family, but the buyer had to pull out, bringing Sarah and Pippa together.
Once the Border Collie bug bit, Sarah wanted another! Although she had to wait three long years for Harley, it was worth it when she discovered they were perfectly compatible pups.
This Warburton photography session with dogs Jorgie, Pippa and Harley was my first time photographing in this beautiful part of the state! The ruffest part of coming to this location was choosing where to take our photos! Between bushy backdrops, fairytale forestry and amazing Autumn colours, we were spoilt for choice.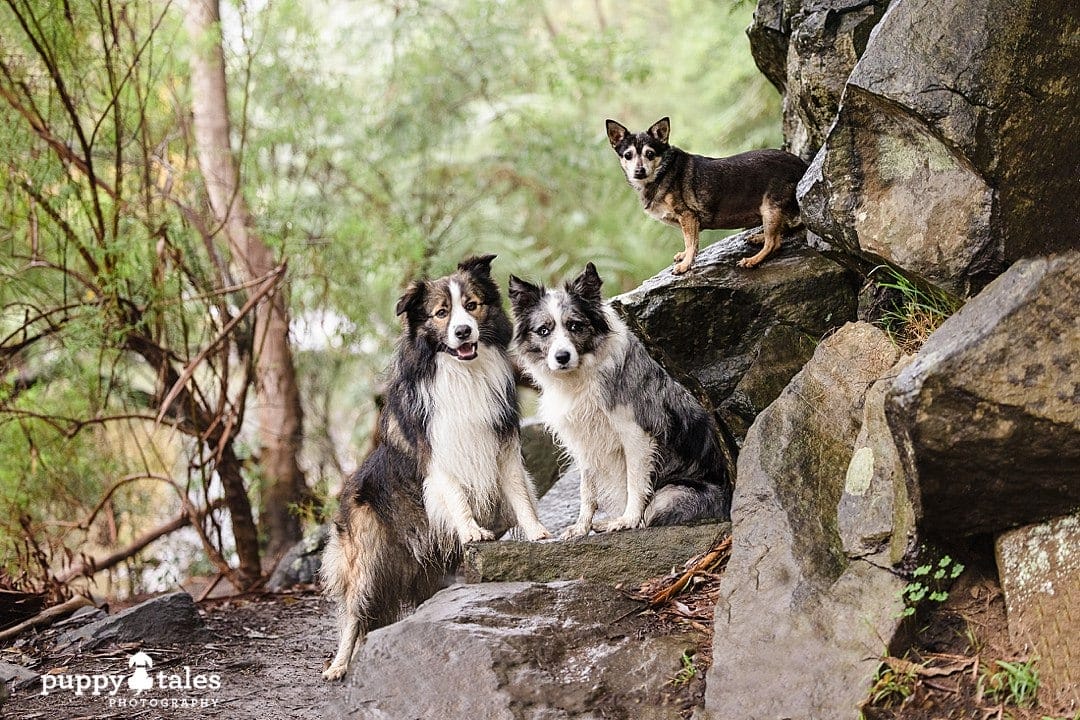 We settled (finally) on an area around the river, and the slight drizzle in the air produced a magical haze over the background for some of the group photos. I was so pleased Sarah opted to pose for some photos too! Her priority was coming out of the day with a photo celebrating the bond between her dogs, but we managed to squeeze in plenty of group snaps documenting the love she shares with them as well.
"After losing Jake, I really want to capture and cherish everything possible, just sorry I didn't do something like this before I lost Jake" – Sarah
We never get enough time with our precious dogs, and there is no time like the present to create a furever tribute to your dog. Jorgie has also very sadly passed in the time since our session, but Sarah will always have these photos to remind her of happy memories with her beautiful best girl because of their Warburton photography session with dogs in Victoria.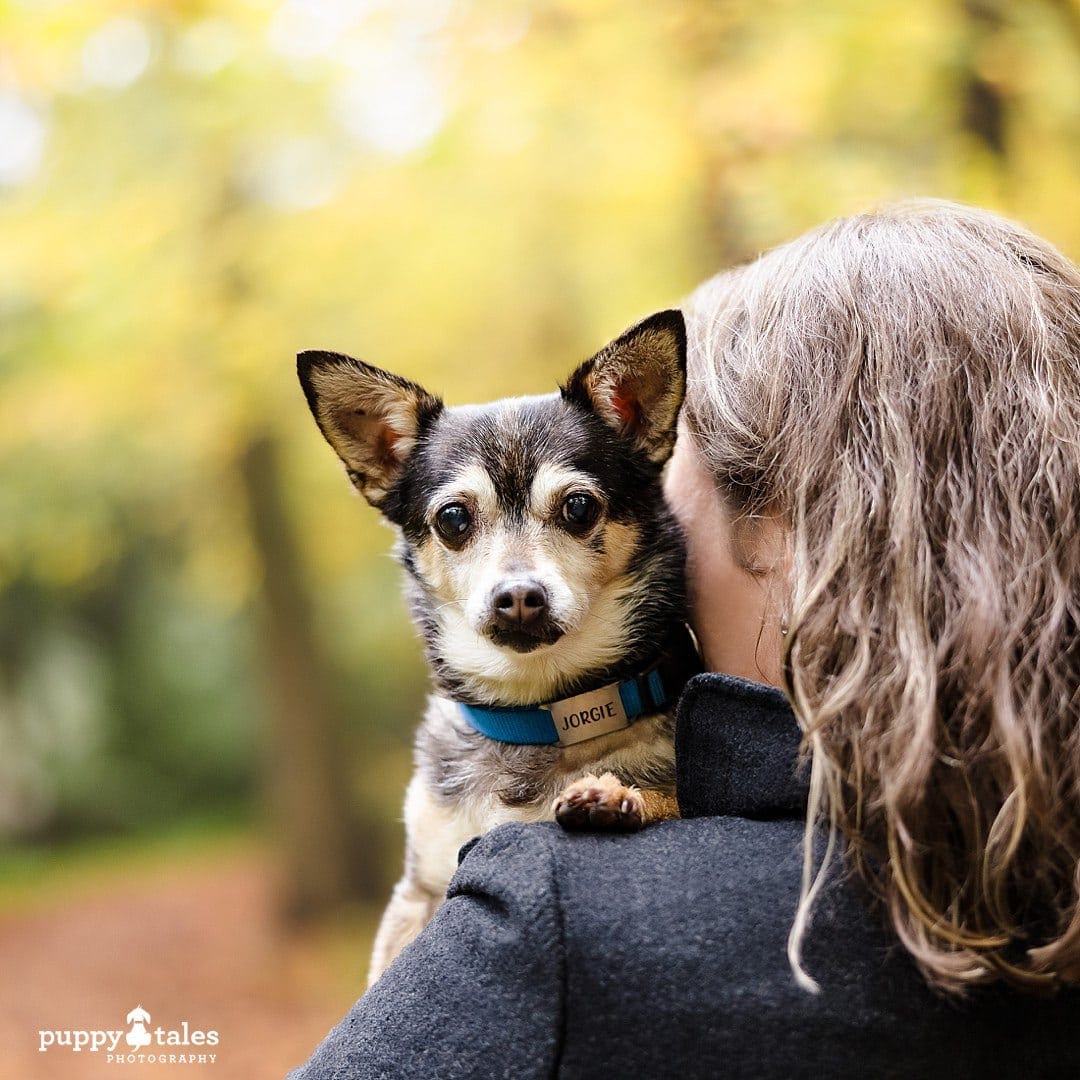 Want to see more? Hit play on the video for an exclusive photo tour of these three fur siblings' photo session:
If, like Sarah, you'd love to ensure you have beautiful lasting memories with your dog, book your session today. In addition to our normal on-location sessions, I am honoured to be participating in Tails of the World again, a limited-edition book project that suppawts animal rescue. I will be photographing 8 sessions across regional Victoria, so shake your tail to our website to secure your dog's chance of being featured in Tails of the World.

Kerry is 'Top Dog' here at Puppy Tales. With her own adored dogs, she completely gets that your four legged furry buddy is absolutely part of the family. That they sleep on the bed, that you want to take them everywhere, that you plan holidays so they're included & that their presence makes your life incredible.