The Puppy Tales Photography
5 step approach to photos you'll adore
After you've booked your session experience with us, we'll:
1. Design your Session
Create the perfect experience for you & your dog
If you ask most photographers, they'll tell you they are happy to photograph your dog … At Puppy Tales Photography we're different: We don't just 'take photos of dogs', we capture their uniqueness and what you love most about them!
Because we LOVE dogs as much as you do, we:
Preserve your memories in stunning colour
Create an experience, not just an album
Let your dog's true personality shine through
Visit amazing locations
Choose styling and finishes that suit your home & your dog
Provide personalised attention at every stage
Yep, we tailor your dog photography session to perfectly suit you and your dog.
One of the best things about the photography with us, is the expertise we have in designing photography to capture the personality of your dog and to beautifully compliment your home and the spaces you wish to display it. This includes the planning of your session (whether it will be in the studio or outdoors, colours/location to match, etc) & the size and finish of the photography pieces to compliment your home. Of course, I am also getting to know all the things you love about your dogs and how we want to capture that.
This planning is done at the Design Consultation and its incredibly beneficial. It means:
I'm photographing for the photography results you want,
You, and most importantly your dog, have the opportunity to get to know me so you are more comfortable at your photography session, and
You will have pricing information particular to what you would like and what is going to look the most amazing for your home.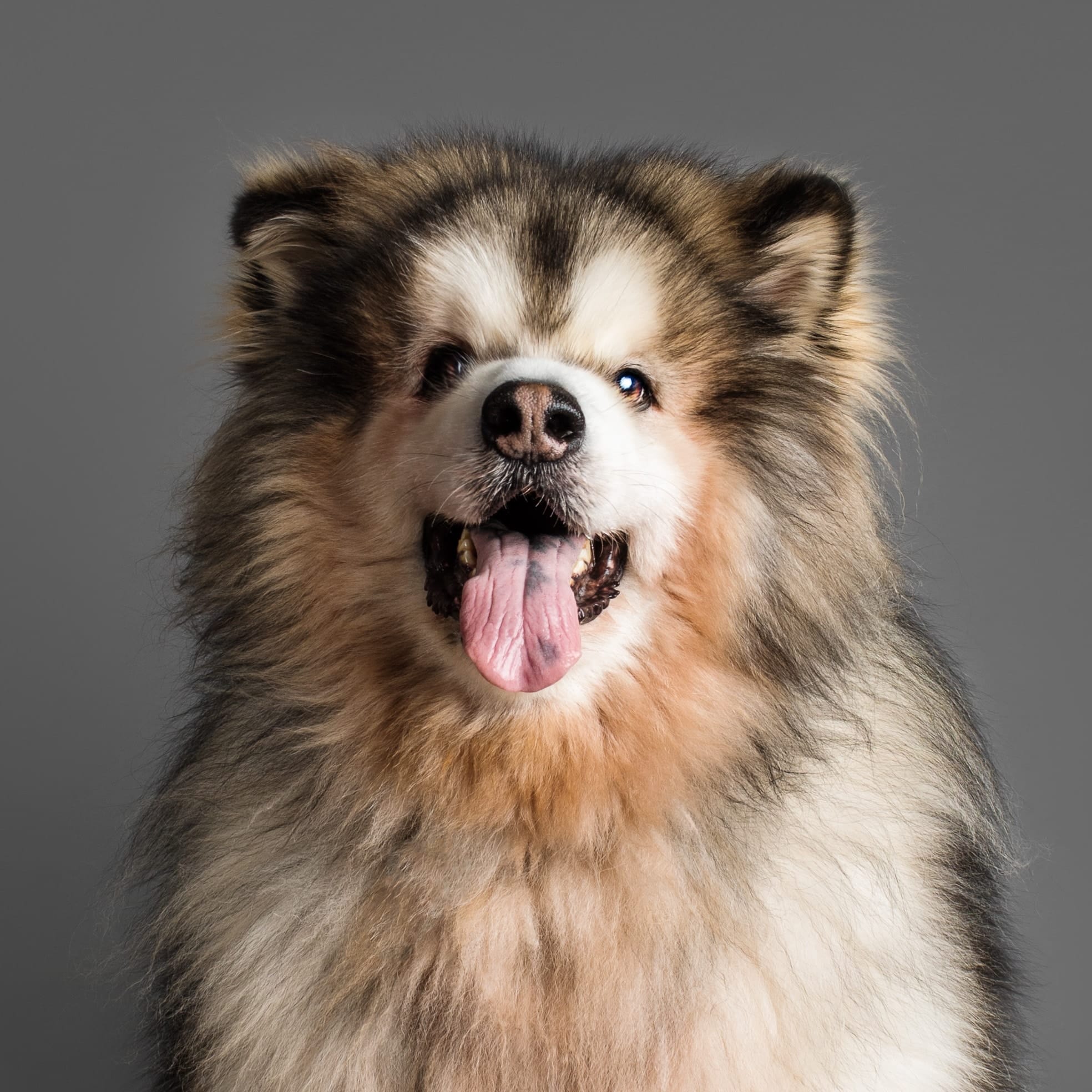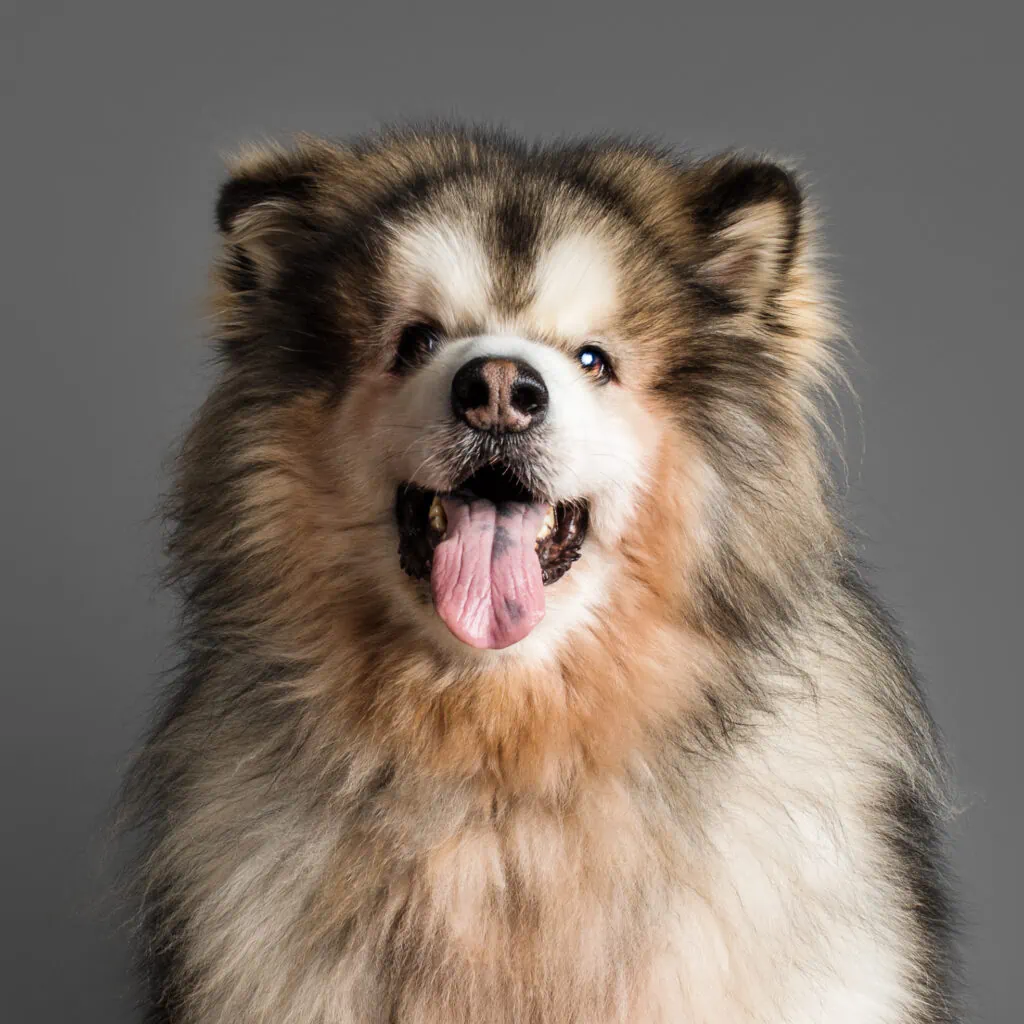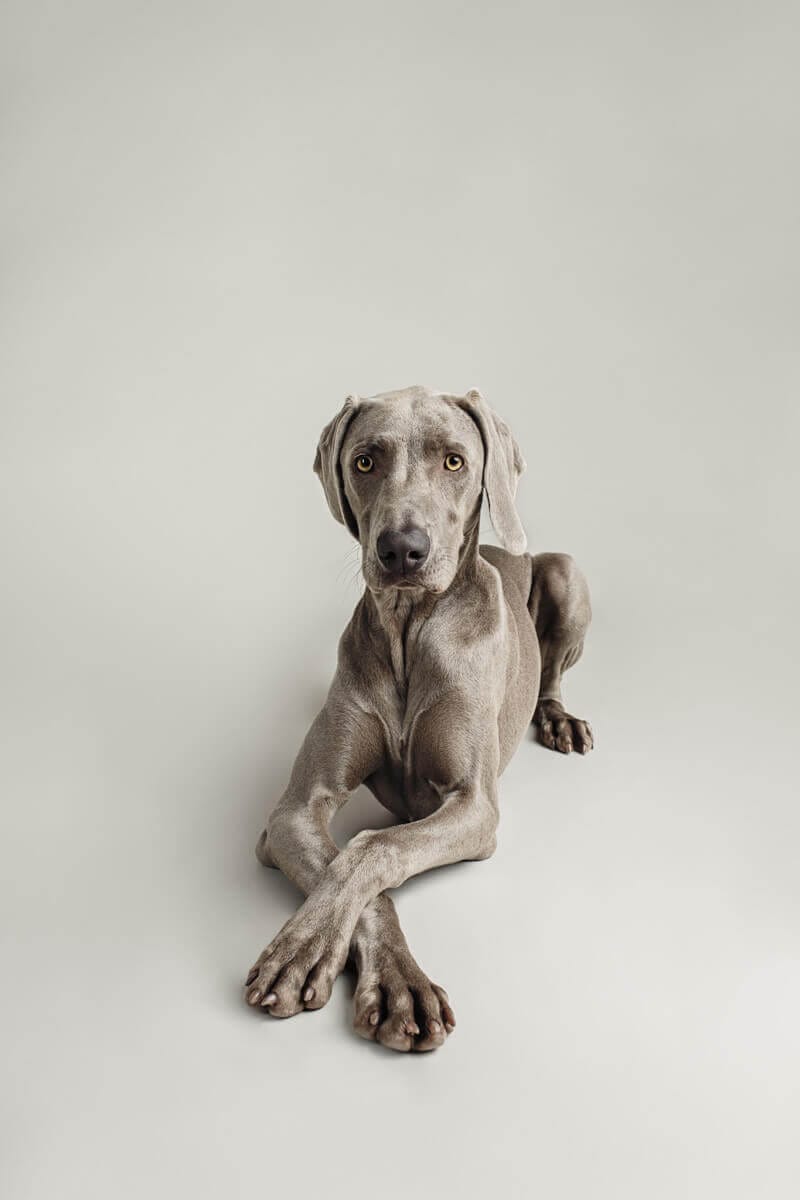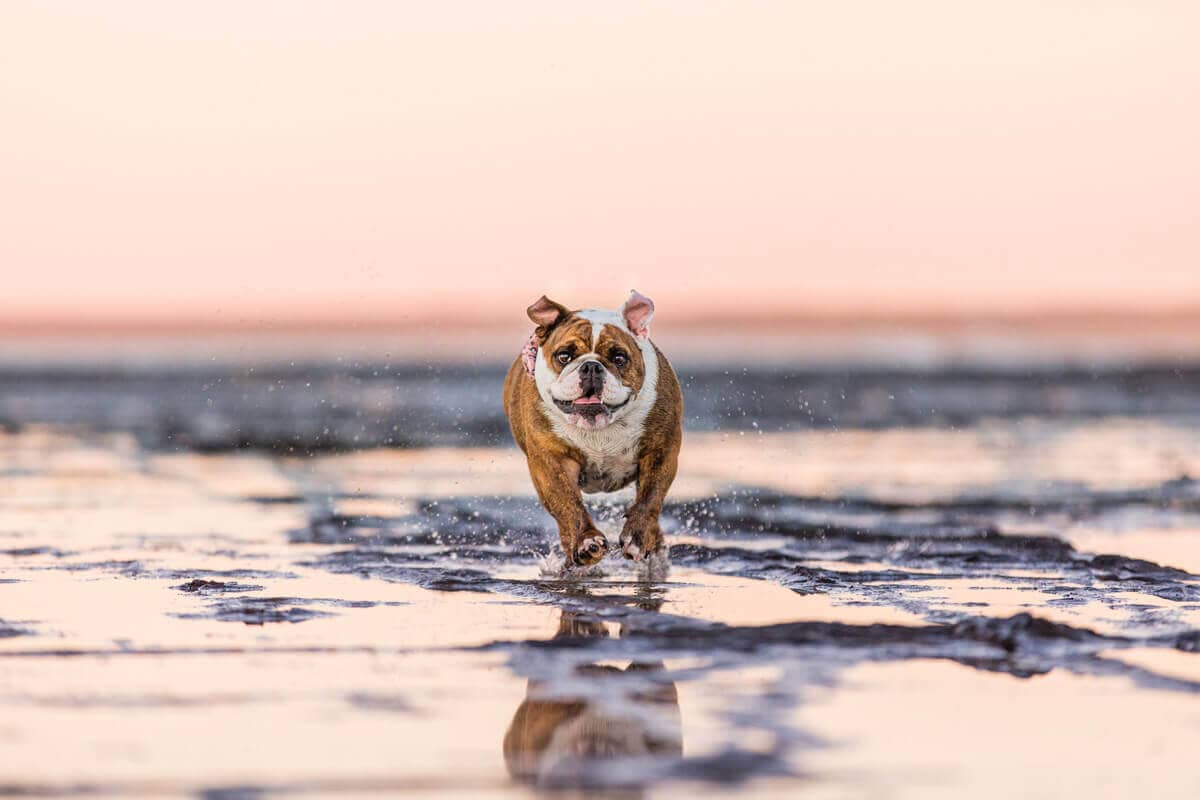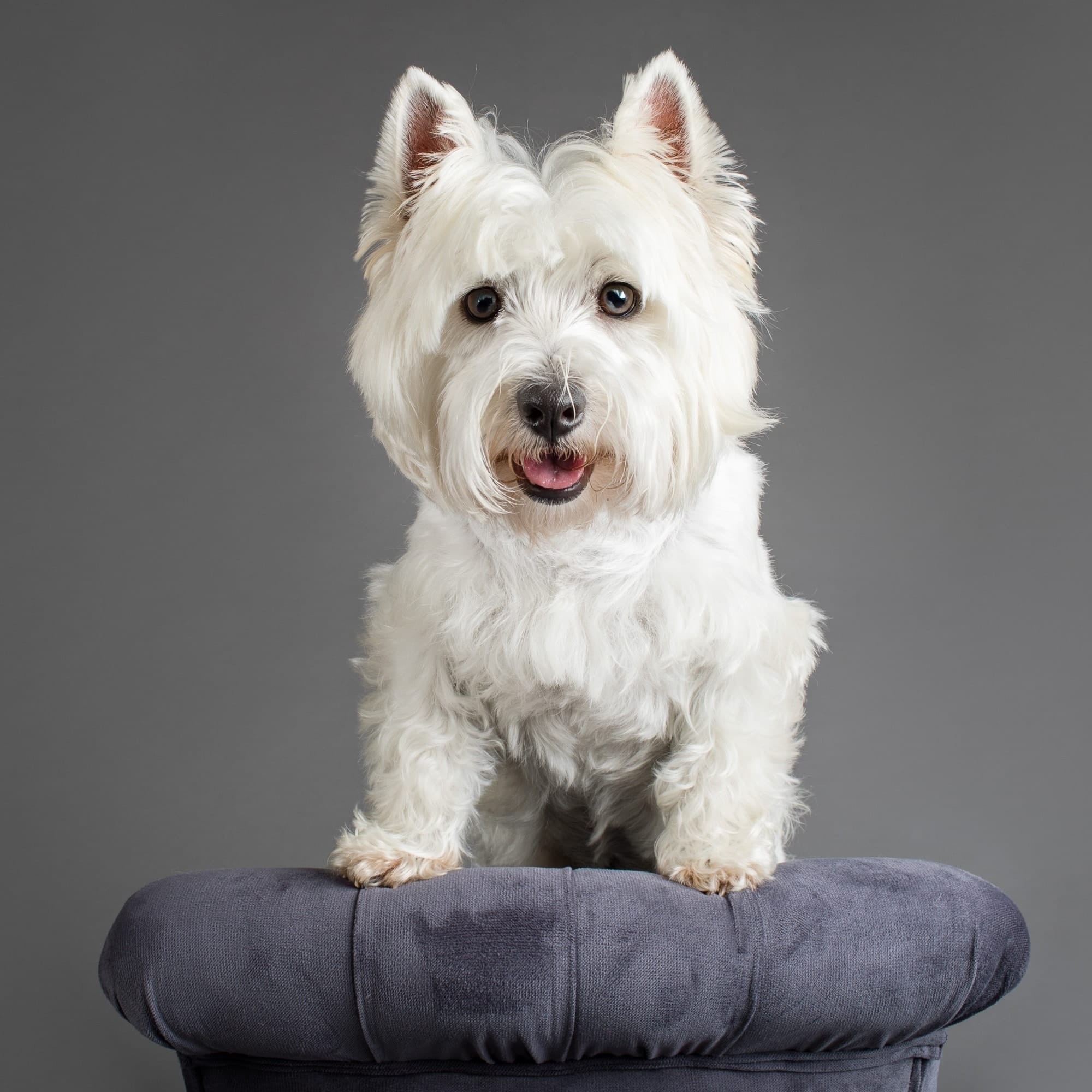 2. Prepare for Session
Make all the arrangements for our date, location & styling
In this step we're getting everything ready for your session.  Depending on your session & requirements, some of the things we may do include :
Arranging location permission or permits
Organising travel and accommodation
Purchasing or finding background, props or accessories
Location scouting
Studio setup and styling
Test shoots
Some things you may need to do in preparation:
Dog grooming
New outfit/s for yourself or your dog
People grooming
Shopping or purchases for anything to be included (updating your dog's fav toy perhaps!)
3. Your Photography Experience
Whether it's a weekend away, an outing in a park or a studio session, you & your dog will be able to relax and be yourselves
This is THE BEST BIT!
Generally speaking, your photography session lasts 90 min to 2 hours but it all depends on your dog (or the number of dogs you have) and what we want to achieve in the session.  There's no time limits – we can wait for your dog to warm up, to settle in, to wake up (or not if they are a puppy!), to perform that special trick or when we've made our way back from exploring an area (this is especially true of our retreats – we head out to the most amazing, often unknown parts of the area).  We're usually finished when either your dog or yourself is done (I can keep going and going and going when it comes to photographing an adorable dog!).
Of course, our different sessions last different lengths of time, as they have been are created for different results, paces and styles.  Our Dogumentary sessions, for example, have many more quiet observing periods (or becoming pup-arazzi as I call it). 
As well as my camera gear, I will also have with me treats, noise makers, long leads, and any specific items that we may need for your session.  You're welcome to bring along anything you'd like included – favourite toy, those treats that they will do anything for, their cute bowtie etc.
An overview of our photography sessions:
| Session | Location Based | Studio Based | Typical Number of Pets* | Overview |
| --- | --- | --- | --- | --- |
| Seasonal Photo Retreat | X | No | 1-3 | Puppy Tales can arrange dog-friendly accomodation at a variety of stunning locations for your session. |
| Travel Sessions | X | No | 1-5 | Every year we plan trips to beautiful places around Australia for sessions. |
| Playdate Session | X | No | Group of dogs (up to 12) | Ideal for extended families with dogs, clubs or littermate reunions. |
| On Location | X | No | 1-5 | You choose the location within 40 minutes of the studio! |
| Studio Experience | No | X | 1-3 | Stunning, tail-wagging studio photographs. |
| Four Seasons | X | No | 1-3 | Fun and frolics across all four seasons. |
| Growing Tales | No | X | Single | Capture your dog's growth from teeny puppy to fully grown dog. |
| Dogumentary Day | X | No | 1-3 | Photographs taken over the course of a day. |
| Forever Photos | X | X | Single | A tribute session for a critically ill pet. |
* Almost all of the time we are happy to accommodate additional pets. Limitations may be imposed by accommodation availability, size of the pets, compatibility of pets, etc.  Feel free to get in touch with us to discuss your requirements.
Limited sessions are available each month. This helps us to preserve our unrivalled photography and service.  And our retreats often book out months in advance. It's highly recommended that you book early to ensure availability and secure your preferred date.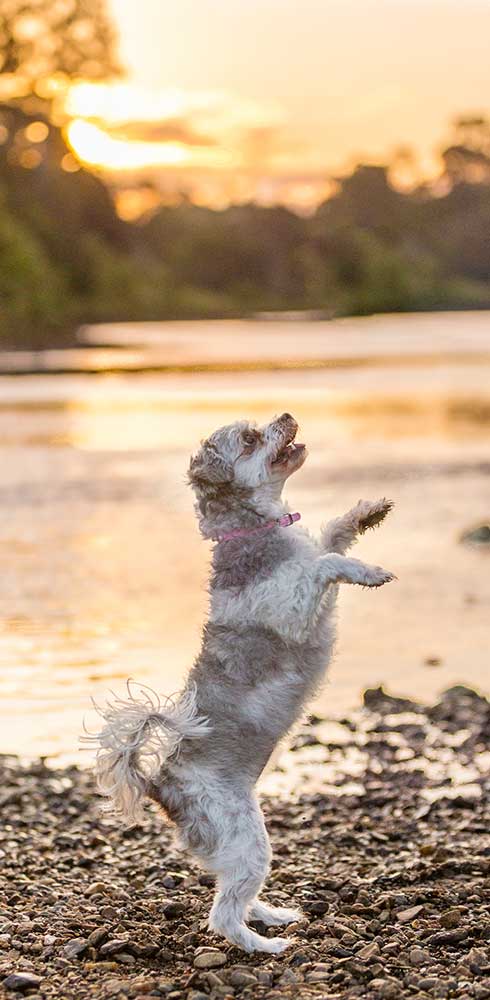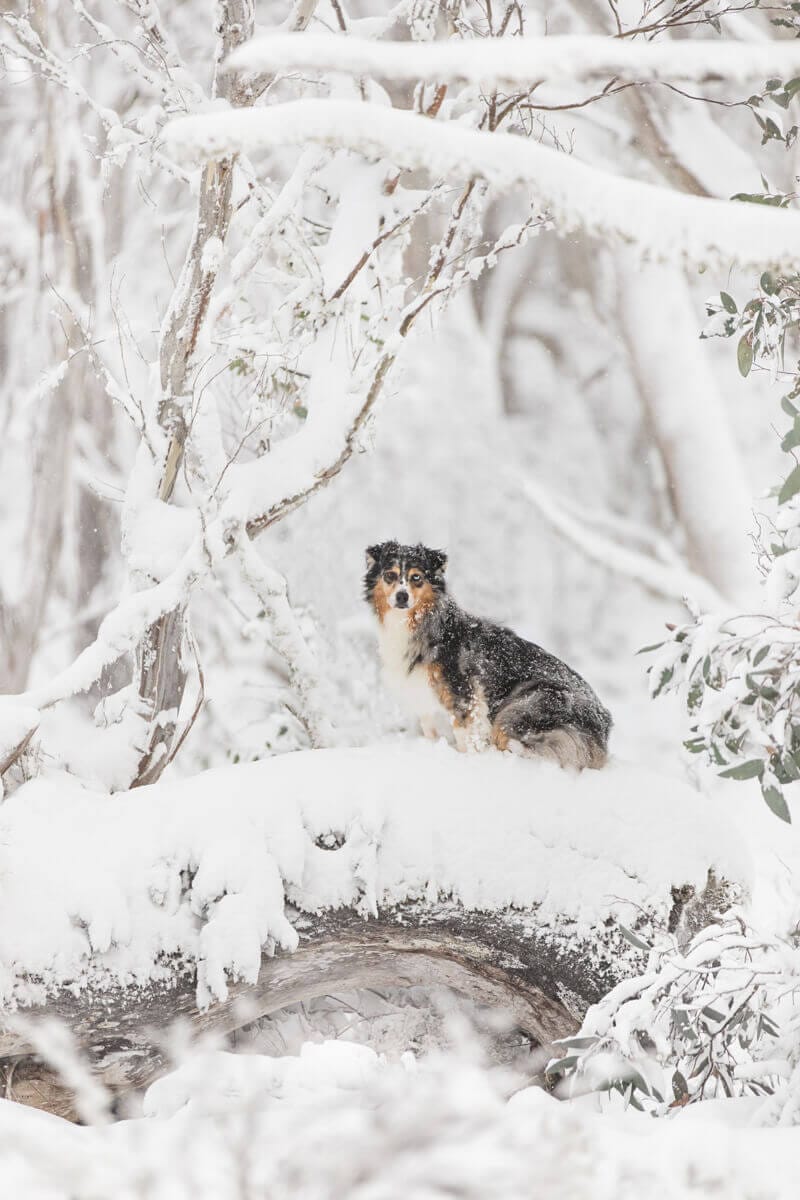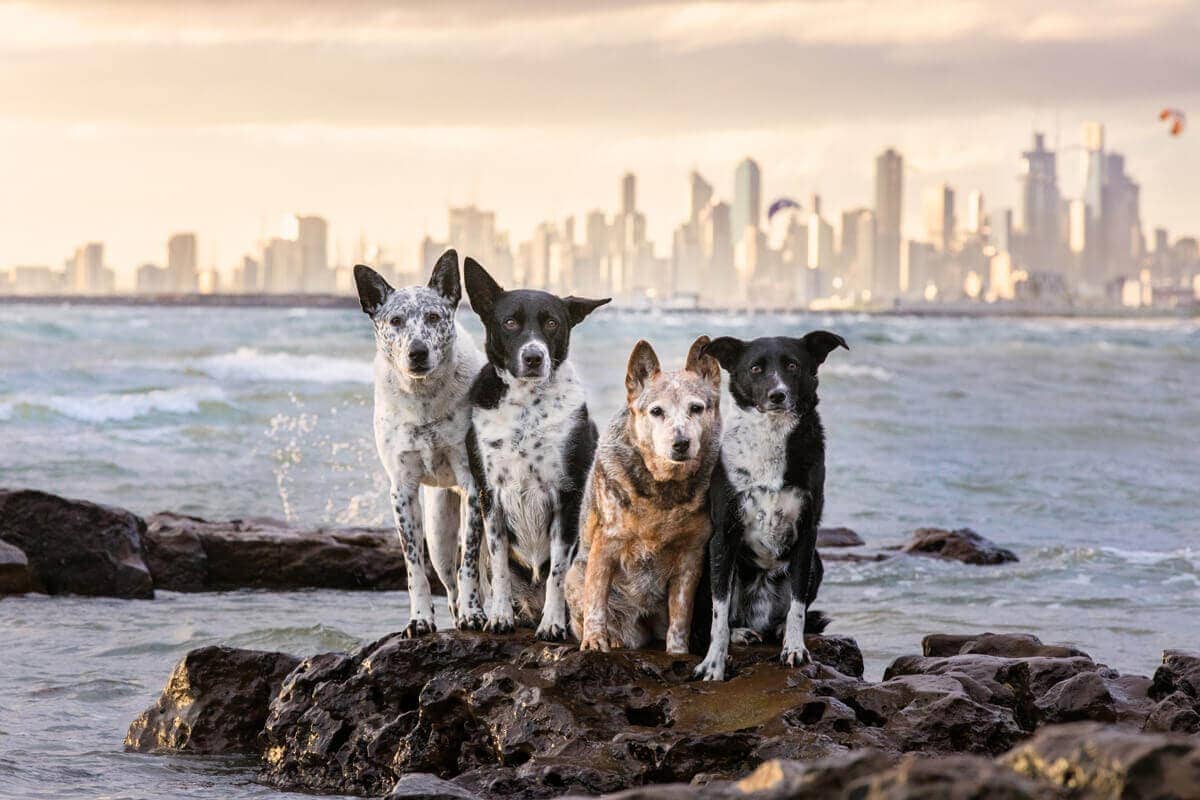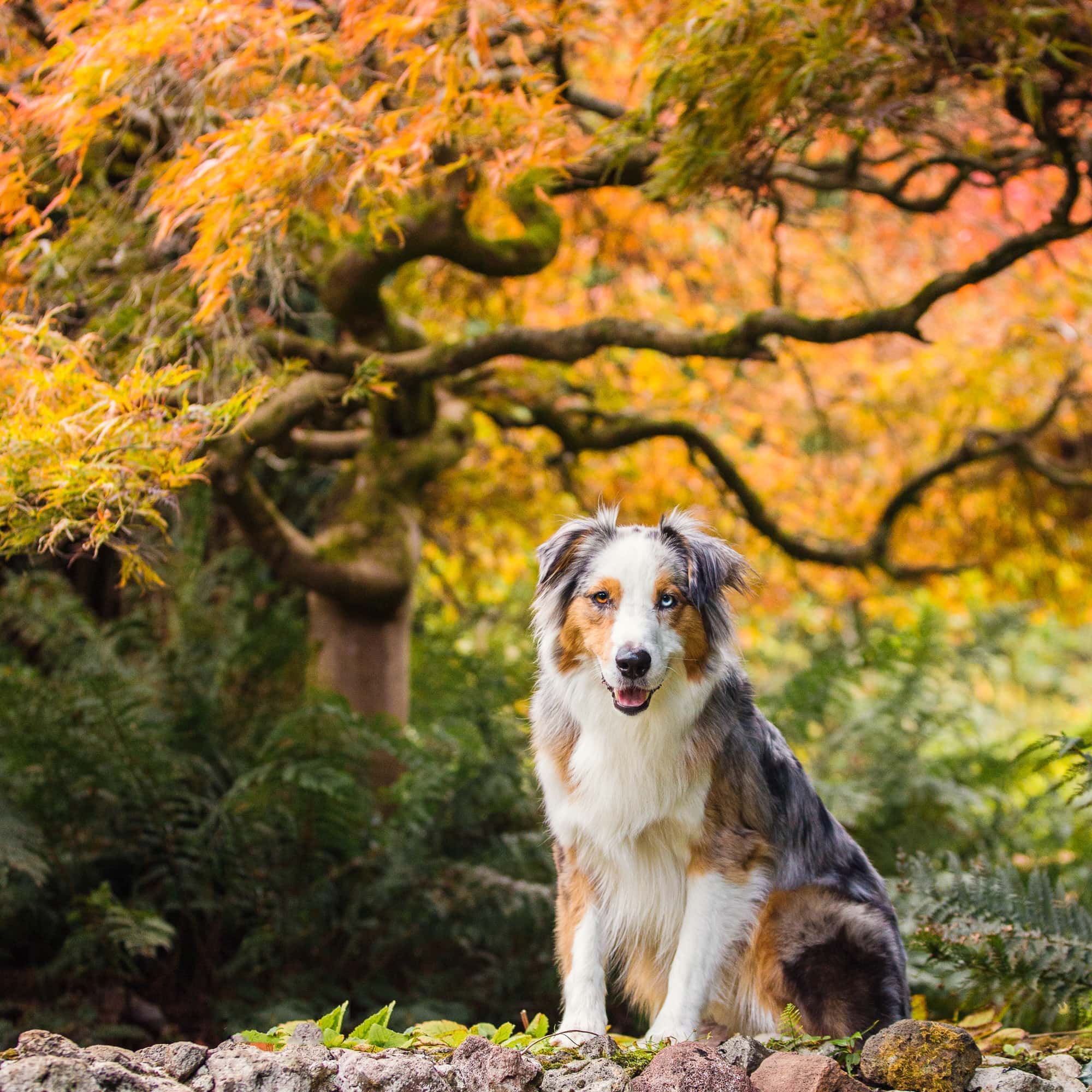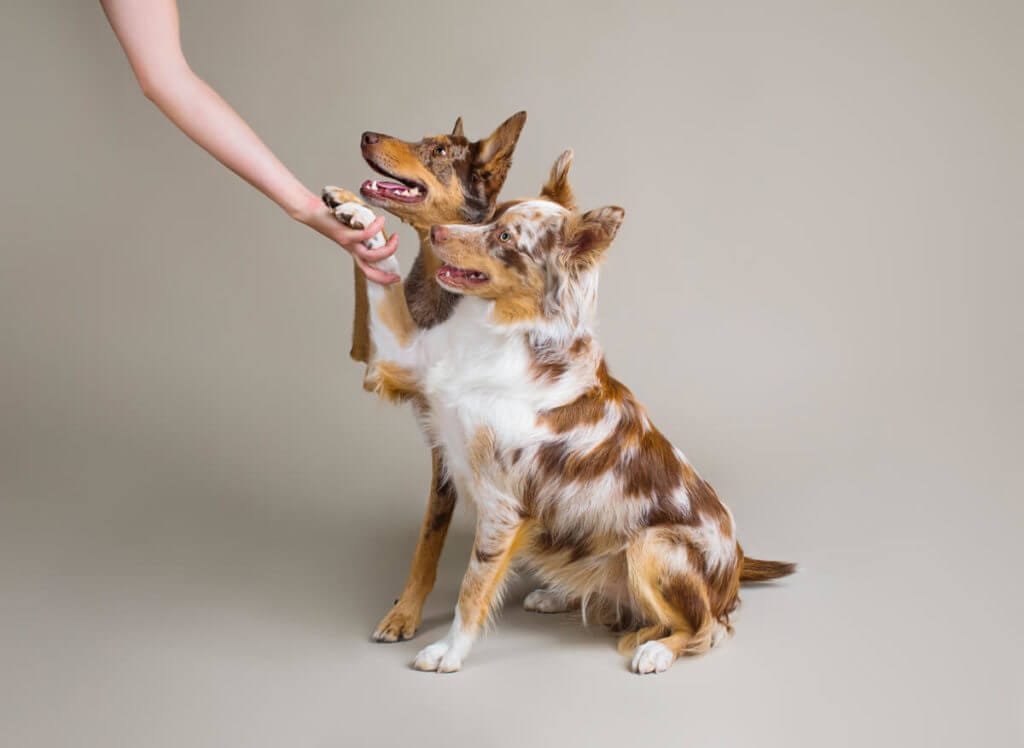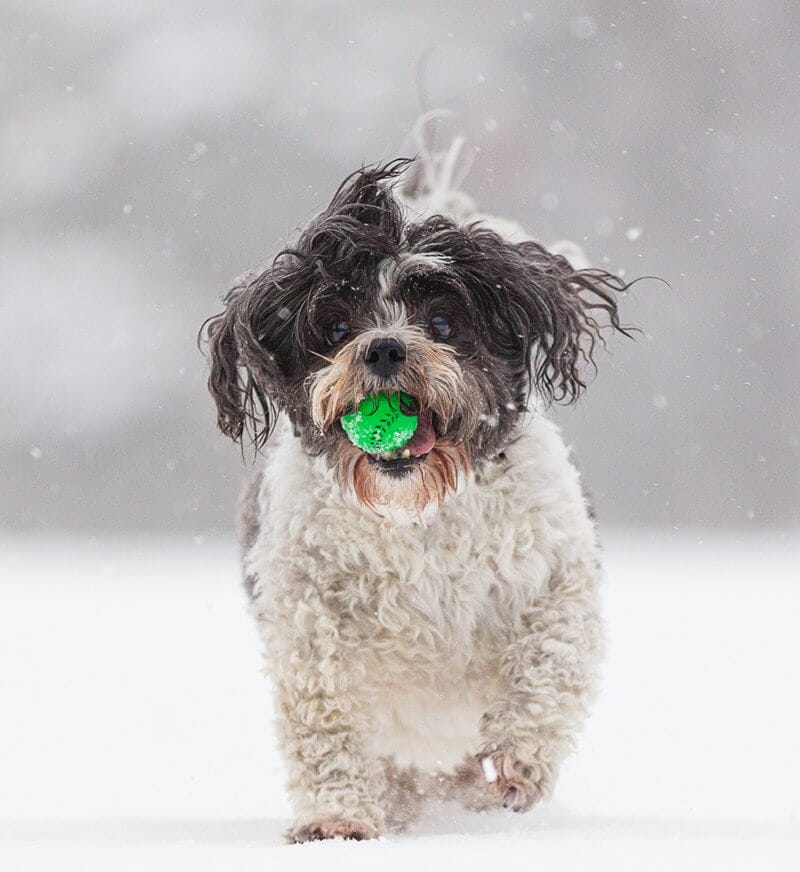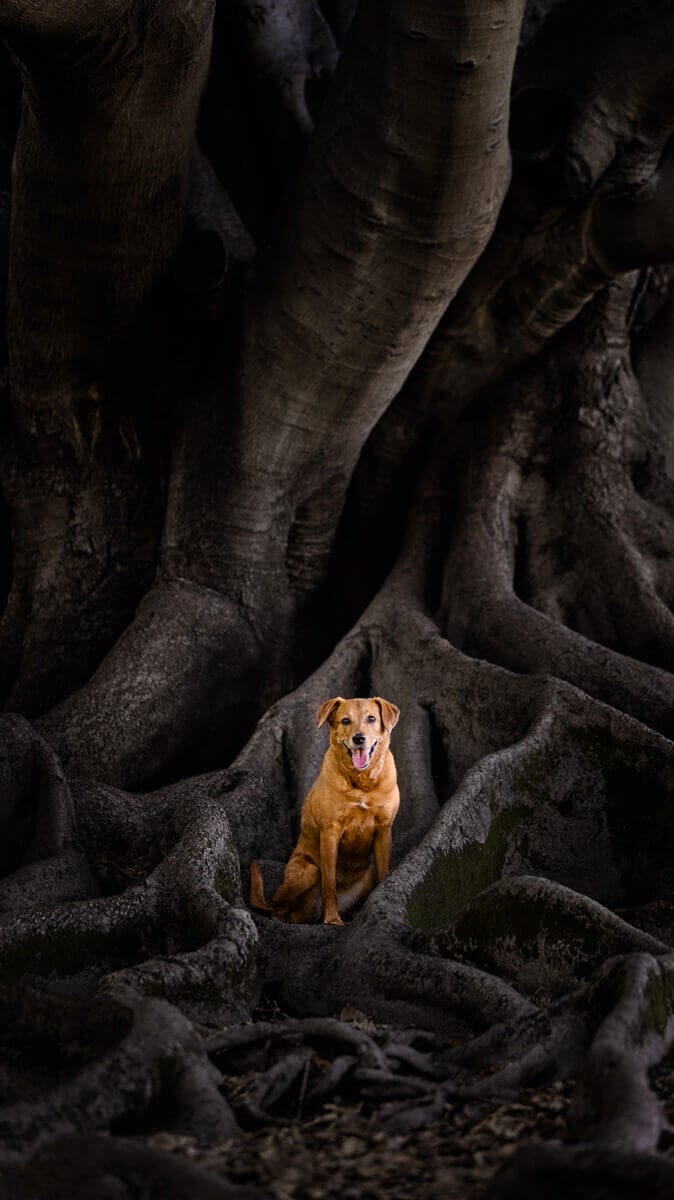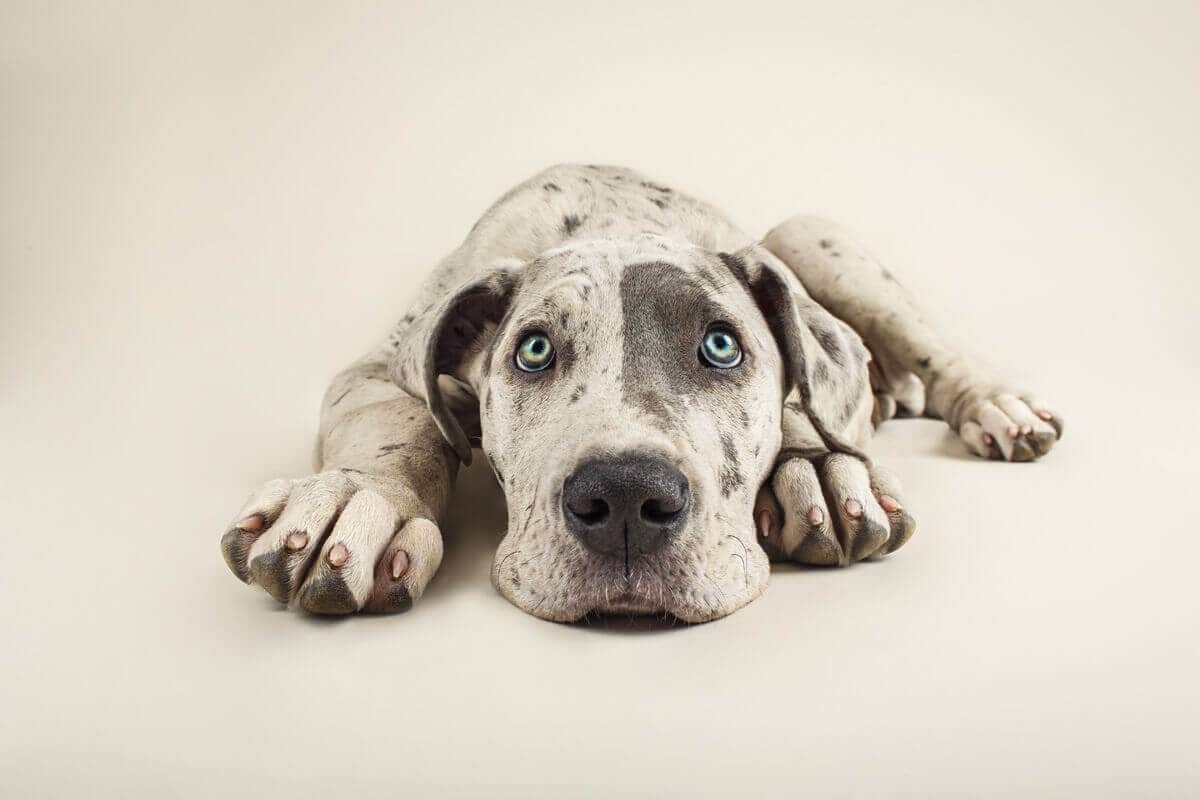 4. Preview & Artwork Consultation
View the photos, choose your favourites, and decide on presentation style
Okay – this is the best bit too! We turn your dog's magical moments into irresistible photo artwork. 
Approximately one week after your session you'll preview your photos and place your order. This will be at the studio, via zoom or, when we're travelling, at a local cafe. We'll begin with reliving your photography session during your Slideshow Première. You'll oooh and ahh as to just how adorable your dog is. You'll smile, giggle and, sometimes tear up. 
You may find yourself a little overwhelmed by the number of photos that you love from your session. It might feel that it's going impossible to choose what to hang on your walls!
Don't worry though – we'll happily assist you with narrowing down your selections and deciding on those that will look best on the walls in your home. We're proud to offer a complimentary wall art designs during your ordering session. We've invested in software that takes all of the guesswork out of the process by showing you exactly what your images will look like on the walls of your own home!  You simply provide us with a photo or photos of where you're thinking you'd like your artwork.
Take a look through the beautiful wallart and products we offer to get you thinking about what you'd love of your photography experience.
We offer credit card payments and customised interest-free payment plans for your photography orders.
5. A Delightful Delivery
Your photo wall art and products are ready to be displayed & enjoyed! 
Hang your artwork somewhere where you can enjoy it every day – relive the moment, remember the fun, giggle at your dogs antics and just be appreciative that you have such an amazing buddy.
Pickup or shipping options available.