Dog Tales of Australia is our fur-tastic travel adventure! Years in the making, we'll actually be heading off in 2018 and I can't wait to share it with you.
In the trip of a lifetime my hubby, Sam, and I will take to the roads with our fur-family. Visiting every state and territory in Australia we'll seek out dog-friendly destinations, uncover canine hikes, and meet dogs as many dogs & dog lovers as we can. We'll be taking photos and blogging to chronicle our experiences, and to share them all with you! We can't wait to share the variety of options that we discover in Australia that are dog friendly and dog inclusive!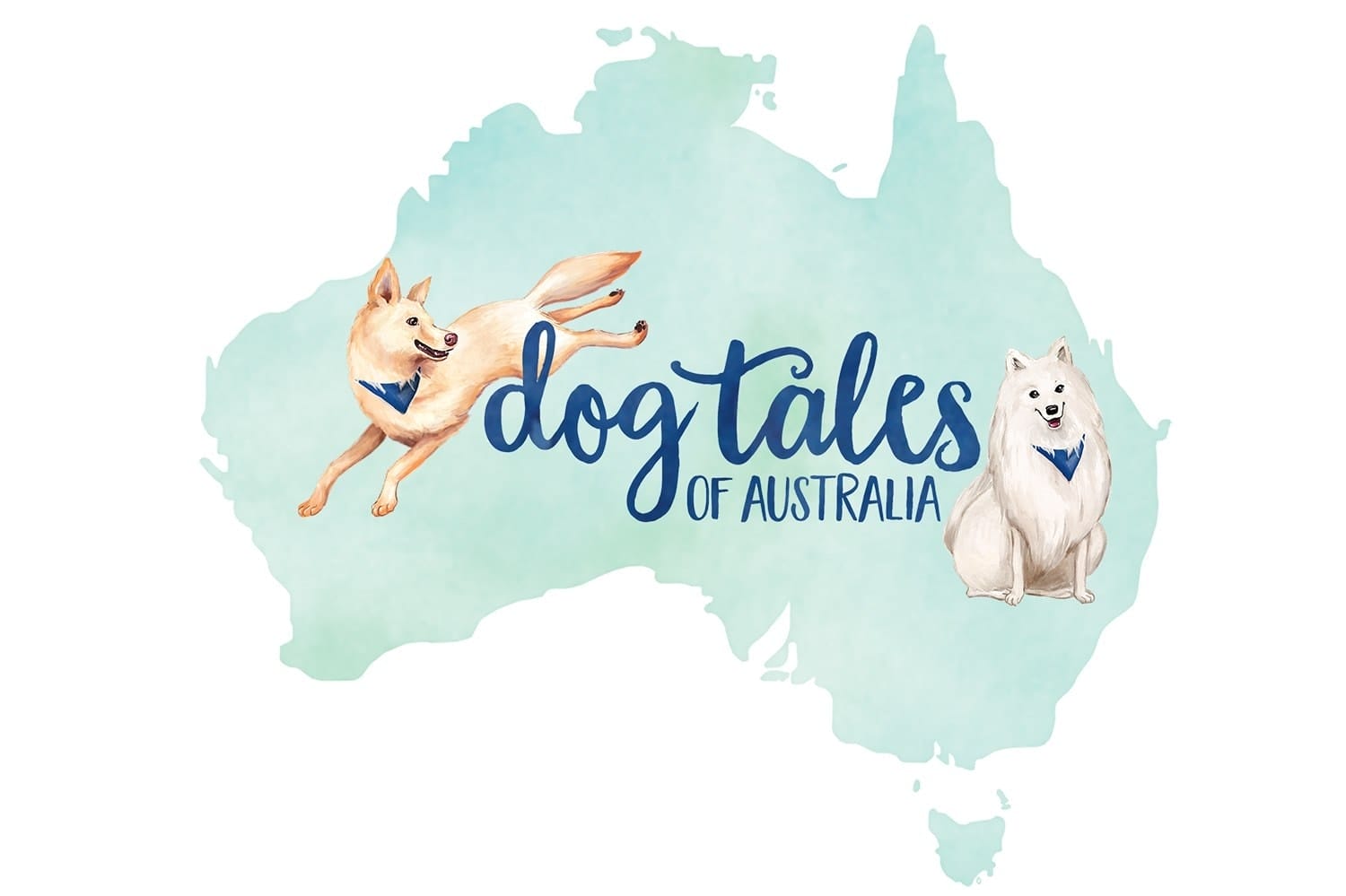 A Dream of Distant Destinations and Dogs
For years Sam and I have discussed a dream of seeing all of Australia. But we didn't want to go without the dogs. They're our fur-family and an experience isn't complete unless shared with our Keiko & Summer. The obvious solution popped into our minds…Take the dogs with us! They've been up for every other adventure and holiday we've taken them on!
…. From there it was a hop, skip, and a jump to our travels becoming dog-orientated and an adventure of canine proportions. It's become our trip mission to cherish the time we have with the dogs and celebrate the fun & bonds that grow when we get to experience travelling together.
At first it seemed such a long way off to realise this. It's hard to believe but after all the planning the adventure is within touching distance…! And now I'd love the tips, input and involvement of the Puppy Tales community to add colour and detail.
A Fur-Family Adventure
I want to celebrate the stirring beauty of the Australian landscape and of its canine characters. Using evocative photography I'll create portraits of dogs in stunning scenery; doing amazing jobs or with with incredible stories to tell. Part photojournalism and part celebration, the plan is to compile these photographs into an amazing coffee table book (which we think we'll call Dog Tales of Australia too!)
As we cover the miles, we'll share the sights, sounds, and experiences along the way with the Puppy Tales pack and on social media. I hope it will inspire fellow dog lovers everywhere to unearth hikes and undertake adventures with their canine offsider, give confidence to those who haven't yet ventured out on a travel adventure their four legger and, just maybe, to create a more dog-inclusive world.
Sam and I will seek out destinations that welcome dogs as we criss-cross the continent. Ultimately, we'd also like to create a Dog Friendly Destinations Guide and a Dog Friendly Hiking book, for other ambitious travellers.
But we need your help – read on to see how you can be involved in our grand adventure.
How you can get involved in Dog Tales of Australia!
1. Ideas and Inspiration
There's nothing quite like local knowledge!
We've done the research and we've drawn up a plan and bucket list BUT we don't just want to visit the tourist traps and well-known destinations. We want to visit the places where the locals go. Those hidden gems of a beach or stunning view that are off the track.
If you know somewhere amazing, a place that makes you gasp with wonder or smile from ear-to-ear, and it's dog-friendly, then please tell us… don't assume we've already heard about it.
Coast. Desert. Forests. Mountains. Rocks. Inland pools. Local Landmarks. All would be awesome. Please share you secret on by clicking HERE…
And even better, join us on for a photo session there ⬇ ???? ⬇
2. Photographic Pawtraits
As we travel around I'll get a chance to meet people and dogs who can't travel to the studio or my regular locations. I warmly invite you to contact me if you're interested in a photo session for your own dogs.
I liken the role of photographer to that of being a 'memory keeper'. If you love the idea of owning evocative wall art featuring your own beloved best buddy, then now is your opportunity. Be it in your home town or meeting us somewhere special, I can promise you pictures that will warm your heart.
In addition, your dog's photos will be featured on Puppy Tales and social media pages, and in the coffee table book. Plus, a portion of all registration fees will be donated to our charity partner/s for this adventure.
Simply click HERE to register your interest and from there we'll start exciting discussions and planning something incredible.
3. Share your Dog's Story
We all know dogs are man's best friend and that many have unique jobs or amazing stories. We want to meet these dogs, tell their story, and create images that evoke their important role in the world.
In short, I'm on the alert for subjects for canine heroes, that is subject for my 'Dog with Jobs' project as we go. This doesn't have to be a story of a dramatic rescue from a swollen river in flood, but can be a gentle tale of devotion that changed a life. If your dog makes a special difference to your world or through their service to our human world then I would be honoured if you'd get in touch with us HERE.
4. Partnerships and Sponsorships
Life's better with fur-friends and so we're looking for partners and sponsors to support us on our travels. Whether you run an attraction, dog-friendly accommodation, or have a dog-centered brand we'd love to talk with you.
We are paw-ticularly keen to hear from the following:
Manufacturers / suppliers of 4WDs and Caravans
Dog friendly accommodation
Dog inclusive experiences
Adventure clothing, gear and safety equipment (both human and canine)
Dog food & treat manufacturers (our dogs are fed raw / dehydrated dog foods)
Photographic equipment
Tourism boards and departments
Media outlets and platforms
Anything else that's going to enhance our roadtrip!
This is a working adventure holiday and we also aim to get publicity and spread the buzz as we go. If you'd love this opportunity for you company or product to be featured in our blogs and photographs please contact us.
Please get in touch with us HERE.
5. Come 'Play' with us!
We LOVE sharing our experiences with fellow minded dog loving people! If you're looking for the paw-fect excuse to take a week's holiday, then why not join us on the road to somewhere pawsome? Perhaps you'd love to meet up and hike a pawsome trail in your area of this great country? Or maybe you'd love for us to visit your dog shelter, rescue or other dog not-for-profit and share the incredible work that you're doing? Holding a dog focussed event while we're in town?
We'd love to hear from you – send us message and let's see what we can tee up!
Wags and Woofs of Doggy Discovery
We're super excited and can't wait to get going. Keiko and Summer have already packed their suitcases and are looking furward to the new friends they'll make along the way. We'd love you to follow our paw-prints and say cheery words of encouragement, either here on the Puppy Tales blog or in person when we visit your territory.
Thank you for reading and please, take a moment to get in touch with us about this 'trip of a lifetime'.