Meet Bella & Riley, the adorable duo who are the perfect pair for their pawrents for their dog photography in Victoria, particularly in Emerald Park Lake in the Dandenong Ranges:
Names: Bella & Riley
Ages: 5 years old & 1 year old
Breeds: Japanese Spitz & Finnish Lapphund
Pet Parents: Mikayla & Aaron
Session Location: Emerald Park Lake in the Dandenong Ranges, Victoria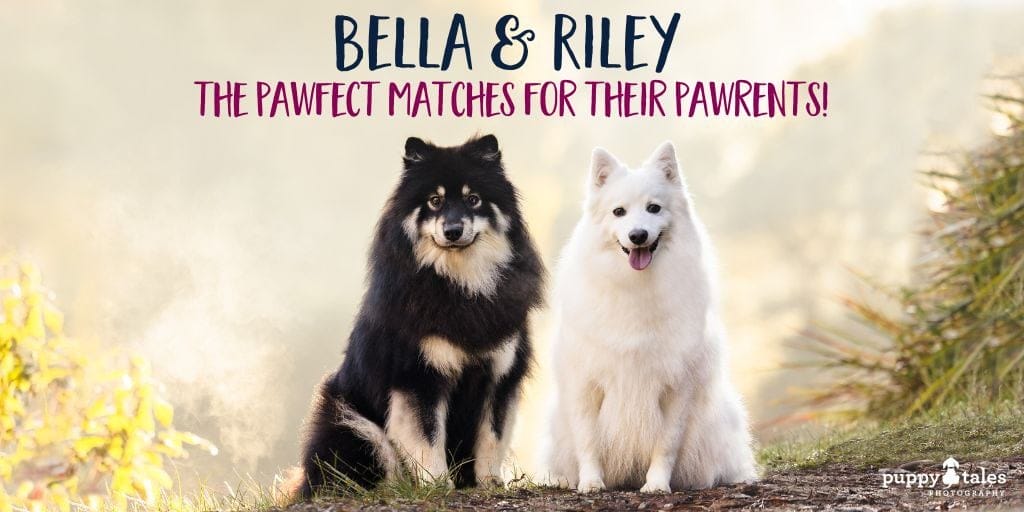 We'd be lying if we didn't acknowledge that sometimes our dogs naturally gravitate towards specific members of the family. Luckily, in a house with two pups, you'll often find them each pawtnering up with a different member of a couple.
That is exactly the case for the beautiful family of Mikayla and Aaron and their amazing dogs, Bella and Riley. And luckily, that means no one gets left out 😉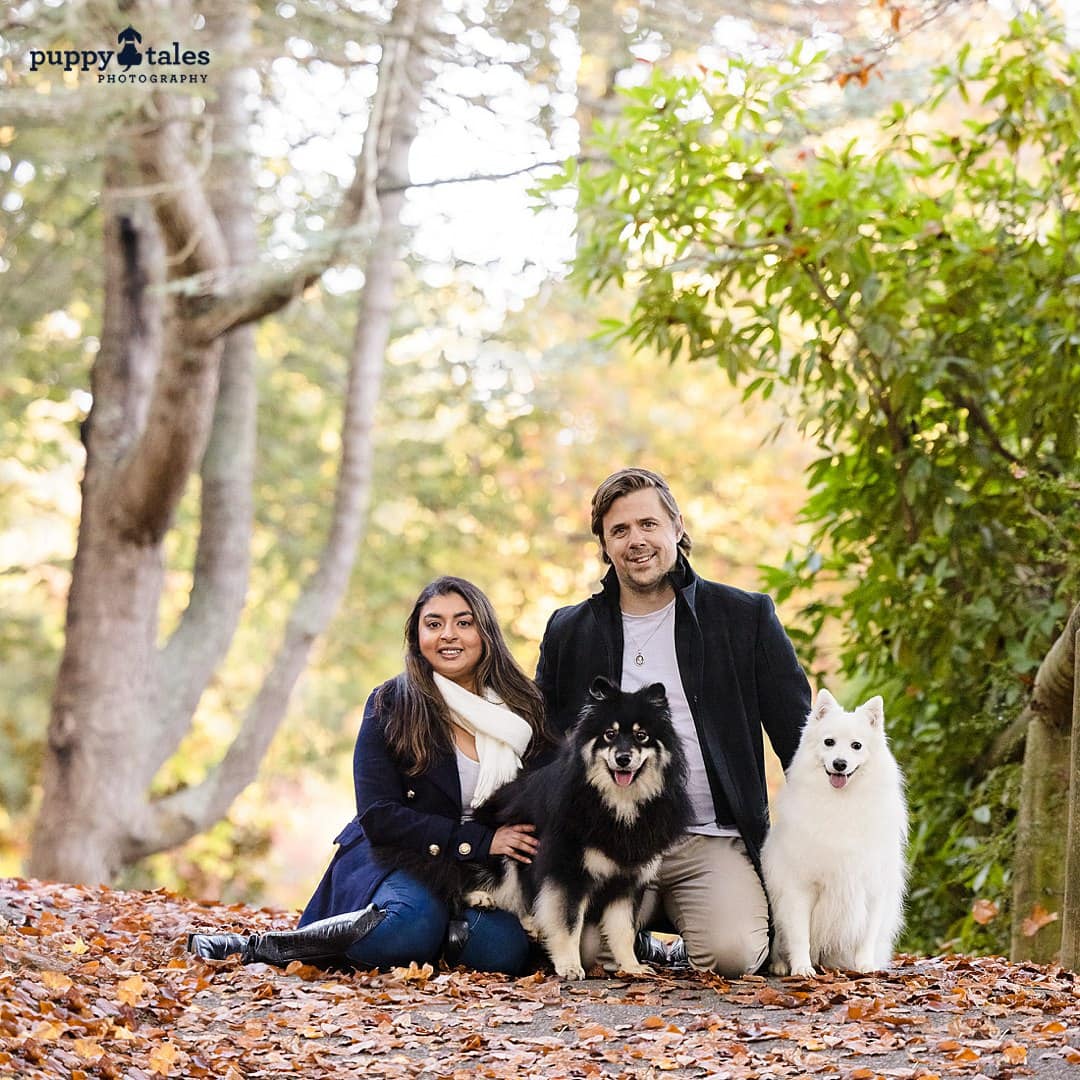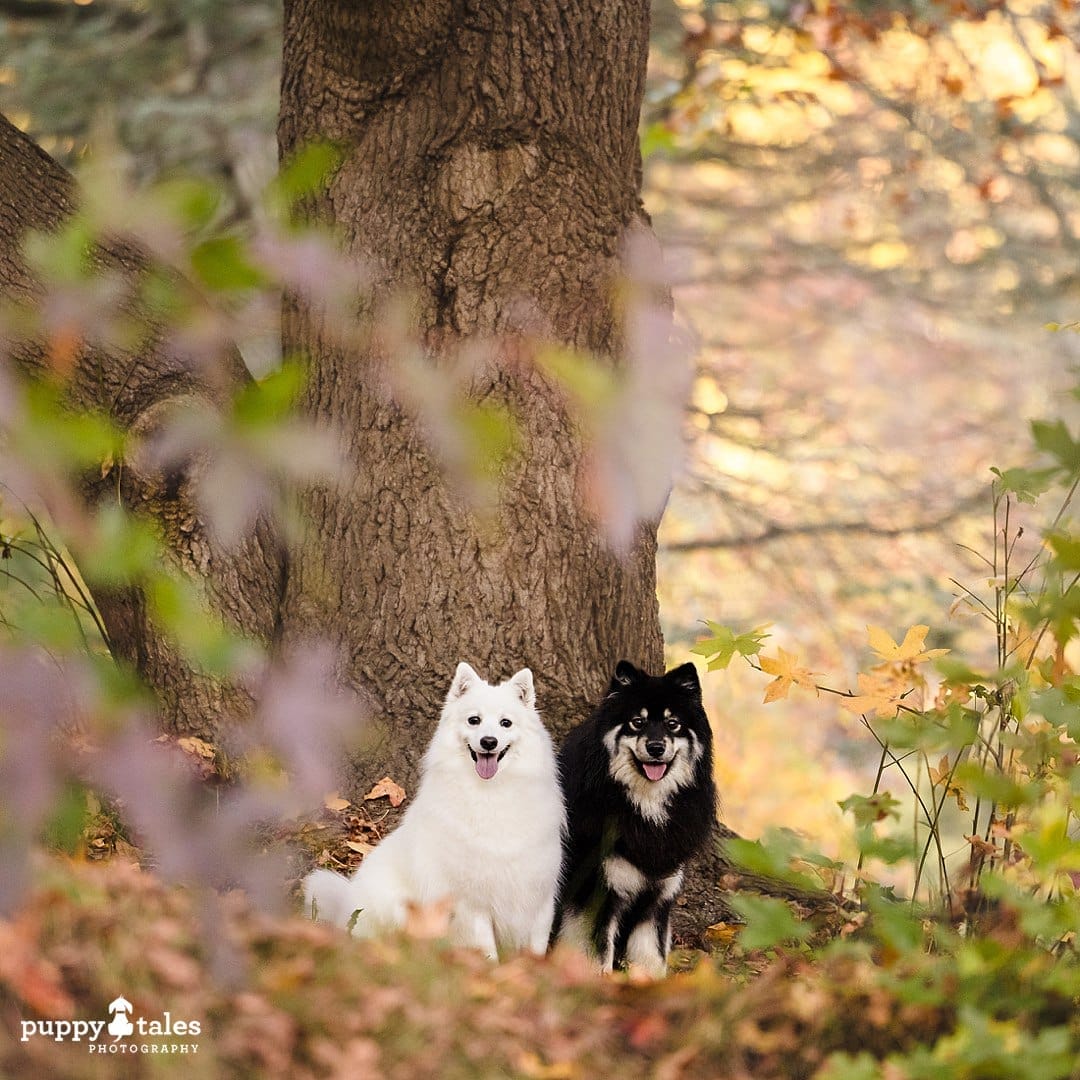 Bella is a princess who adores her dad and loves nothing more than curling up with him for a lazy Sunday.
"Bella loves a lazy day in bed or going for drives. She really is a princess."
Riley is a cheeky little firecracker filled with adventure who matches her mother's energy pawfectly. We wanted to capture Riley's zest for life and goofiness as she runs with her tongue sticking out and throws her toys in the air.
"We told the breeder we wanted high energy and Riley is that!"
Bella's one concession to the spirit of adventure is sailing round their pool on boogie boards and playboats. Her pawrents were eager to capture this during their dog photography in Victoria. A boogie board, however, wouldn't quite have matched our beautiful nature surroundings in Emerald Park Lake. So Mikayla crafted an amazing, natural-looking raft from slabs of bark and floatation devices. We did face some trouble with it falling apart in the water, but we managed to reconstruct it and record some fabulous photos of Bella looking regal on her watery throne!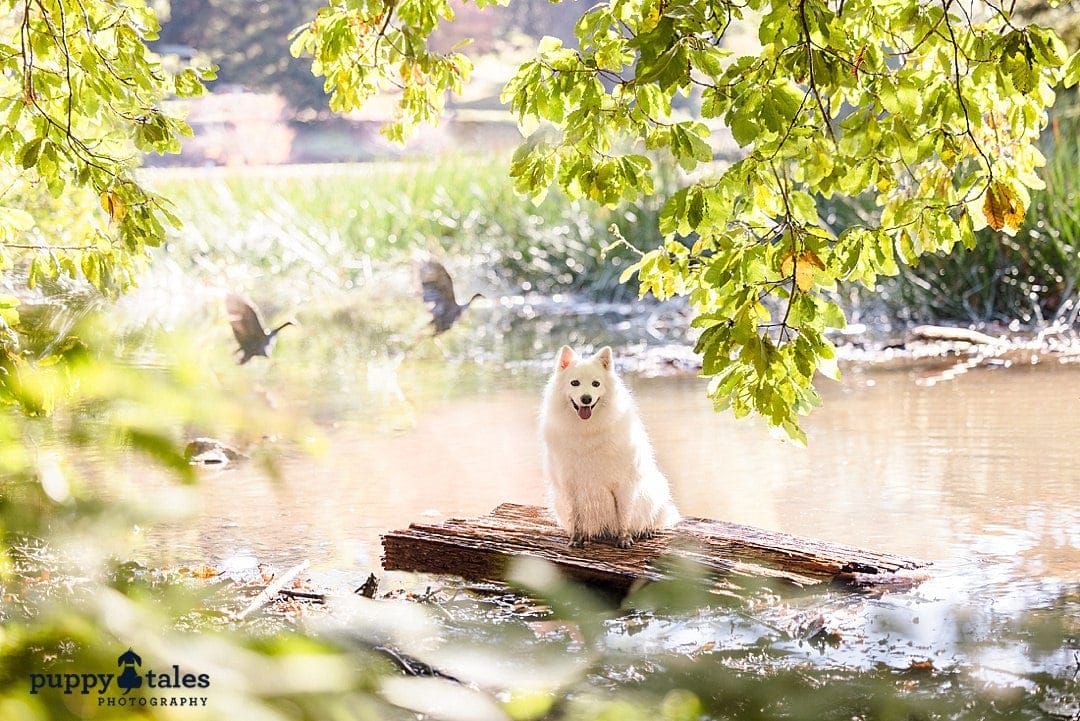 My goal is always to capture the aspects of your pup's pawsonality you love the most, so I love it when we come up with ideas that highlight an impawtant part of your lives together, or something they do that makes you smile. I'm ready to try anything to get the best photo to tell your story! It may not always go to plan, but sometimes that leads to even better 'in the moment' photos, and certainly furbulous memories of the session.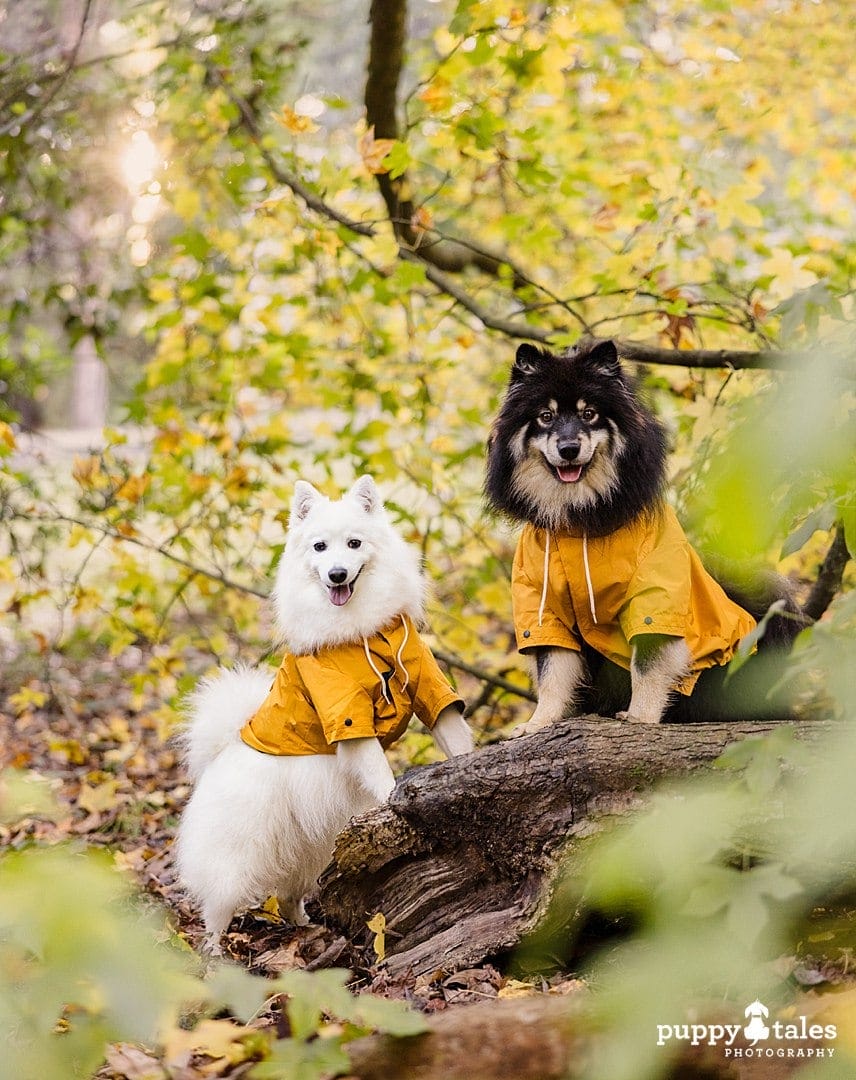 Don't forget to catch a glimpse of this video slideshow of Bella & Riley if you want to see more of their cuteness:
Do you want to celebrate your own fantastic furry friend while suppawting a good cause?
I'm honoured to be one of the pet photographers from around the world to participate in Tails of the World, a limited-edition book project that suppawts animal rescue.
Jump at the chance to secure one of only 8 spots to have your dog photographed across Victoria and ultimately be featured in Tails of the World!
Kerry is 'Top Dog' here at Puppy Tales. With her own adored dogs, she completely gets that your four legged furry buddy is absolutely part of the family. That they sleep on the bed, that you want to take them everywhere, that you plan holidays so they're included & that their presence makes your life incredible.