You think winters make us all lazy and lethargic?
Just the thought of going out in the snow, runs a chill down our spine and we retreat to our couch by the fireplace with a hot cup of coffee, right?
Well, that was certainly not the idea of a snowy day for Commander Spock. Australian Cattle Dog Spock came to Dinner Plain this winter in high spirits and ready to run in the snow. Spock was full of contagious energy and liveliness that kept me on my feet not to miss any moment of this amazing dog's actions.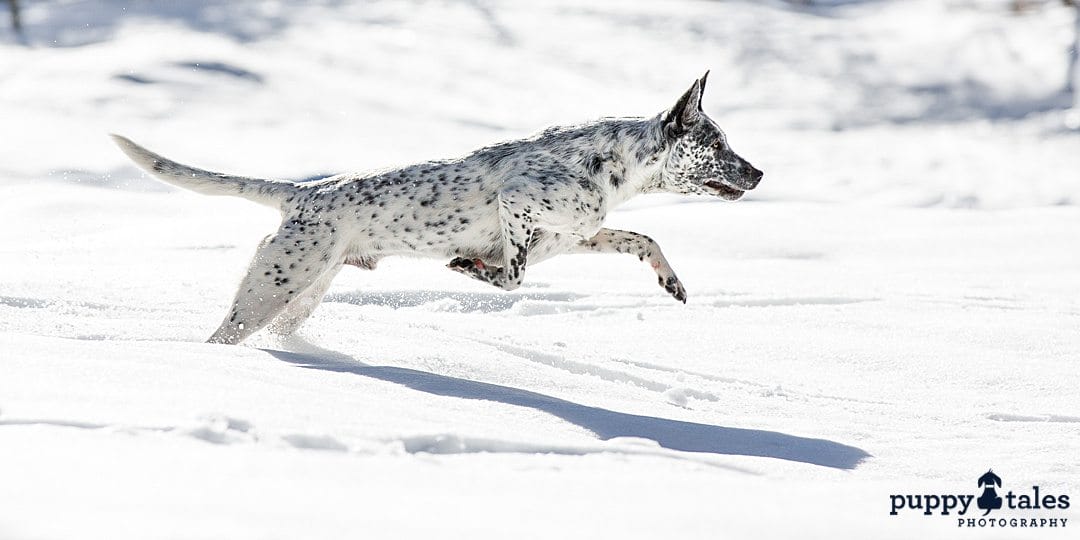 Commander Spock was one of the very first dogs I photographed in the snow at the stunning village of Dinner Plain in the Victorian Alps. If you have been to this is picturesque village, you'd know exactly why I chose this snowscape location as my outdoor studio. Dinner Plain is so breathtakingly beautiful, you can just not help being in awe.
Dining, hiking and skiing are just a few great things to do at Dinner Plain apart from the unique dog photography session. It's a winter wonderland for dogs to play in the fresh snow and experience an unusual yet extremely fun environment. There are also many spots around Dinner Plain that are picture perfect for a photo session.
I probably don't even have to explain how excited Commander Spock was being out in the snow – the picture speaks a thousand words. His parents were nervous because it was Spock's first time in the snow – but they were amazed and delighted at their canine's vivacity. They not only loved the results of dog photography in snow, they're more than eager to come back next year! I had a ball shooting the fun and fabulous Commander Spock in Dinner Plain. The canine ran and jumped around like the snow was a playground and he was a native of Dinner Plain. I love it when I get to capture such amazing pet portraits.
All in all, Commander Spock and his people had the most memorable dog photography session and they could not pick which dog portrait came out better – they were all so remarkable.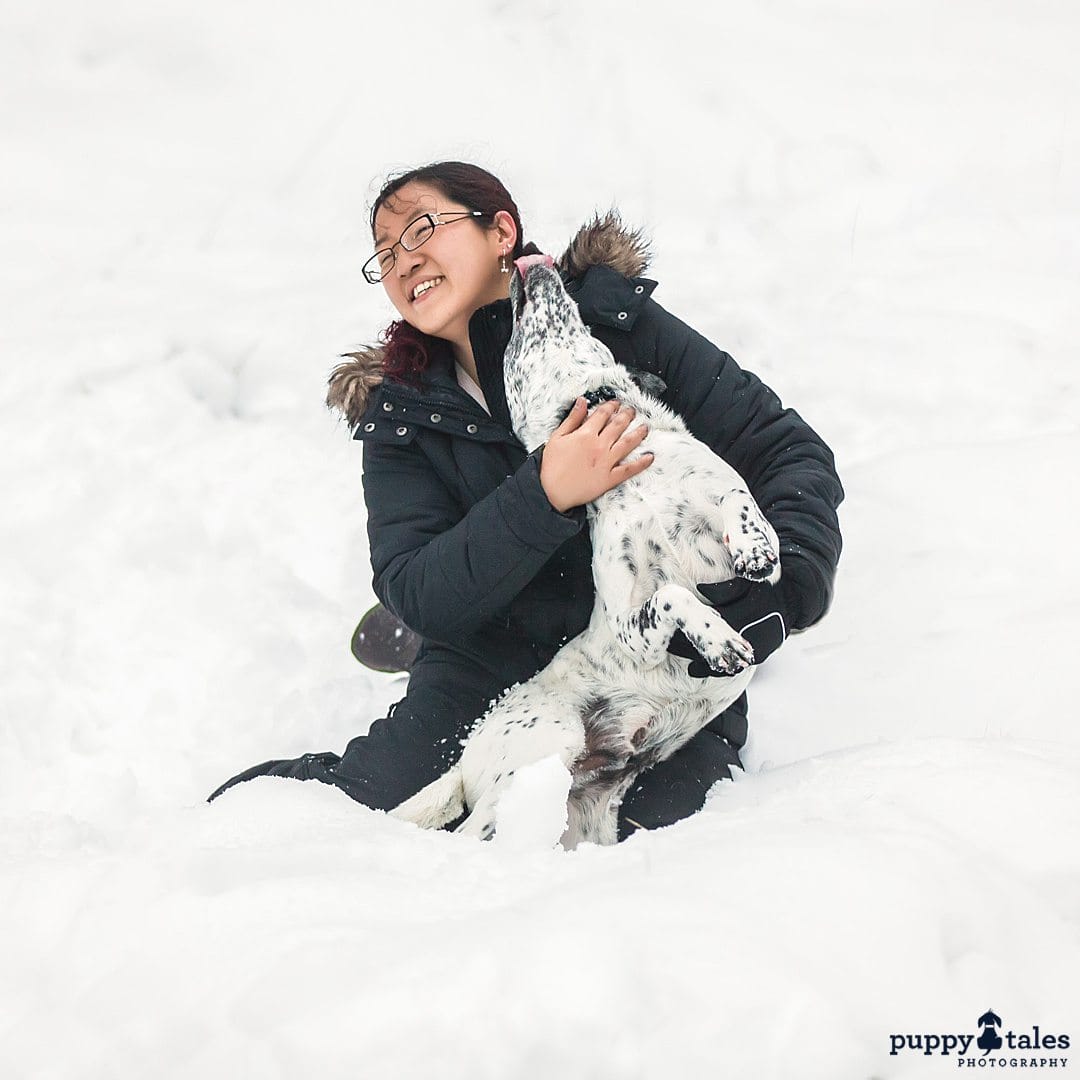 If you's love an equally unforgettable photography experience for your dog, you will be happy to know that the Snow Dogs sessions return to Dinner Plain each winter season! Register your interest to join us!
Kerry is 'Top Dog' here at Puppy Tales. With her own adored dogs, she completely gets that your four legged furry buddy is absolutely part of the family. That they sleep on the bed, that you want to take them everywhere, that you plan holidays so they're included & that their presence makes your life incredible.