Name: Rosie
Breed: Border Collie
Age: 1
Where in the World would we mostly find you? Exploring and following the other animals on her five acres!
What would Rosie's motto to life be?
Love Me! Of course, I'll return it to you in spades!

In your household, what 'superhero' power does Rosie have?
The ability to bound from anywhere and end up in a lap! Rosie can bound over coffee tables, sitting people, chairs and anything else in her way, to end up in the lap of her target! As the frequent recipient of her lap dives, they can certainly take you by surprise and, let me tell you, she's no feather in landing. But then she looks at you, big smile across her face and you can't help but laugh and give her a hug!
What is quality pup-human time for you?
As a Border Collie Rosie needs exercise, activity and stimulus everyday. For us, quality pup-human time is our walks. We love to head out in the neighbourhood or go somewhere further afield and new and explore it together.
What is Rosie's favourite place?
Wherever I am! She will do whatever she is doing as long as it's in the same space that I'm in. If I move from that room then she follows. Depending where I am going and what I am doing, she will either settle in there and continue what she was doing, or see if its an opportunity for a snuggle! And yep, that does include following me to the loo, or is that an overshare?
How does Rosie inspire you?
Rosie is so full of life and excitement. She is friendly and open to everyone she meets – she always assumes that a new person or dog will want to be friends with her. She's loyal, genuine and kind. And in still being a puppy there's just a hint of nuttiness. There's a lot to learn from her approach to everyday.
Where are your favourite places to visit with Rosie?
We take Rosie wherever we can, including on holidays. Because of her natural exuberance anywhere we go with Rosie is great fun. That spirit and enjoyment is infectious. Probably our favourite places to head with Rosie are the beach and the snow – apart from the temperature differences they are quite similar. Both give her a new surface under her feet, space to run, dig and play fetch, new smells and sensations and a wonderful day out altogether.
What's Rosie's idea of perfect happiness?
While Rosie loves bones, balls and beaches, nothing compares to the love she has for her humans. Her idea of perfection is any of these things with her humans – playing fetch with her people, playtime at the beach with her people and munching away at a bone at her people's feet.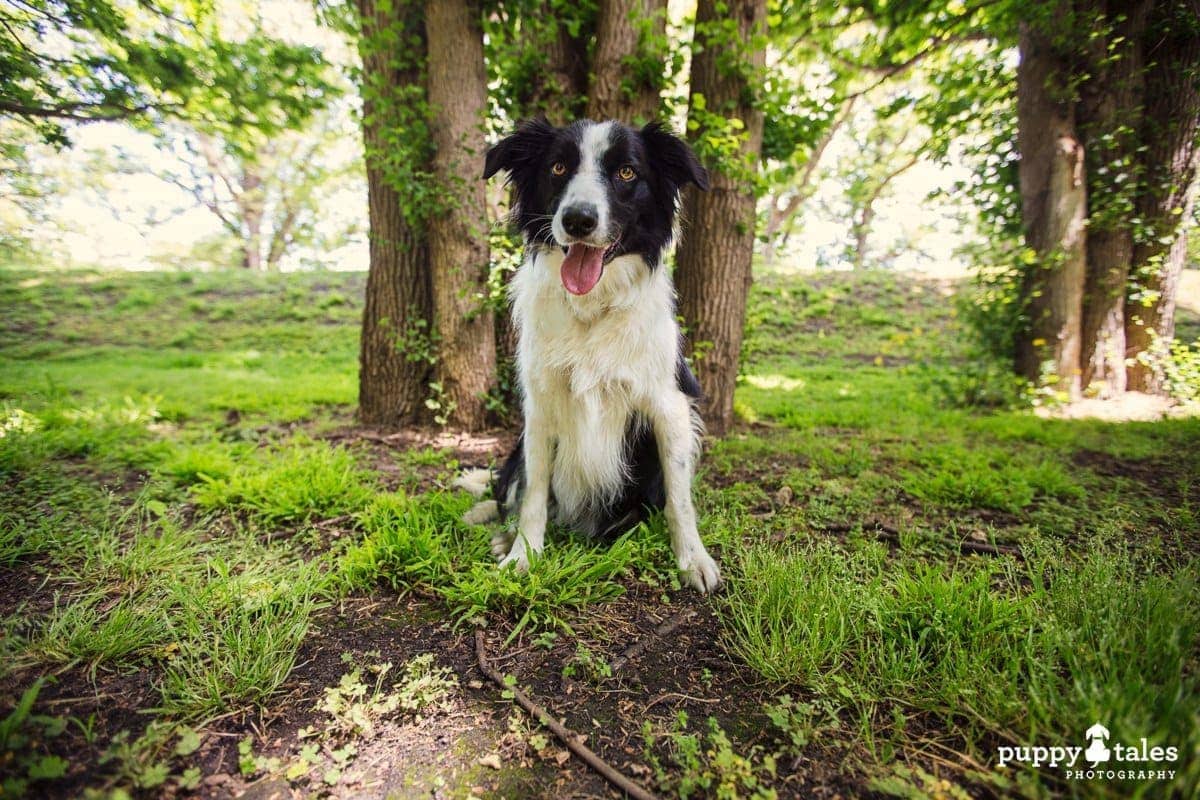 Kerry is 'Top Dog' here at Puppy Tales. With her own adored dogs, she completely gets that your four legged furry buddy is absolutely part of the family. That they sleep on the bed, that you want to take them everywhere, that you plan holidays so they're included & that their presence makes your life incredible.