Dog: Jax
Nicknames: Snax, Jaxy, Jackson
Breed: Australian Cattle Dog x (Blue Heeler x)
Age: 5 years
Human: Tameka
His Motto in Life: Run and fetch and never stop.
Describe Jax's breed paw-sonality? What makes him so special?
Jax is a loyal, sweet and quirky dog. He loves to fetch, especially with his Kong, and is very protective. He also loves car trips to the bush. Oh, and he loves to snuggle up in bed with his humans on a cold winter night (or any night really lol). He's smart too!
Is this the first time you've had a Blue Heeler x or do you have a longer history with the breed?
First time.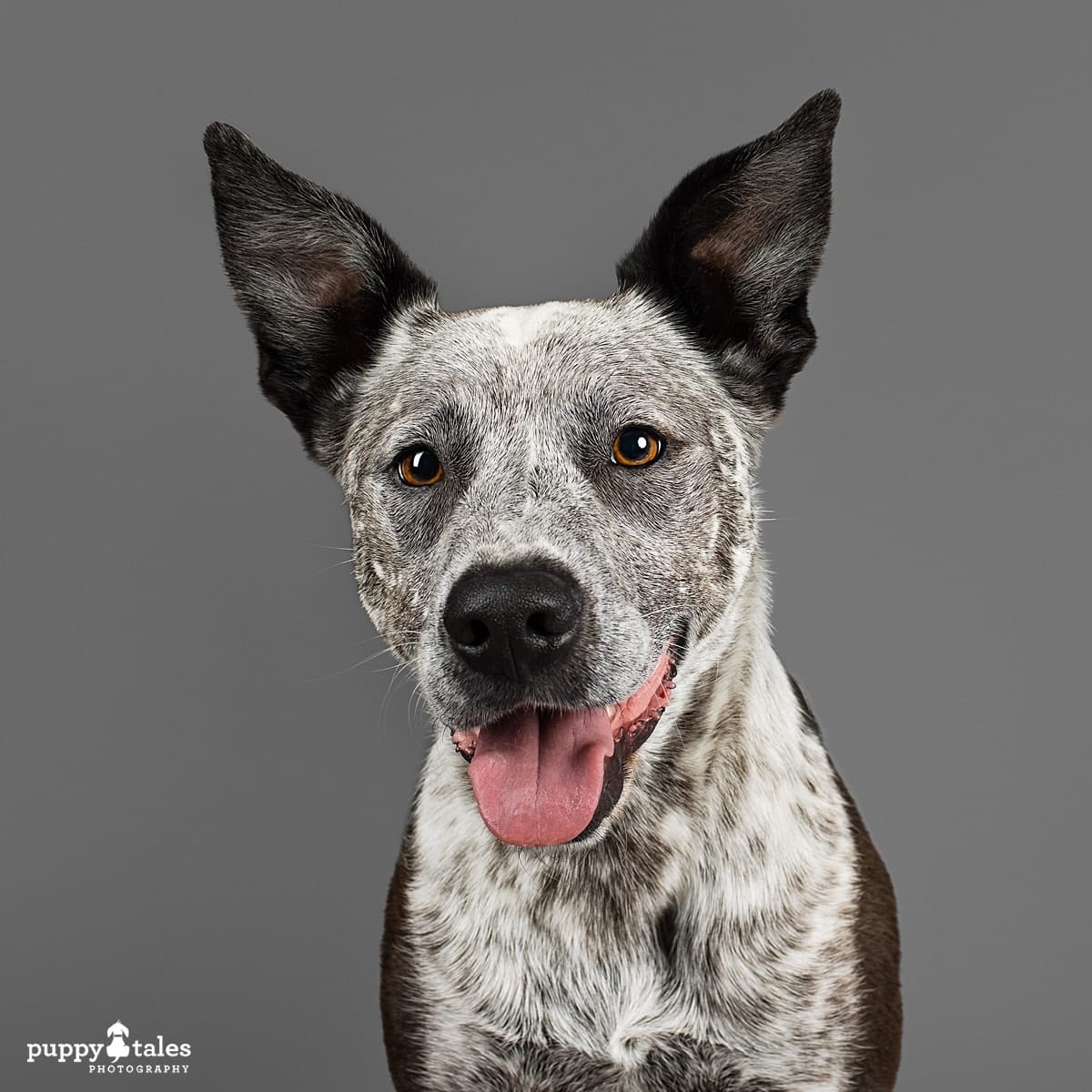 What's your first memory of Jax?
My old Rottweiler passed away from cancer. His best friend, my German Shepherd, was sad and lonely so we got Jax as a friend for him. They were best friends for 4 years until my German Shepherd passed away at 14 years old.
What's life like with a Blue Heeler x?
Active. Boisterous. Fun.
What was different from your expectations of a Blue Heeler x, once you had Jax?
His protectiveness. He went through a traumatic event when his best friend passed away and has been super close to us since then. He had to take meds for a while but had recovered remarkably well and has 3 best dog friends at home to keep him company now.
Is Jax like most other Blue Heelers, or does he have some unique traits?
I think Jax is similar to other heelers. Fast and smart. But he's sometimes a bit shy and timid too.


Jax was photographed with his fur-sibling Budda the Rottweiler in his Project Dogalogue Session.
What do you love most about being a pet parent to a Blue Heeler x?
The activity and the love they have to give.
What's not so paw-fect about a Blue Heeler x?
He's an escape artist and it can be worrying. He's eaten walls and escaped the yard many times despite our best efforts to keep him in. He likes to go looking for us. He is very protective and can be a bit snappy when he perceives a threat with other dogs.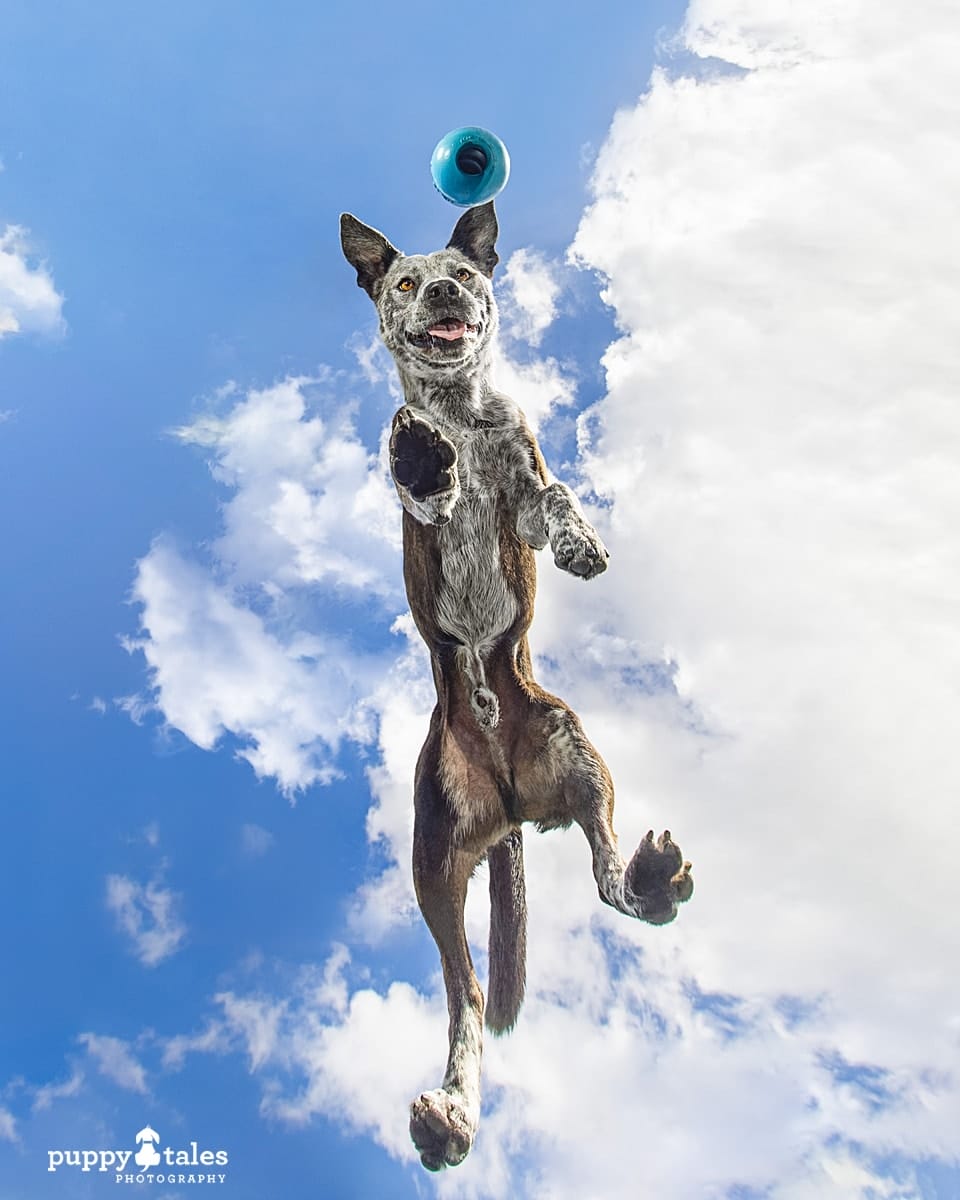 What things should others be aware of before getting your dog's breed?
They are very active so you need to make sure they get the stimulation and activity they need. I see a lot of people getting these farm type dogs in town and then they have a lot of behavioural issues because they are bored.
Kerry is 'Top Dog' here at Puppy Tales. With her own adored dogs, she completely gets that your four legged furry buddy is absolutely part of the family. That they sleep on the bed, that you want to take them everywhere, that you plan holidays so they're included & that their presence makes your life incredible.