Breed: Labrador x Kelpie

Age: 3 years young

Pet Parent: Gyton
Don't you love it when a fav actor turns out to be a huge dog lover? And when things just kept getting better because you're given the woof-tastic op-paw-tunity of meeting them… Gyton…along with his best pal, George.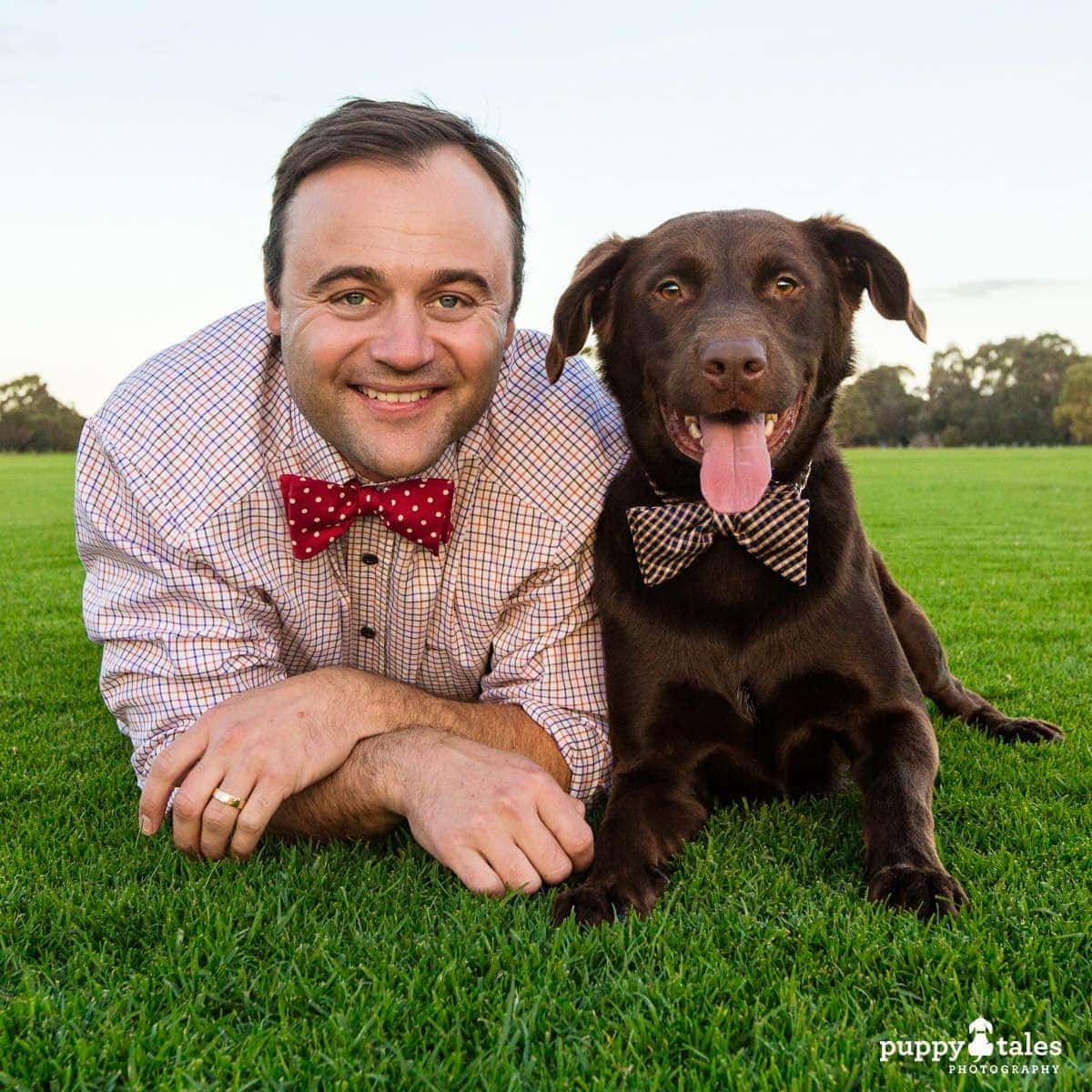 My first memory of George is him wobbling over to us as a pup. He won our hearts right there and then!
We met for a photo call for the new TEN television show "Pooches at Play". And the moment I laid eyes on them I could completely see why that was!
Such a handsome fellow… George, and so clever. He's game for anything, and coped especially well when his pet parent elbowed in on his game of fetch. If I'm not mistaken, there's an "Oh no, not again," look in his eye, as he thinks dad should stick to throwing the ball.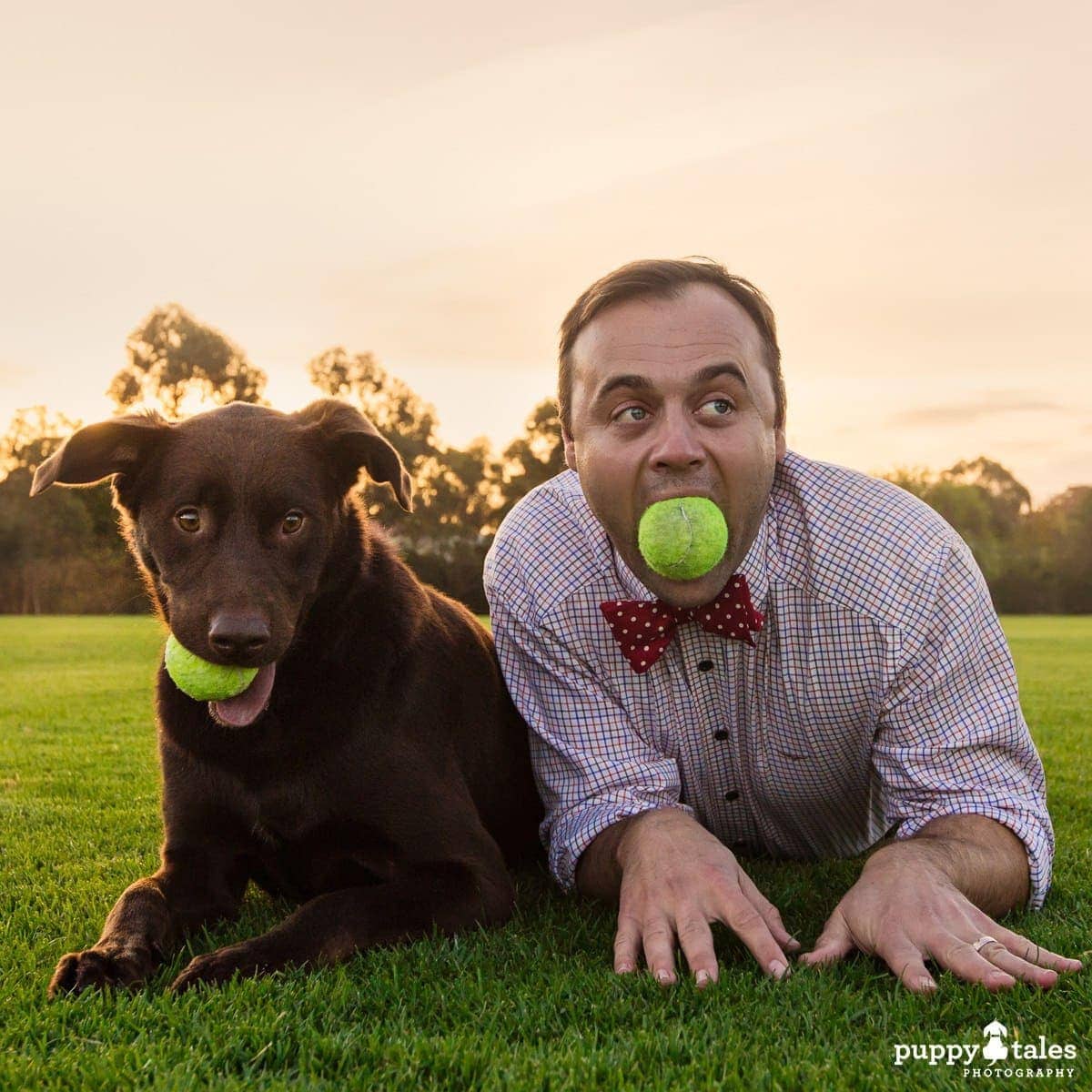 George's nickname is George Fagioli. His hoo-mum is Italian and fagioli is a traditional family dish that's 'Full of beans'.
George is clearly a ball addict.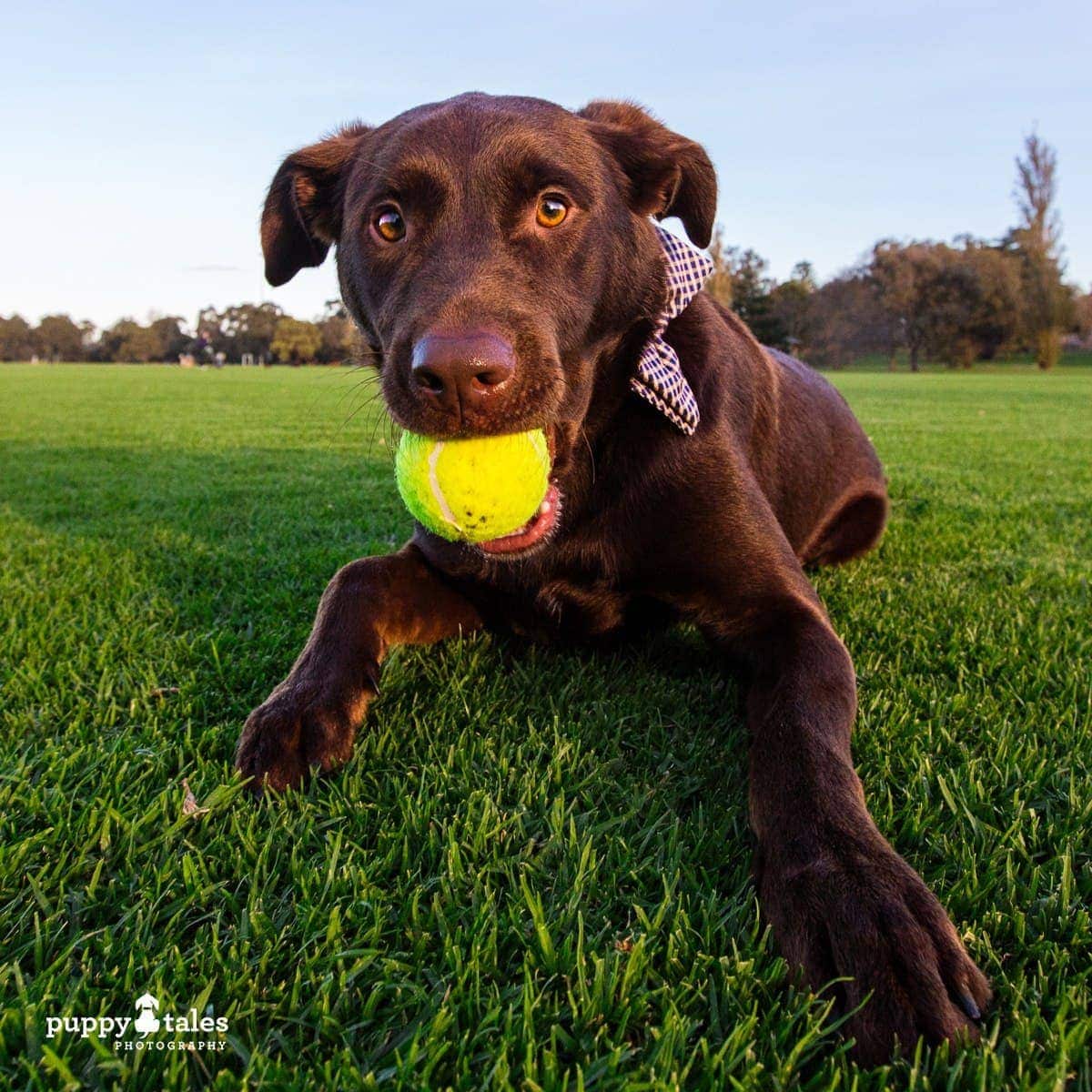 Seriously, look at those eyes! (George!)
What's not to love about that face (…still George!)
That "Throw the ball," way of holding his ears slightly back whilst wrinkling his brow. His leaping, twisting, and turning antics to snatch the ball out of the air much for such fun in photography.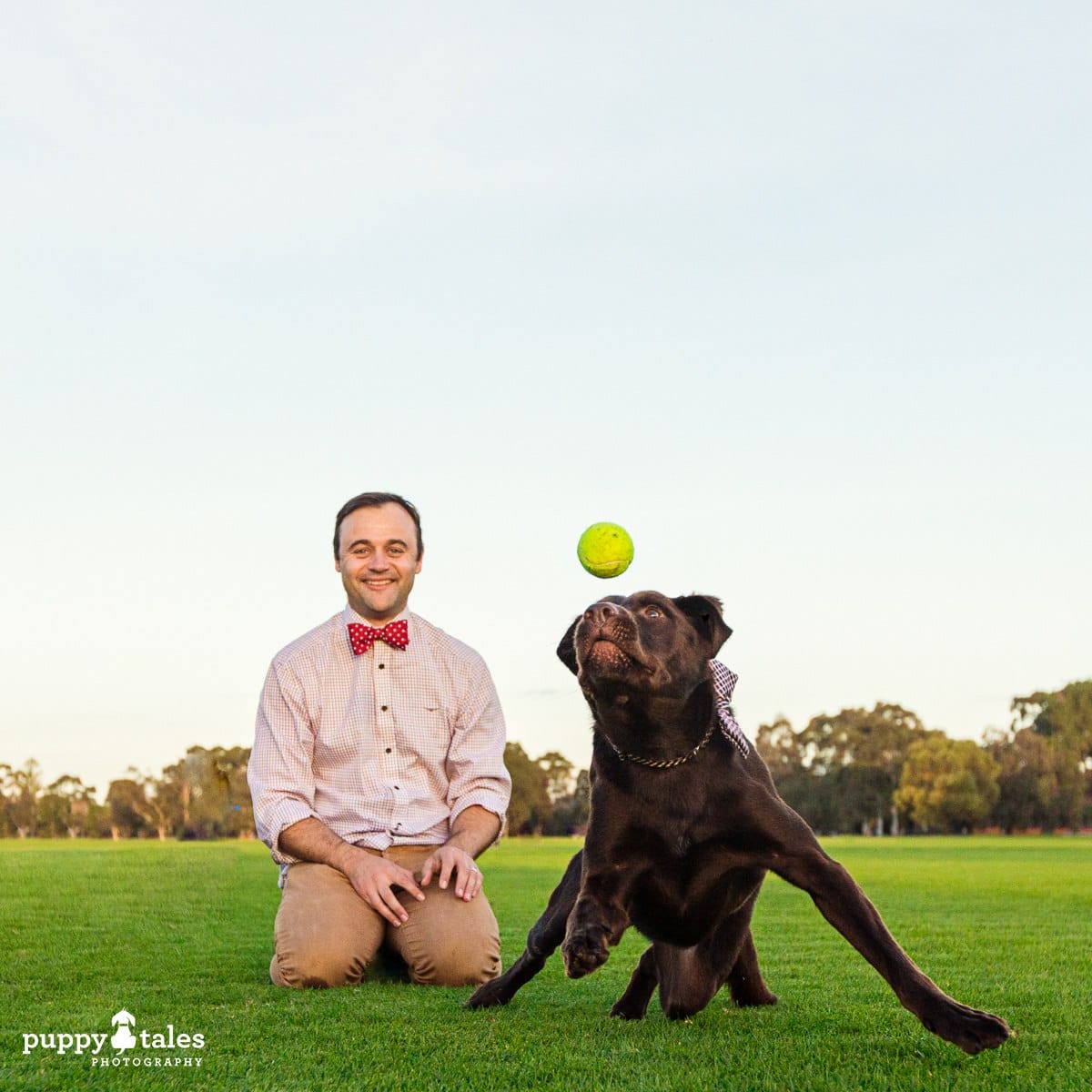 And in true doggy ball obsessed fashion, he wasn't in the least bothered about the fuss going on about him for photos, filming or with other fur friends, he only had eyes for the ball or frisbee.
George is part couch potato and part super-hero, it depends what mood he's in.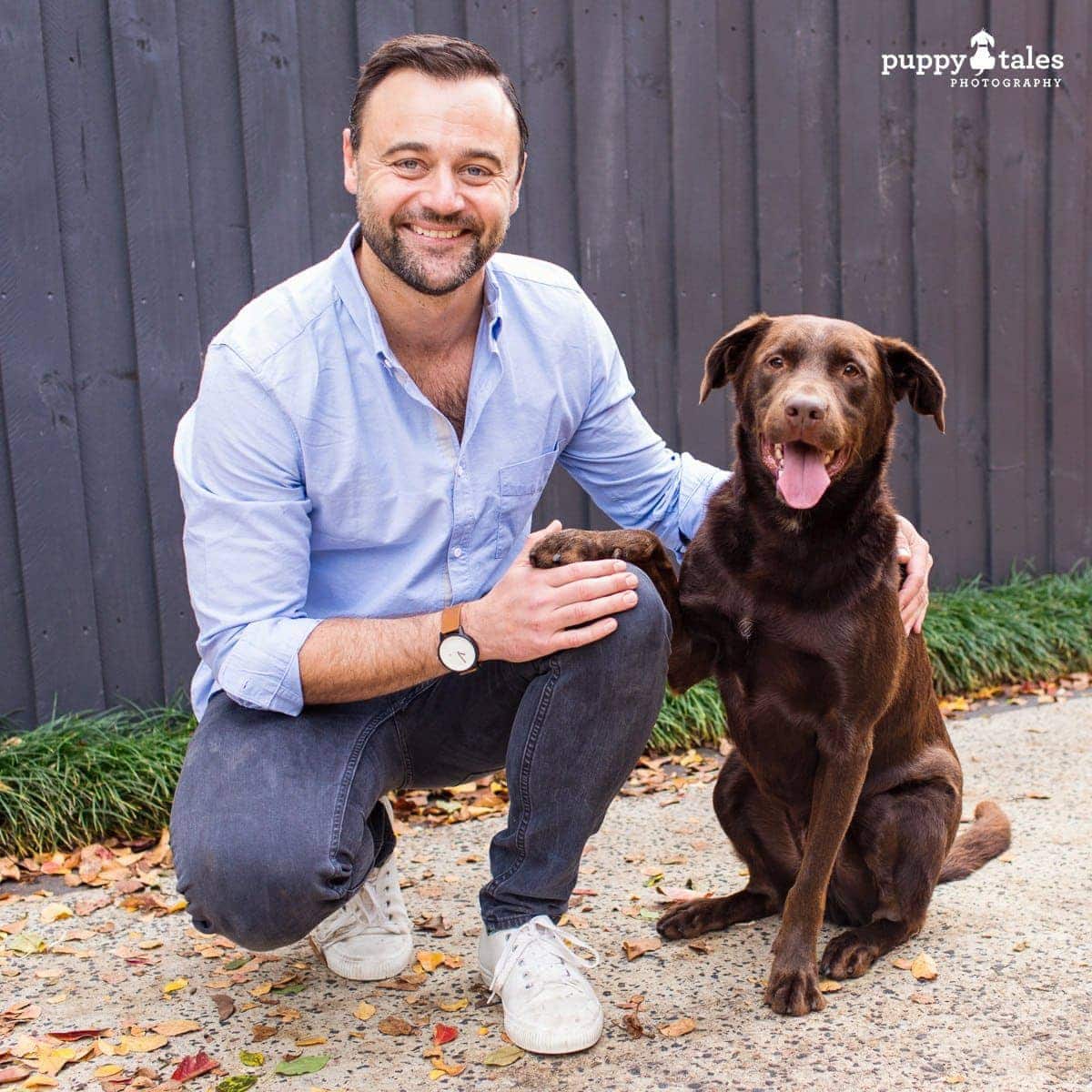 Another thing I discovered about George was this endearing way of placing a paw on your knee, whilst having a pat. It's almost as if he's the one saying "Stay" to you, as he's having such a good time. How special is that?
If George had a store card he'd use it to buy an endless supply of tissues.
What is it about dogs and tissues (or toilet paper for that matter?) … I must ask Lara Shannon, a trainer and the other pawsome co-host of Pooches at Play, the next time I see her.
Needless to say George wasn't the only one having a ball that day. It was pawsome to meet Gyton and Gorgeous George Fagioli. I'd love to send a special waggy 'Thank you' to Lara and Gyton for inviting me to photograph the "Pooches at Play" pack.
See all about about this exciting show here: Puppy Tales in the Park with Pooches at Play. Watch out for me in the very first episode, where I give some top tips on photographing your dog!
Kerry is 'Top Dog' here at Puppy Tales. With her own adored dogs, she completely gets that your four legged furry buddy is absolutely part of the family. That they sleep on the bed, that you want to take them everywhere, that you plan holidays so they're included & that their presence makes your life incredible.