Meet the golden boy, that Golden Retriever, Buster, who I photographed in the beauty of Autumn in Canberra:

Name: Buster
Age: 2 years old
Breed: Golden Retriever
Pet Parents: Melissa & Josh
Session Location: Weston Park, Canberra

There is something magical about early Autumn mornings. The world takes on a feeling of peace and quiet as the sun rises and casts its beautiful soft light on all it touches. And for this Canberra morning, this included good boy, Buster! Though the early wake-up call can be tough, it's well worth it.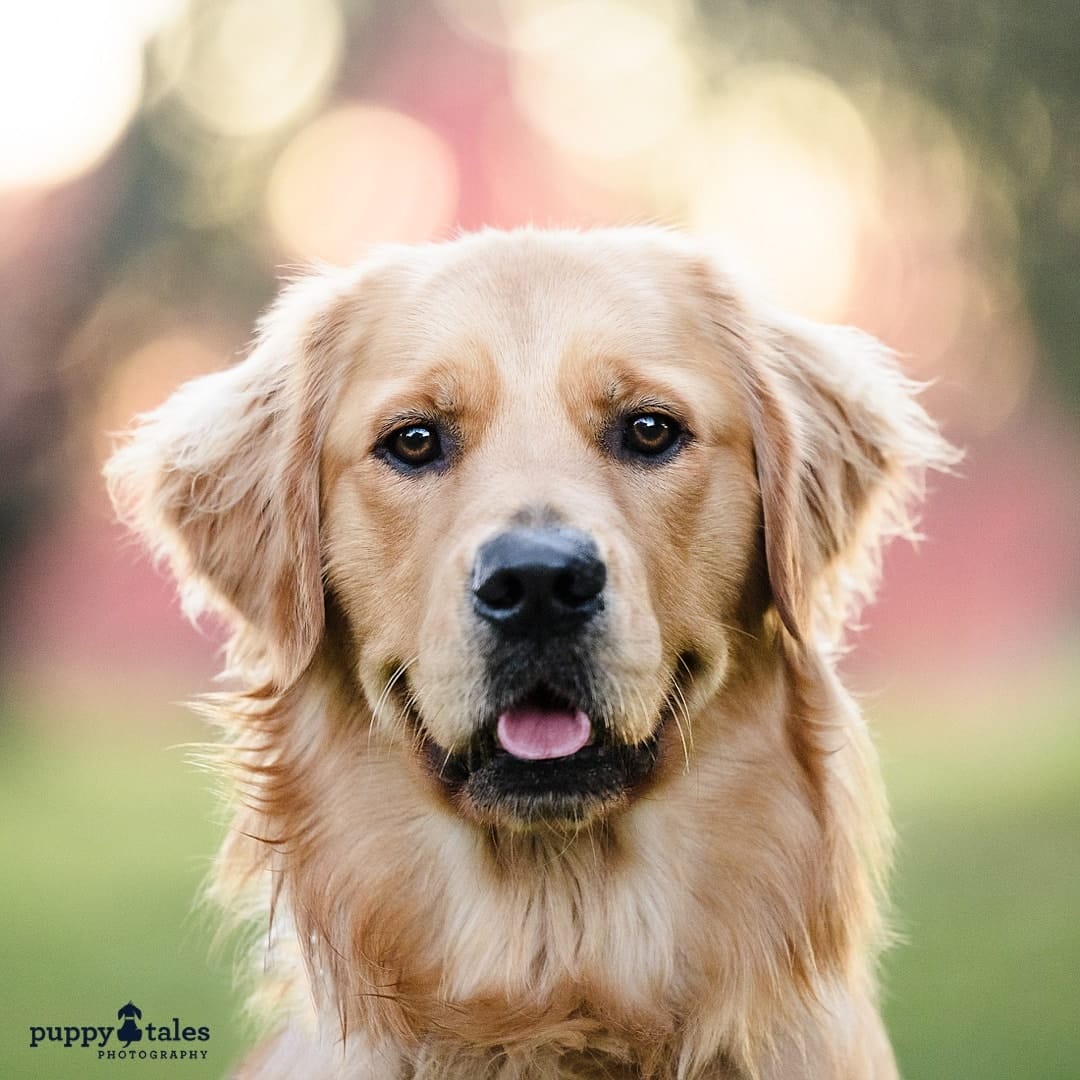 It was love at first sight for Melissa and Josh when they met Buster and his siblings. And when it was time to head to his new home, Buster all too happily hopped in the car with them and quickly settled in. Although his new pawrents were a little nervous to start, it was very quickly apparent he was the perfect fit for their little family. Buster was named after the dog from Toy Story – a film Melissa and Josh share a love of – Buster is every bit as joyful and loveable as his on-screen namesake.

Buster's excitable nature sometimes makes him easily distracted, and his eagerness to make new friends means he is prone to running up to people, especially to other dogs! That meant Melissa and Josh's most significant concern going into his Canberra Fall Dog photo session was that he might be challenging to work with. In the end, this was the furthest thing from the truth. Everyone had fun with Buster, and he was the goodest boy!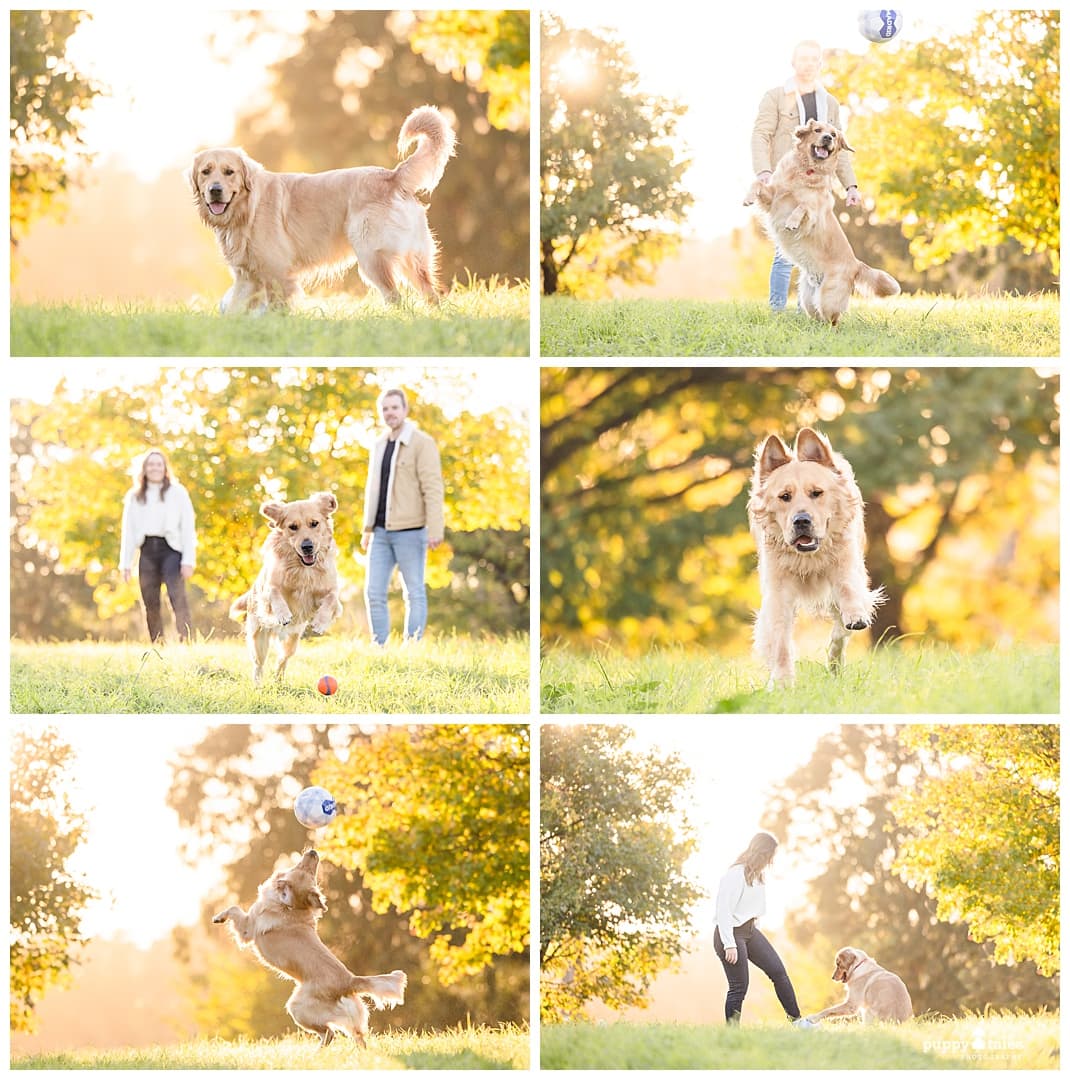 There are a couple of ways we worked with Buster's parents to ensure a great time was had by all. During our Design Consultation appointment, we planned not only beautiful photos but also discussed the best approach to the session. We decided that a quieter spot would suit this happy boy best. Weston Park in Canberra at sunrise is not only made for an enchanting setting but one that is lovely and peaceful at that time.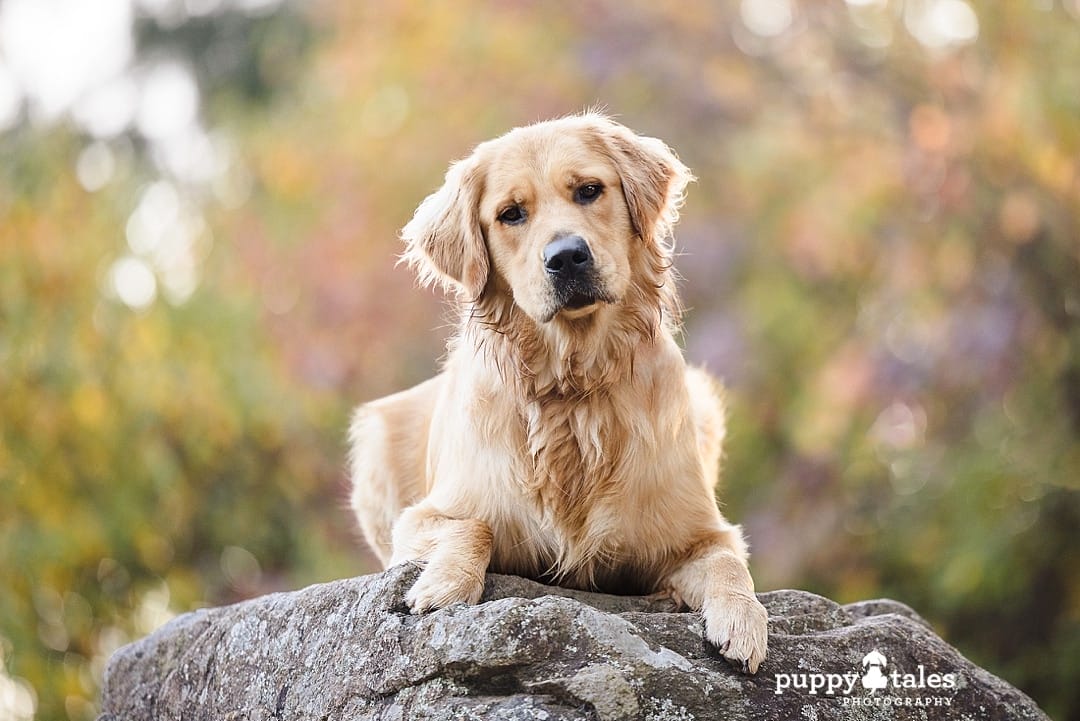 Our sessions go for around two hours, giving us plenty of time to explore our location and find the perfect spot for your family pawtraits. More importantly, it gives your pup the opportunity to settle into the environment and become comfortable with the photography process.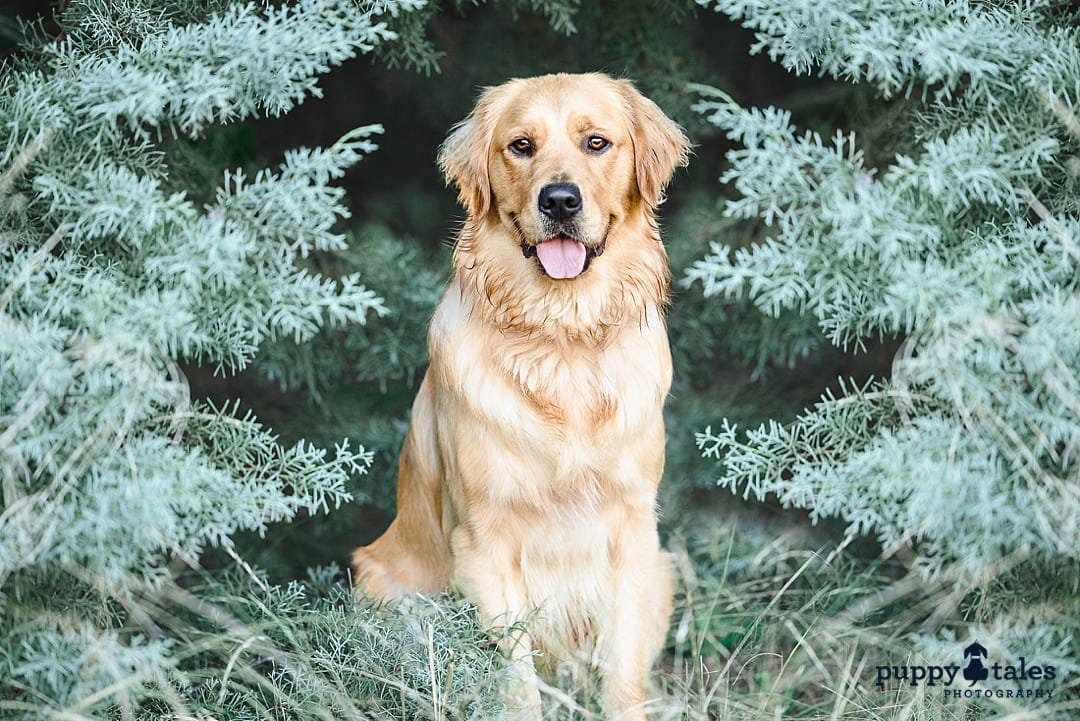 Buster started the session on his lead, giving him time to safely get used to his surroundings. We took things slowly, allowing plenty of time for breaks, play, and quiet time between Buster and his pawrents while paying attention to Buster's body language and ensuring that he remained happy and calm. With lots of toys, yummy treats, and plenty of cuddles from his people, Buster had a wonderful time – as did his parents!
Want to see Buster's Canberra Autumn Photo session in its entirety? Hit play to see their session slideshow:
Melissa and Josh were also thrilled with their morning out and the results. This was their lovely feedback:

If you'd love to immortalise your furry friend through a stunning autumn pawtrait experience, book your session online today!
Kerry is 'Top Dog' here at Puppy Tales. With her own adored dogs, she completely gets that your four legged furry buddy is absolutely part of the family. That they sleep on the bed, that you want to take them everywhere, that you plan holidays so they're included & that their presence makes your life incredible.