Meet Nalah the Leonberger! Her majestic presence for her dog photography in Tasmania amidst the blooming lavender fields will leave you in awe:
Name: Nalah
Age: 6 years old
Breed: Leonberger
Pet Parents: Alex & Stu
Session Location: Bridestowe Lavender Farm, Tasmania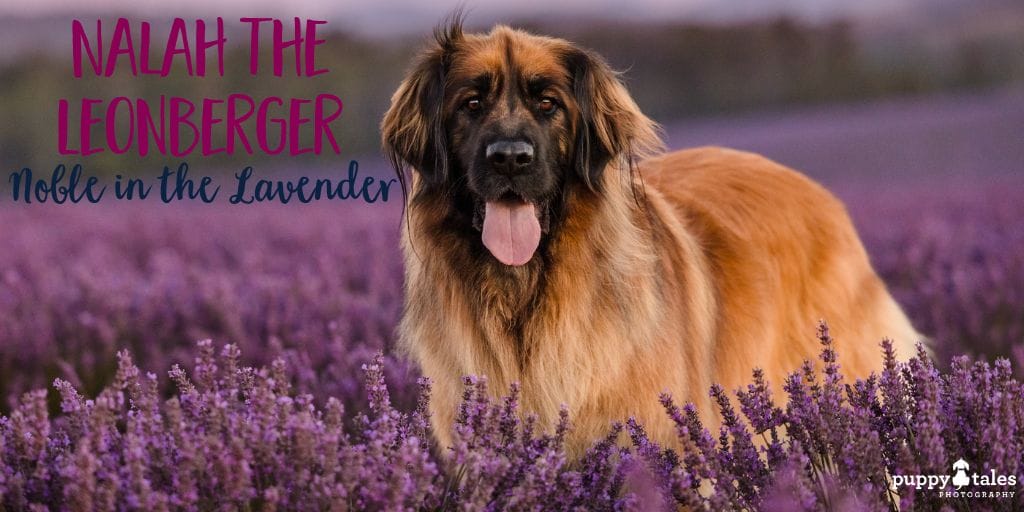 Nalah is every bit as majestic as her name suggests.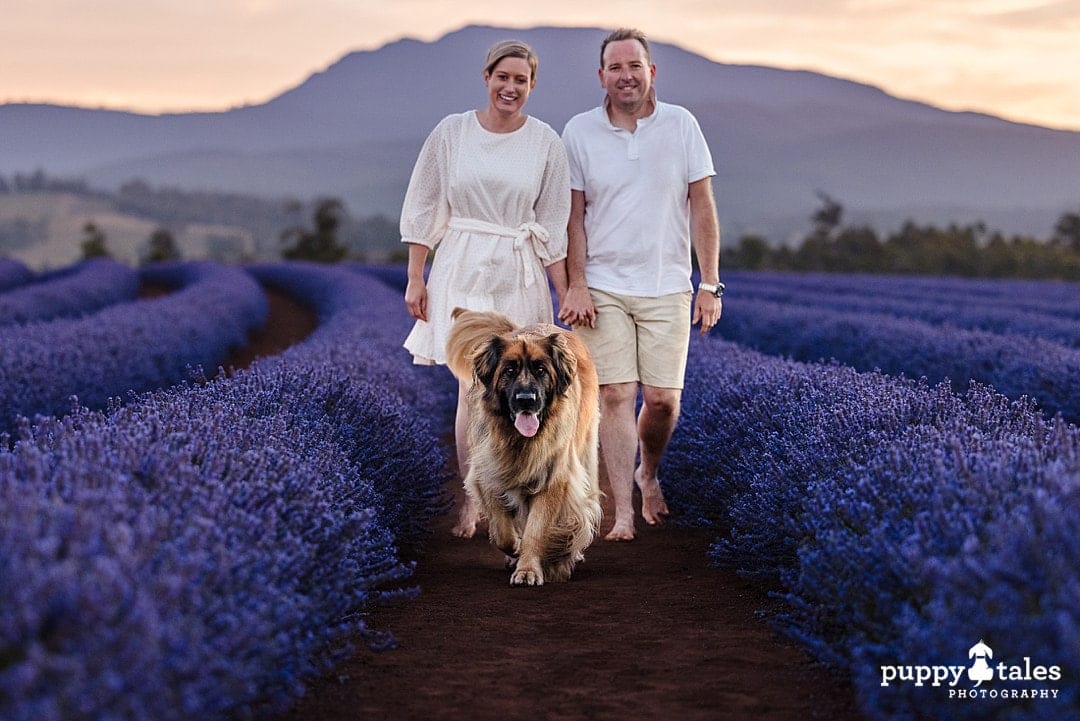 This awe-inspiring dog is a Leonberger, a breed of dog originally bred to resemble lions. As Alex and Stu weren't expecting to welcome a girl puppy, they didn't have a name planned. So when it came to naming their new addition, they took quick inspiration from one of the most famous movies of our time – Nala from The Lion King! But opted for different spelling (which catches me out all the time, sorry Alex & Stu!)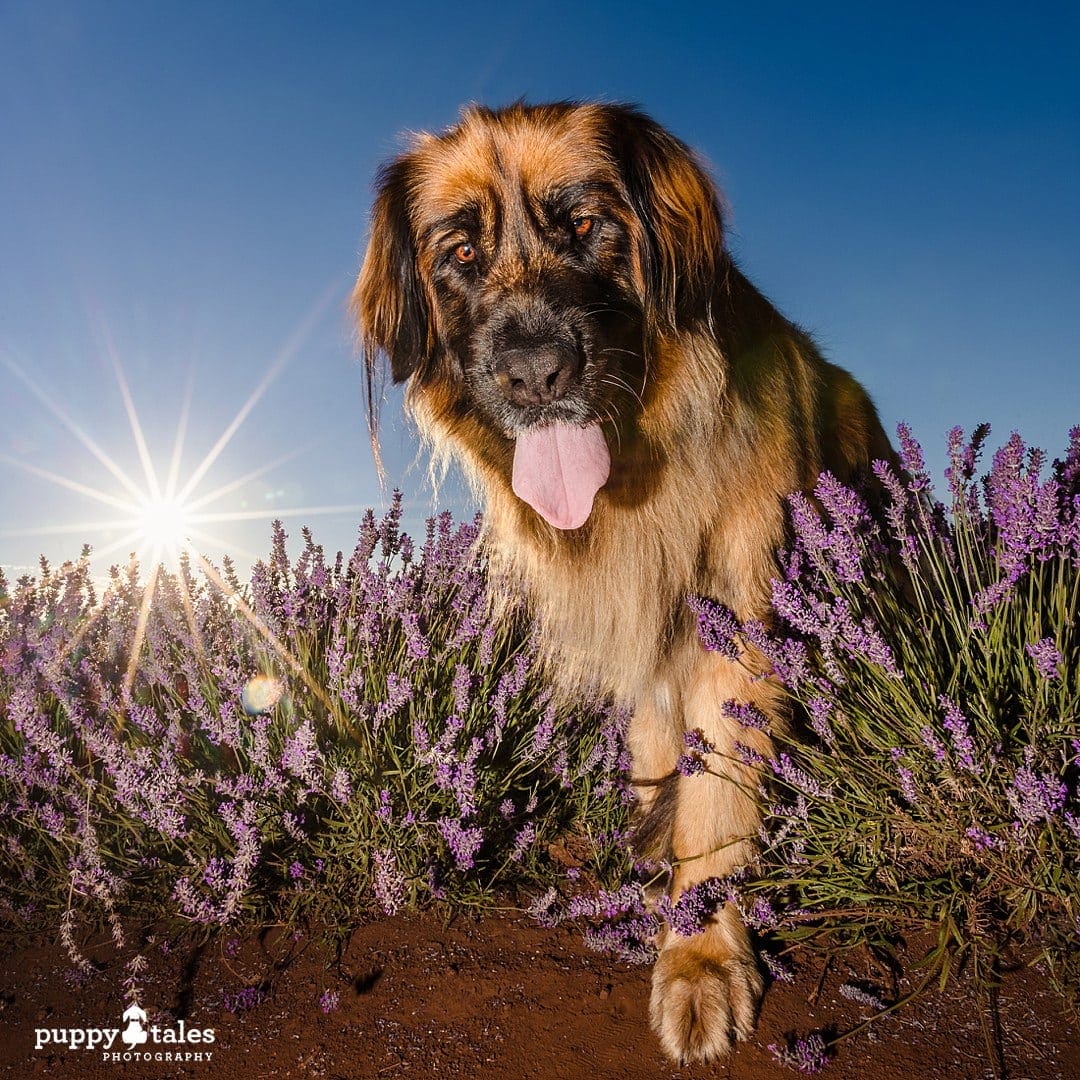 Nalah also has plenty of nicknames, including Narls, My Girl, Puppa, Puppa-kins, Babycakes, and my favourite 'Baby-Berger'. Because, if you can believe it, despite weighing 56kg, Nalah is small for a Leonberger!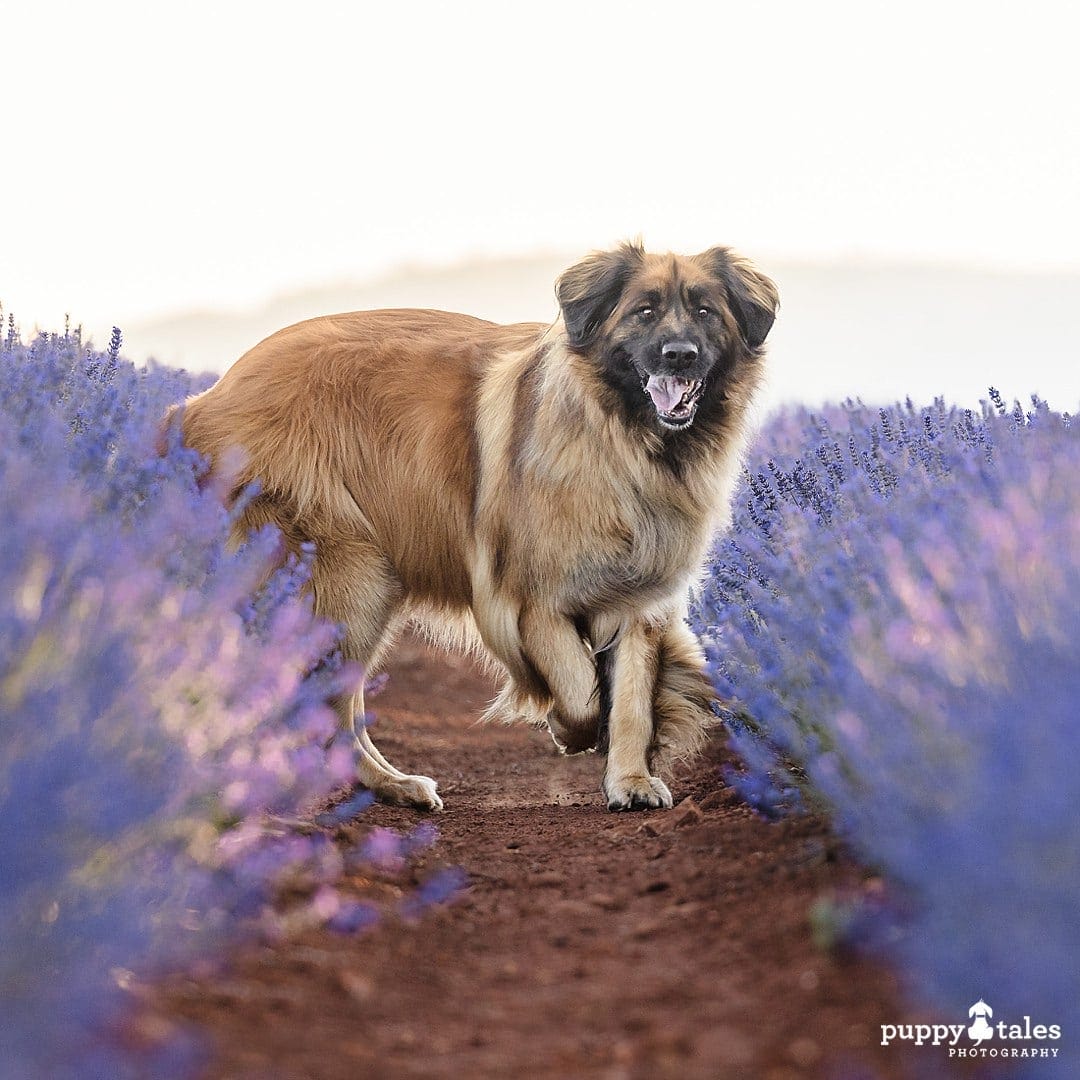 Nalah is a gift that came into Alex and Stu's lives through sad circumstances.
They had two Leonbergers and tragically lost them both in 2016. The breeder they had come to agreed to one last litter of pups so they could get another boy to continue the line from which their beloved therapy dog, Duke, came from. Unfortunately, the boy intended for them died within 24 hours of being born. But a few months later, they welcomed his sibling Nalah. She slotted pawfectly into the family. It was meant to be. Kismet.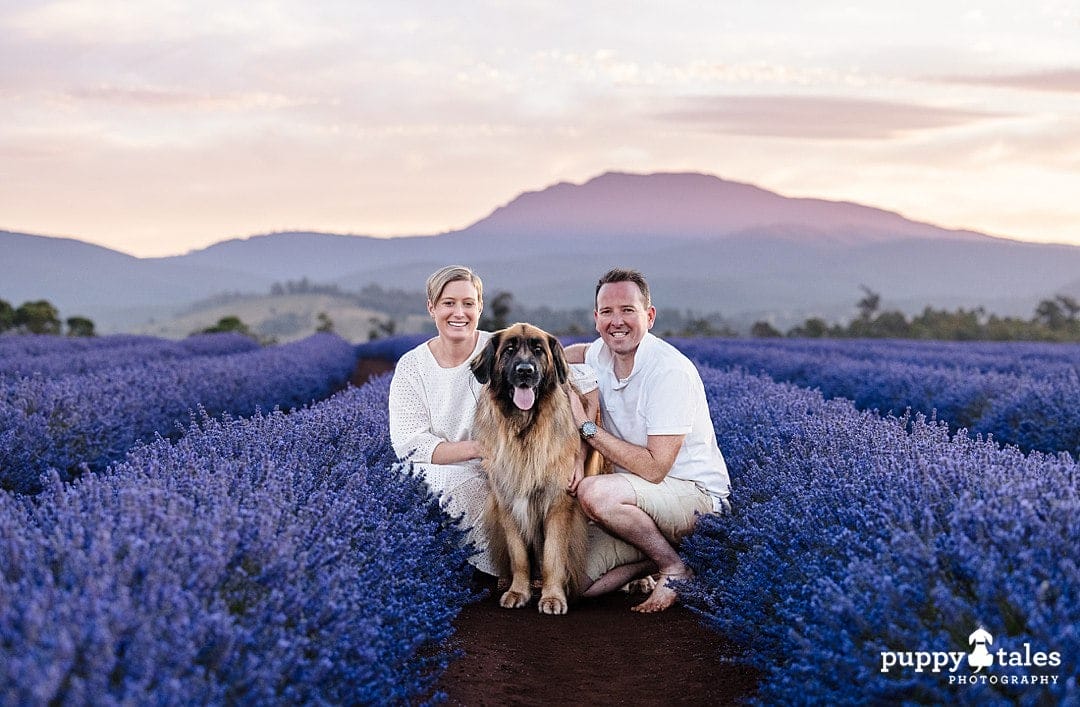 "Narls is not predicted for a long life, so renewing our family photos will be fabulous." – Alex & Stu
Nalah is no stranger to a Puppy Tales session. Previously she was photographed on her favourite beach – Mortimer Bay Reserve. Her previous session is featured in my book Dog Tales of Australia. If you want to see her and the 100 or so other dogs in some of the best dog-friendly locations in Australia – you'll have to buy the book 😉
Since her pawrents loved the experience and photos so much, they decided to do it again! This time in another incredible location. We had this dog photography session in Tasmania at the magical Bridestowe Lavender Farm. It's one of the prettiest dog-friendly spots in Tasmania if not all of Australia! The purple hues of the flowers glowed in the soft sunset, creating a magical setting for their session.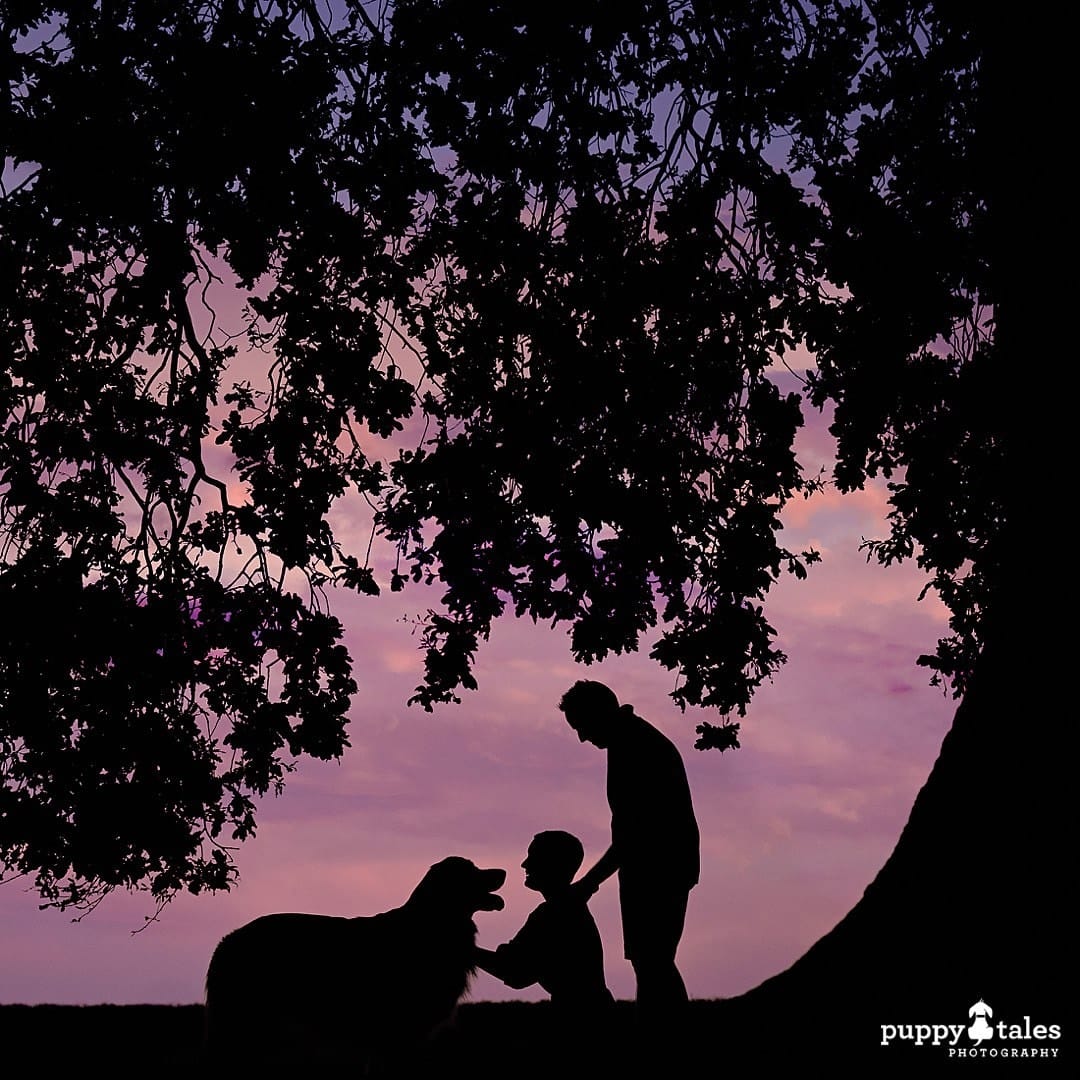 One fun aspect of this session was adding drone photography with a dog! The drone allows for unique angles and perspectives. It's not easy making a dog like Nalah look small, but the drone pictures gave a sense of the breathtaking scope of the lavender fields.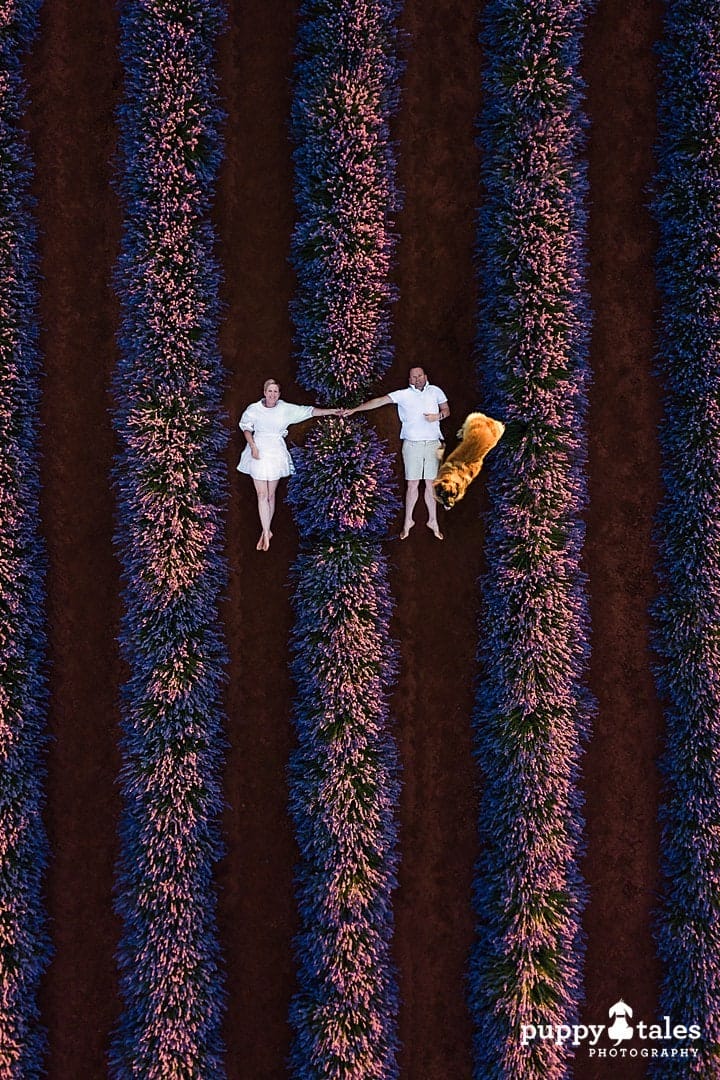 If you want to see more of Nalah the Leonberger in all her furry glory, then be sure to watch her slideshow:
Do you dream of having your dog photographed in a place as magical as these Lavender Fields in Australia? Next time we're in Tasmania? We'll be travelling to Australia again, and you can register your interest in a photography experience for your amazing dog here.

Kerry is 'Top Dog' here at Puppy Tales. With her own adored dogs, she completely gets that your four legged furry buddy is absolutely part of the family. That they sleep on the bed, that you want to take them everywhere, that you plan holidays so they're included & that their presence makes your life incredible.