Dogs teach their pet parents so much about loyalty, love, and respect that it's no surprise to find that dog lovers are such a great bunch of people. As a dog owner (and all round dog-nut) myself, I'm naturally drawn to other people with dogs, even if I don't know them. You know what it's like: when there's a dog around, it's quite natural to strike up a conversation with a total stranger.
This set me thinking about how a dog makes for a great "canine cupid". For those dog owners who are currently single, a dog has a knack of making you meet new people. And for those in a relationship, a dog provides a common interest that strengthens and enriches your partnership.
Finding Love
If you register with a dating agency, imagine if there was a shorthand way to say: caring, responsible, kind, fun loving, and considerate. Oh wait! There is, it's called being a dog owner.
Meeting another dog lover is a great way to get clued-up on that person's priorities, not least because of the conclusions reached in a recent University of California study . They found that people who are afraid of commitment are less likely to be pet owners, and if they are, are less affectionate towards that pet – it's not rocket science, but it could well be a useful tip when looking for Mr or Mrs Right.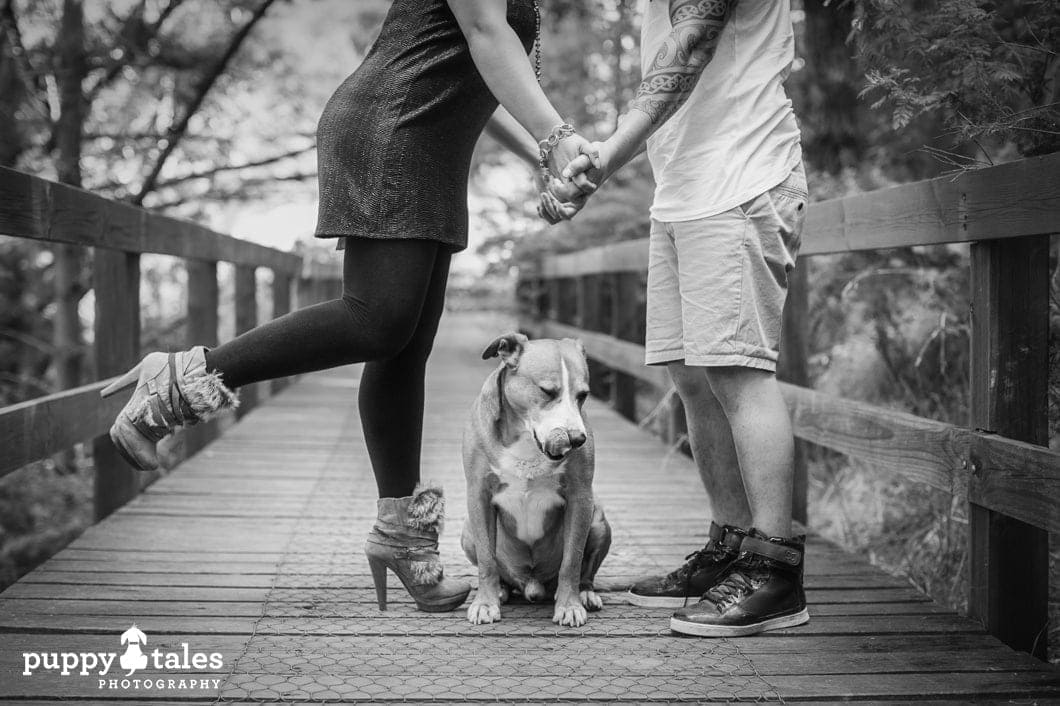 A Four-legged Icebreaker
Getting out and about with your dog gives you a chance to meet new people. Simple everyday things like walking with a dog in the park increase the chance of someone saying "hello". We've all done it, admired someone else's dog and then struck up a conversation. There's something about having a dog that makes it OK for strangers to approach and break through that wall of silence.
With a dog at your side it's much easier to walk into a room of people that you don't know. So if you're thinking of trying something new, why not broaden your pet's horizons at the same time? Perhaps register your dog with an agility group or join a training class, or even try out something unusual like a Dancing with Dogs class. With a canine cupid by your side, who knows what might happen.
Opportunities to get out and socialize with your dog sometimes take some lateral thinking. Read the local paper and be open to new ideas because there are some innovative opportunities out there. For example, one particularly successful event takes place during the Isle of Wight's annual walking festival. There is a speed dating walk (dogs welcome!) which has successfully engineered boasts five weddings and a baby to date! OK, so perhaps it's unlikely you live on or near the Isle of Wight, but the principle is the same.
Virtual Valentine
If you and your furry-buddy have trodden the same old park path for years and could do with seeing some fresh faces, take a look online. If you want to meet like-minded people, then investigate sites which aim to get dog lovers together for walks, hikes, barbecues, and hangouts. Most of these sites are not about matchmaking, but do create a means of getting together with people you have something in common with – a great starting point for any relationship.
Browse around the web and see if there's a group near you. To get you started, a couple of the better-known groups are Dog Walks Meetup and Dogtree Also, take a look at apps such as Barklife which is geared towards finding fellow dog walkers in your area and arranging meetups. Again, this isn't a doggy dating service, but the first step is to meet people whose company you enjoy with similar interests, and seeing what happens.
Dog Friendly Meetups in Melbourne
Dating with Dogs
Alternatively, there are dating sites that cater for the pet-minded person searching for love. Sites such as Date My Pet, Pets Passions, and Leashes and Lovers, make it so much easier to find someone with a similar interest and outlook on life. (Of course, when meeting someone from the virtual world in real-life, especially for the first time, be safety conscious and either take a friend or meet in a public place.)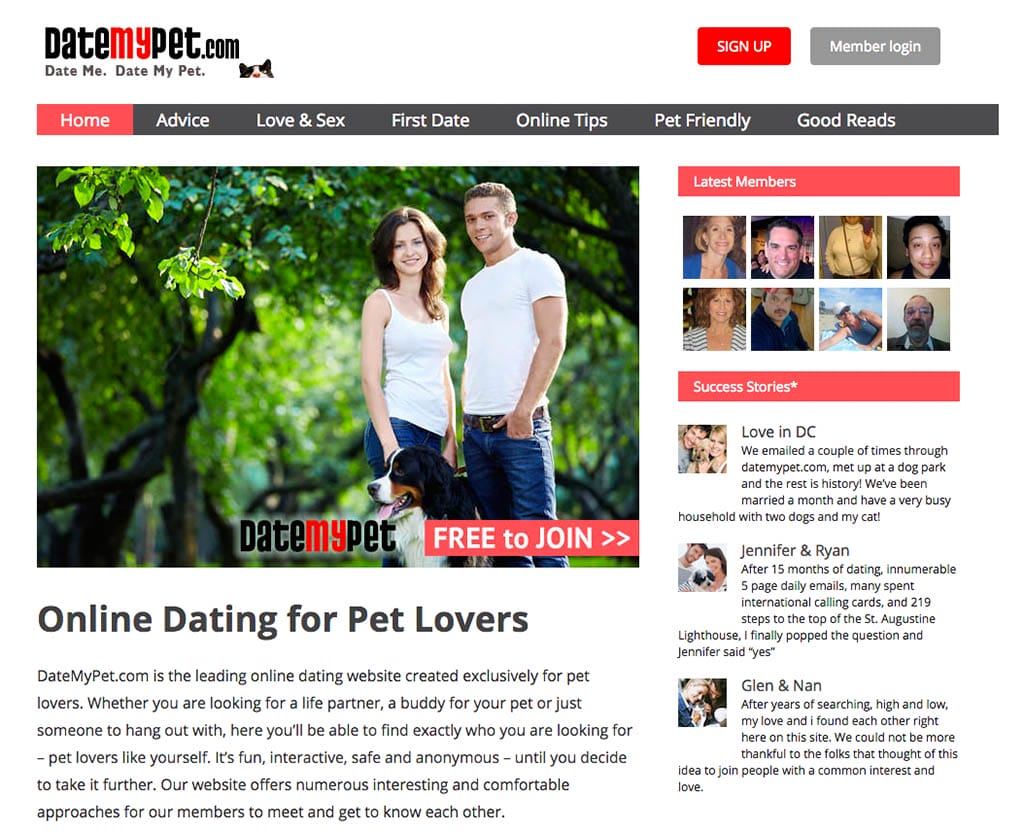 Canine Cupids ~ Date My Pet ~ Online Dating for Pet Lovers
Enhancing an Existing Relationship
If you are already in a relationship, it's so true that even strong partnerships need working at. Enter the dog. A dog provides common ground, a mutual interest, and something you both care deeply about.
Quality Time
Walking the dog with your partner is a fantastic way of carving out time from a busy schedule in order to be together. Being outside in the fresh air is relaxing, it makes you feel better, and gives chance to really talk to your partner without the distraction of TV in the background. Plus, there's the mutual delight of seeing your dog have a terrific time.
You might even consider organising a Valentine's treat for your partner and pet. Taking time out on dog-friendly getaway, helps focus the mind and realign what's important in life. Sometimes it's the small details in a relationship that are most valuable and yet get lost amongst big stuff life throws at us.
Better Bonding
Bonding with your dog is widely talked about, but have you considered how a dog helps you bond with your partner. Simple things like sharing a funny story about what the dog did today, or a cute photo, keep you in touch with each other when you might not otherwise bother. Importantly, you may both go with your dog to the vet, discuss important decisions, and share those inevitable highs and lows.
Canine Cupid: A great example
Whether you are about to enter the excitement of a new relationship or strengthen an existing one, your canine cupid sets a great example. In many ways, owning and caring for a dog is an great template for a healthy long-term relationship with your partner. After all, praising the good behaviour, and ignoring the bad, isn't a bad blueprint for a harmonious life.
Kerry is 'Top Dog' here at Puppy Tales. With her own adored dogs, she completely gets that your four legged furry buddy is absolutely part of the family. That they sleep on the bed, that you want to take them everywhere, that you plan holidays so they're included & that their presence makes your life incredible.