Why I Foster Puppies
It's the endless fluffy cuddles. It's the puppy breath. It's hearing excited puppy barks during play time. It's seeing a puppy sit on command for the first time. It's the bittersweet feeling of seeing your foster puppy head off to it's forever home. It's all these things and more!
I've been fostering puppies and dogs for over three years now and becoming a foster carer was one of the best decisions I have ever made. For those of you who don't know, I adopted my kelpie Kate from Farmdogz Rescue, a rescue specialising in the rehoming of working dog breeds. After seeing first hand the wonderful work they do in saving dogs lives, after a couple of months I also signed up as a foster carer with them.
What does being a foster carer mean?
Being a puppy foster carer essentially means looking after a dog as if it was your own until it gets adopted. There is of course a lot more to it, but that's the bare basics of it. In addition to the snuggles and play time, there is also toilet training, basic commands and learning how to walk on a leash to contend with! You learn to live with chewed slippers and your washing machine becomes your best friend!
The reality of being a foster carer can also mean dealing with vulnerable, untrained puppies that have through no fault of their own find themselves unwanted and ended up in the pound. They can come to you withdrawn, scared and shy and need a lot of love and comfort to build up their confidence. It's seeing these puppies flourish under your care and become the playful roley poley pups they were meant to be that makes it all worth it.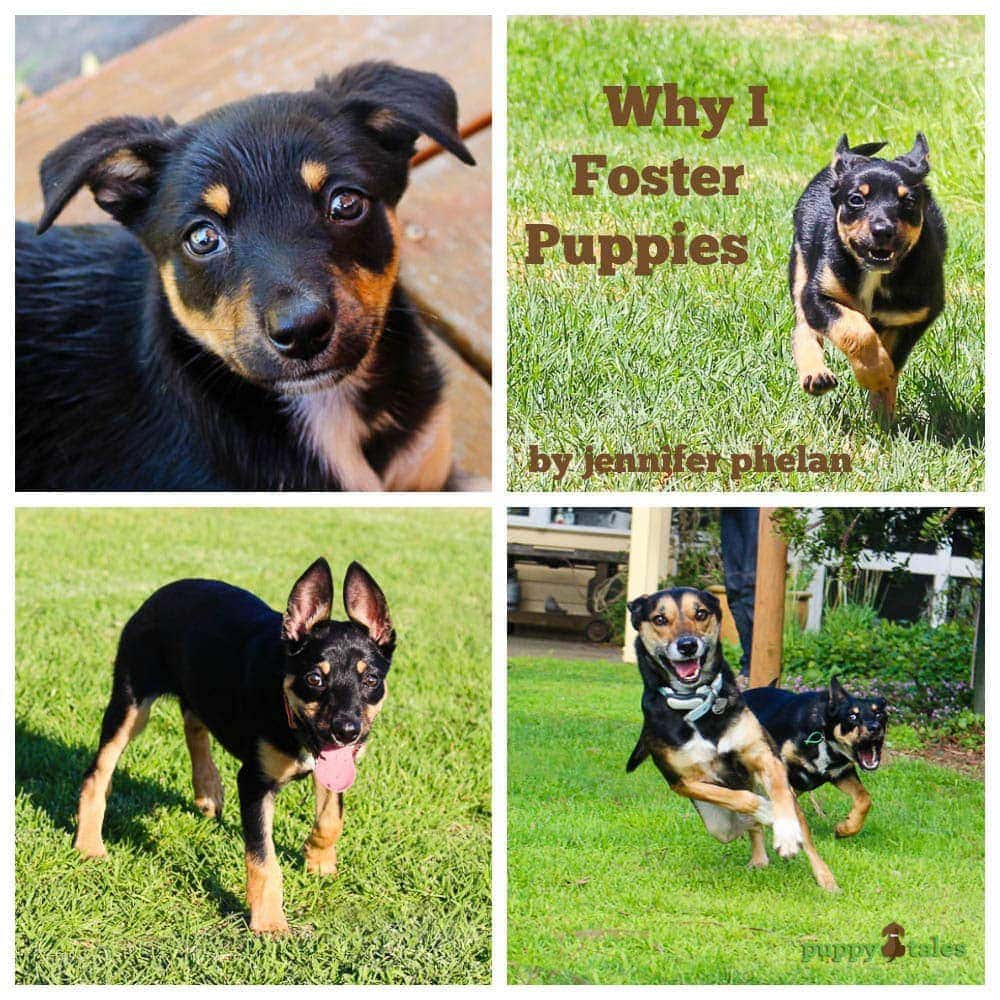 Foster Dog Matilda
So if you've ever thought about becoming a foster carer, then look no further, this is the stuff you need to know! I've asked my fellow carers for their top tips on fostering a puppy just for you!
Top Tips From Foster Carers
Recall
"Recall training that works with even a mature dog! This is so important as our dogs NEED off lead running so they can really stretch out." ~ Amanda, Foster Carer
Having a dog come to you when called is essential to peace of mind on off leash walks. Start training your puppy from a young age so when they are adopted their new family can head off on adventures safely and confidently from the get go.
Socialisation
"Socialisation and learning to deal with frustration are so important. Make sure pups are well socialised with both people and dogs and to invest some time into making pups work for their food early, e.g. having them have to climb over a barrier to get to dinner. This builds tolerance to frustration as well as making them better at learning and therefore easier to train." ~ Kathy, Foster Carer
Socialisation as a puppy is so important to the long term development of your foster pup. It lays the foundations for a puppy that grows into a dog that is good with both people and other dogs, and really, is there anything better than watching puppies play together? I don't think so!
Lots of love – and a secure yard!
"I have 7 x 7 week old pups so my experience thus far is have a very secure yard! Give both mum and the pups lots of love as they might not have had this as rescues. Enjoy the fun and chaos and mess. They are such a joy in your life. I can't imagine ever being unhappy around those little bundles of fun and energy." ~ Kim, Foster Carer
Rescue dogs often come from the pound and even a short stay can affect a dog drastically. Love, love and more love is what these dogs need and seeing them come alive under your care is a magical thing.
Basic manners, confidence and even more love!
"I focus on building confidence & trust by heaping love on them. Socialisation is very important for all dogs plus teaching boundaries & basic manners (obedience) so their new family will have a strong foundation to work with." ~ Marianne, Foster Carer
Building confidence in your puppy is so important. A confident puppy is one more receptive to training and therefore basic obedience is more attainable. I can tell you seeing your foster puppy sit on command for the first time is a pure moment of joy!
Foster Dog Winnie
Why do I do it?
A lot of people have asked me how I can do it, "How do you say goodbye to them? I would never be able to let them go!". It's something I thought long and hard about before becoming a foster carer and after our first foster pup I had my answer.
I can do it because if I didn't say goodbye to my fosters and I kept one, then I would no longer continue to foster. Which would mean another dog may miss out on their second chance if they can't get out of the pound. I got into fostering to save lives, and that is what I tell myself every time I have to say goodbye to a pup.
Fostering is an amazing adventure, one that is filled with craziness, admittedly a few tears sometimes and endless laughter. It is one of the most rewarding things I have ever done and I encourage anyone who has ever thought about fostering to go ahead and do it. Help give a second chance to a puppy who most certainly deserves it! I promise you'll be repaid in all the puppy cuddles you could ask for!