We all know what day tomorrow is, don't we?
That's right, Valentine's Day.
And it seems to me to be the perfect inspiration for a what to wear for your family photography session. A theme based on love, hearts and pretty warm colours – red, peach, cream and navy blue.
I've put together a casual outfit and a more dressy one for mum and dad, but most of these items of clothing could easily be mixed and matched in the colour scheme. The outfits for the kids would work with both a casually styled session or a more formal one.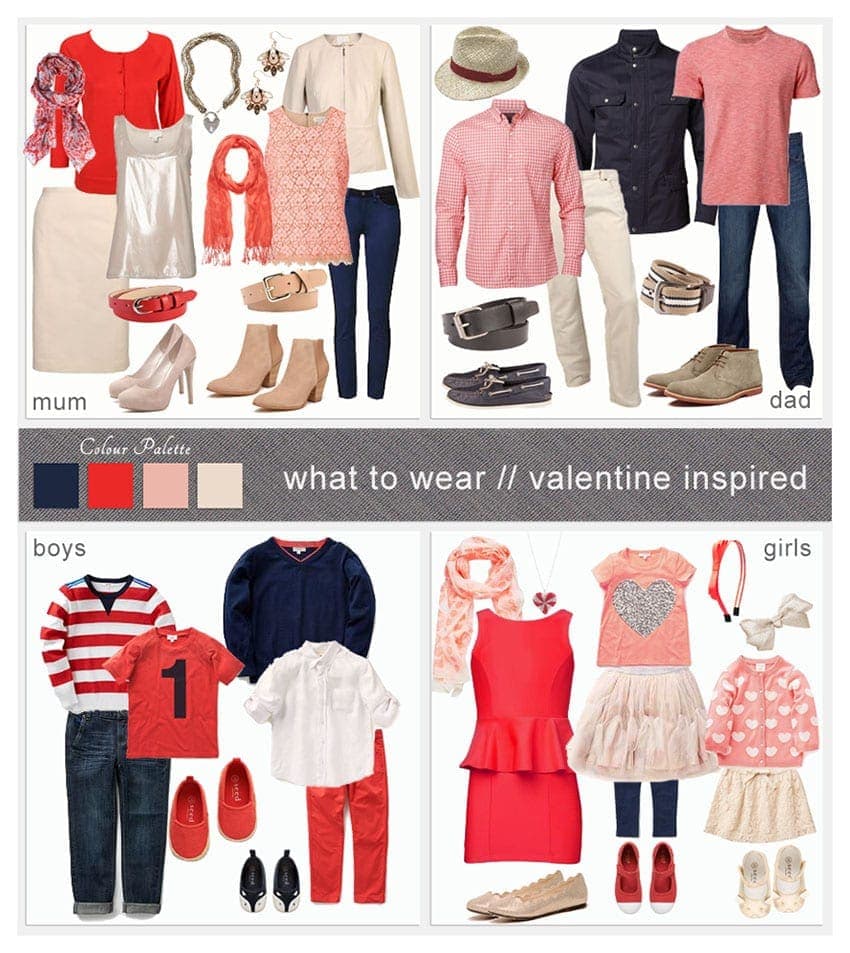 Clothing for this what to wear was found at the Seed, Witchery and Sportscraft online stores. If there is an item or two that you are specifically interested in and would like more details then please ask me!
Kerry is 'Top Dog' here at Puppy Tales. With her own adored dogs, she completely gets that your four legged furry buddy is absolutely part of the family. That they sleep on the bed, that you want to take them everywhere, that you plan holidays so they're included & that their presence makes your life incredible.