Every year Pantone releases the forecast colour of the year and for 2013 is Emerald! Emerald is a vibrant green – being lush, lively and radiant – it's a great choice for what to wear.  It's said to enhance our sense of wellbeing and promoting balance and harmony.
Emerald is a colour I love but also one I think that is a fabulous colour from which to base a colour palette for piecing together a 'what to wear' for an upcoming family photography session. It's also brilliant for a little St Patrick's day theme in March!!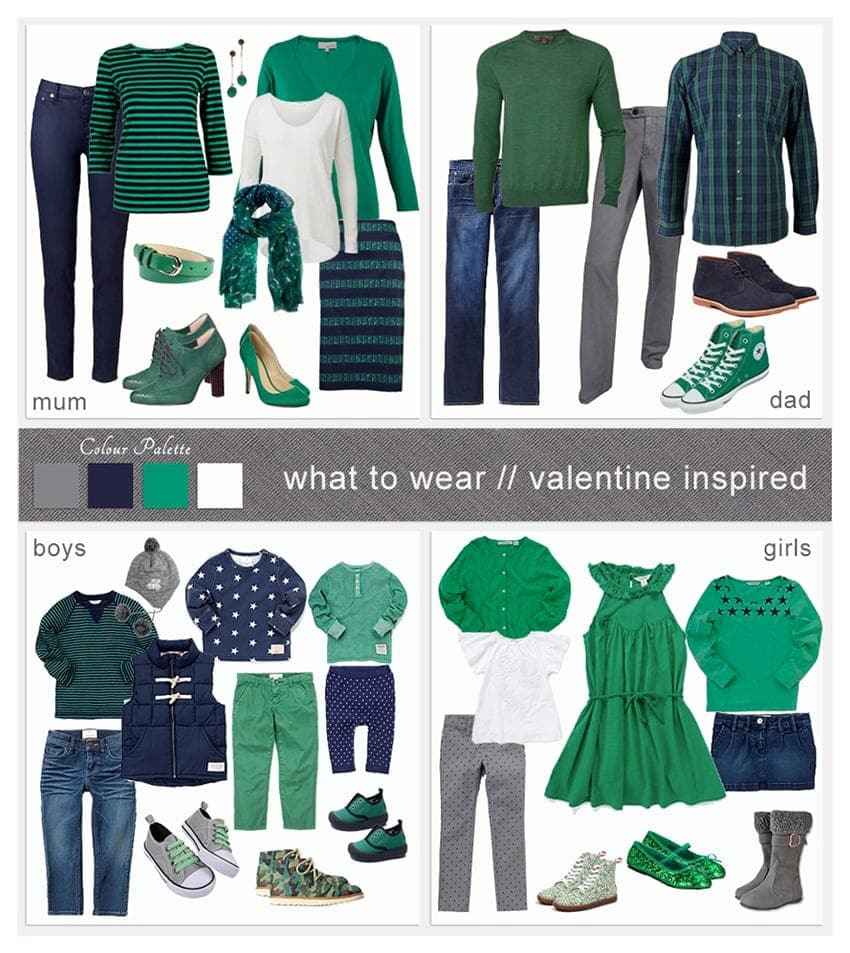 And not to forgot the dog – this fabulous bow tie collar from Dharf would be be the perfect for an entire family session!
Kerry is 'Top Dog' here at Puppy Tales. With her own adored dogs, she completely gets that your four legged furry buddy is absolutely part of the family. That they sleep on the bed, that you want to take them everywhere, that you plan holidays so they're included & that their presence makes your life incredible.