Tips for Camping with your Dog
Kate the Kelpie and I love camping. When Kate was four months old we took her on her first camping trip in Alpine Victoria and we haven't looked back since. Now when the sleeping bags come out she knows it means adventure time! Australia has so many fantastic dog friendly campsites to explore, so to help you have a safe and fun dog adventure, here is my list of helpful camping-with-your-dog tips.
Before you go
Check the rules of where you plan to camp. Are dogs allowed? If they are, check what restrictions may be in place — do they have to be leashed at all times?
Ensure you are up to date with vaccinations.
Take tick prevention treatment – especially if you are camping along the East Coast. The tick season is especially bad this year.
Ensure your dog is wormed and you have adequate medication for extended stays.
Look up the nearest vet in the vicinity of your intended campsite in case there is an emergency.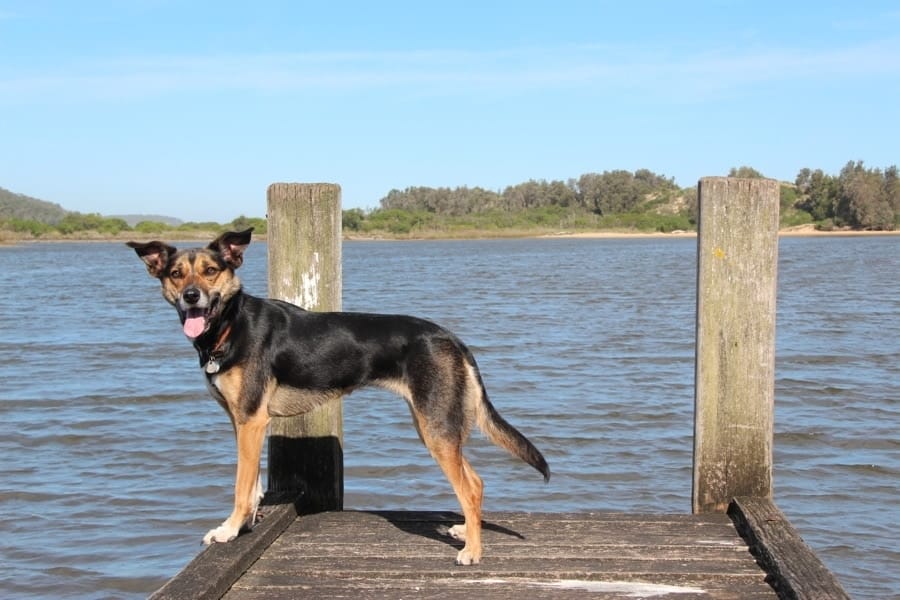 What to pack
Identification on collar — name and phone number in case your dog decides to go on a solo adventure.
Food — in a sealable container so as to discourage wildlife getting into it!
Clean water or water purification tablets/device if only river or stream water is available.
Canine First Aid Kit — be prepared with an adequate injury kit in case of minor injuries.
Bed — the smell of home can help settle your dog in a new place.
Poop bags — pretty self explanatory!
Toys — for those lazy, relaxing afternoons at the campsite.
Brush — to remove bush burrs and tangles.
Tick tweezers or remover — ticks can cause serious illness and paralysis in your dog, so it is essential to do a tick check every day when out camping.
Towel — to dry off and wipe away any adventure debris and mud.
Glow sticks (to attach to the collar at night) — there are no streetlights when camping, so make it easy to track your dog at night with some luminescent help.
Long rope — if your dog has to be on-leash in camp a long rope can give them that extra bit of freedom to roam and smell.
Leash — for all those walks!
Bowl — a collapsible one for hikes and a non-spill one for car trips.
Set up camp
When you arrive at your campsite, after setting up camp take your dog for a walk around the entire camp and surrounds. This allows your dog to familiarise themselves with the new smells and sights and orientate themselves in relation to where their new 'home' is for the duration of your stay.
While at camp, keep your dog on a leash if required. Be respectful to other campers by restricting the area your dog can roam free and wander into their camps — and in some cases steal their food…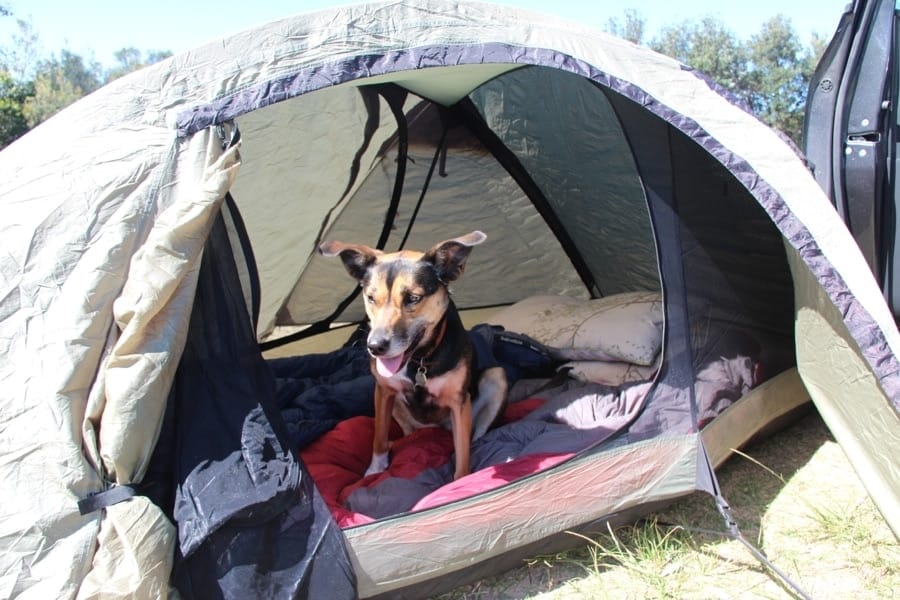 A lot of bush campsites are feral animal baited (there will often be signs indicating this has been done), so keeping your dog on leash is a good way to ensure they don't wander off and eat anything they shouldn't. If you suspect your dog has eaten bait, take them to the nearest vet immediately.
At night time secure all food to prevent any wildlife coming in to take their fill. Ensure your dog has a safe and secure bed for the night. We have Kate sleep in the tent with us so we know she is safe from any predators in the night, and to keep her from disappearing after a nosey wombat.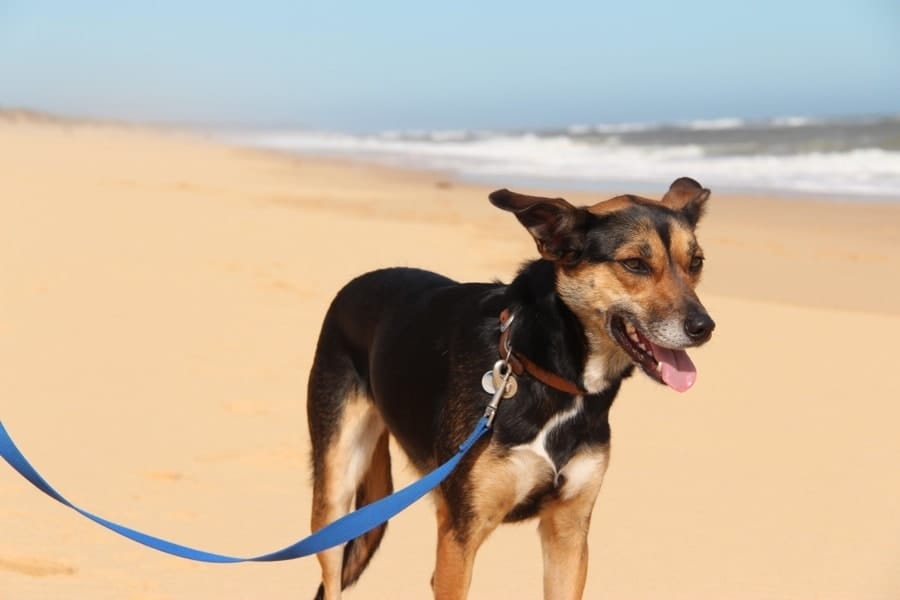 Things to look out for in the Australian Bush
Ticks
Leeches
Snakes
Crocodiles (in the top end)
Feral animals and feral animal bait
Wombats — though they will run away if chased, they have some sneaky tricks to take care of predators, especially ones who try to follow them down their burrow – so don't let this be your dog.
If your dog shows any signs of sickness or abnormal behaviour, take them to your nearest vet. It's always better to be safe than sorry when out in remote areas.
Home time
I always abide by the leave no trace rule. You're an ambassador for dog owners everywhere; if we want to continue enjoying camping with our dogs, please stick to good camp etiquette.
Be a considerate camper, pick up after your dog and stick to designated walking tracks. Respect native flora and fauna so you can continue to enjoy camping with your dog and have many more dog adventures in the years to come.
Be prepared and you will have a fun and safe trip with your dog! Happy camping!