Dog: Soma
Breed: Belgian Shepherd (Groenendael)
Age: 3 years
Human: Emily Palmer
Her Motto in Life: Ball…… ball ball ball!
Describe Soma's breed paw-sonality? What makes her so special?
Soma is a Belgian Shepherd Groenendael. She's a sensitive affectionate girl to the family and some immediate friends. She can, however, be a little wary of new people. It can take an hour to warm up to them but that's getting better since starting obedience. This is a trait of the breed – to bond to one family and be wary of new people, with a natural instinct to protect. Belgian Shepherd's love to be with you. They will appear by your side most of the time and always want to please. They are great with all animals.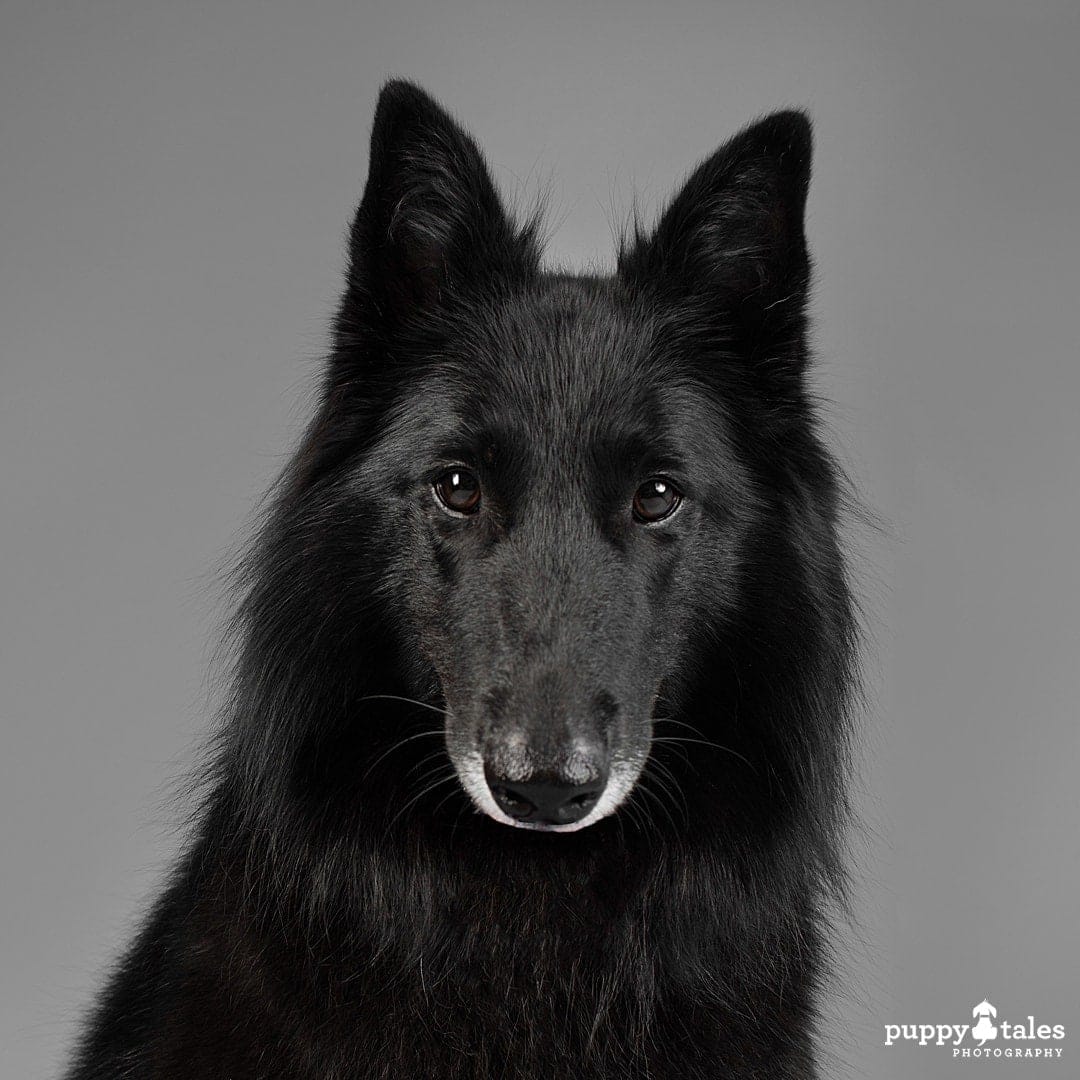 What's life like with a Belgian Shepherd?
There were a great few hiccups along the way when she was a puppy. It is the first time we'd had the breed and, with a Pomeranian that's food protective, we had to find enrichment ideas that didn't include food because she was chewing shoes, bed legs, drawers and window frames. Through this though we discovered her love for boxes and soft toys.
What's your first memory of Soma?
I meet her as a teeny puppy with all her siblings. When we got her home it was the best moment. She had a little soft ball and just loved to play with it in the lounge. She was adorable with her floppy ears flapping about (they hadn't popped up yet) with the ball and so completely at home.
What was different from your expectations of a Belgian Shepherd, once you had Soma?
Nothing at all. Soma was exactly what we had researched of the Belgian Shepherd breed and was told by her breeder.
Is Soma like most other Belgian Shepherds, or does she have some unique traits?
Very alike all other Belgian Shepherd, Soma loves water, is obsessed with tennis balls and has an incredible focus on her handler in training. She can be a little more nervous around new people and cats than some other Belgian Shepherds I follow on Instagram.
What do you love most about being a pet parent to a Belgian Shepherd?
I love that Soma she is very affectionate and looks beautiful. We always get comments on her face and coat. It's always super rewarding when we train together- she listened and responds to what is being asked more than other dogs we've had.
What things should others be aware of before getting your dog's breed? Any advice, tips or suggestions for fellow parents of your dog's breed?
Belgian Shepherds don't like being alone for long periods of time. They can be full-on and crazy energetic if they haven't been out or had any mental stimulation for a day. Belgians also need positive reinforcement in training. They are sensitive dogs so anything harsh or yellow will not get the best result from them.
Kerry is 'Top Dog' here at Puppy Tales. With her own adored dogs, she completely gets that your four legged furry buddy is absolutely part of the family. That they sleep on the bed, that you want to take them everywhere, that you plan holidays so they're included & that their presence makes your life incredible.