.
Did you know this year marks the 20th year of the RSPCA Million Paws Walk in Victoria?
That's a long time that the RSPCA and dog lovers have walked to help fight animal cruelty.
The Million Paws Walk is one of the best events in the canine calendar.
It's the opportunity to have a doggie inclusive fun day out, and to socialise your dog/s with both the two & four legged! But more than the fun of a walk in the park with your best buddy, it raises funds vital to the RSPCA. These funds are used to help the thousands of animals that come into RSPCA care every year, to promote responsible pet ownership in support of RSPCA programs and Inspectorate services.
Keiko did his first Million Paws Walk in 2012 on the Mornington Peninsula. This year we are rather excited to take Rosie and Summer to their first one! We're all heading to the main walk at Albert Park to mingle with thousands of other dogs and their people. We love to participate in events like these – they are a great motivator to head outdoors and get active with our dogs, to meet other awesome dogs and dog lovers and to enjoy a huge dose of doggy adorableness. All for a worthwhile cause!
Melbourne Million Paws Walk 2015 details:
Date: Sunday 17th May 2015
Time: Registration from 8:30am, Walk commences 10:00am, Event finishes 2:30pm
Location: Albert Park Lake, Ibis Picnic Area (near the Carousel Restaurant)
Tickets: You can pre-purchase your tickets online or register at the event on the day
The Walk: 5km around the beautiful Albert Park Lake
Access: The walking course is wheelchair and stroller friendly
Other activities: Albert Park Lake will become "a festival of entertainment for people and pooches alike" with live entertainment, dog agility demonstrations, vet advice, dog washes, competitions (we think the 'best on the day selfie' is going to be great fun!), as well as many product and food stalls.
Parking: Limited parking is available in the immediate vicinity, so if you're looking to park at Albert Park you'll need to arrive early. For further parking information and discounts for Million Paws Walk participants check the website.
Other Victorian Locations include Ballarat, Bendigo, Castlemaine, Eildon, Geelong, Mansfield, Melton, Mornington Peninsula, Shepparton, Swan Hill, Wangaratta, Warragul, Warrnambool, Whittlesea and Wyndham. These are a great alternative if a trip into Melbourne is a little too far for you, or if your dog is not comfortable in large events with lots of people and animals.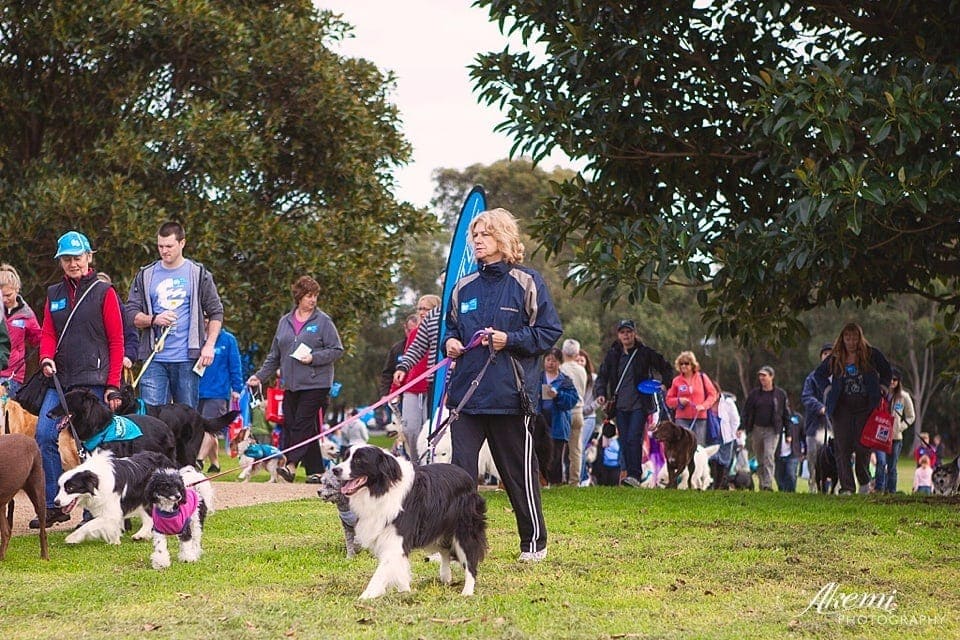 RSPCA and Million Paws Walk Facts
All the more reason to grab your two-legged friends and four legged best buddies and join other animal lovers for a fun filled day.
The RSPCA was established in Melbourne in 1871 to help improve the lives of animals in need. Today it's one of the largest nation wide animal charities.
The RSPCA receives only 3% of the funding it needs from the government. The remainder comes from the community and corporate supporters.
The Million Paws Walk is the charity's biggest fundraising event to fight animal cruelty. Across Australia it raises over $2 million dollars.
The highest amount that's been raised by an individual to date was a wonderful $3678 by dogs Coco, Bruiser, Mandy & Saddie and their human.
The Million Paws Walk is not just for Dogs! Attendees in previous years have included cats, pigs and rabbits (although not all of these guys undertake the walk themselves!). Even if you don't have a pet you can register and attend just to soak up the wonderful atmosphere of being around lots of adorable animals.
One of the key animal cruelty campaigns of the RSCPA is to close down puppy farms. Puppy farms are intensive breeding, large-scale businesses that mass-produce puppies. These puppies and their parents live in appalling conditions. Treating dogs, our incredible companion animals, like this is wrong in every way.
After years of campaigning against Puppy Farms, and with incredible community support, RSPCA Victoria this year launched a new tip off system so members of the community can help shut down intensive breeders that are operating in secret. Attending the Million Paws Walk shows your support in closing puppy farms.
Attending the Million Paws Walk with your Dog
Our tips for attending the Million Paws Walk event with your dog. These will help to ensure that everyone has a wonderful day out!
Encourage your friends and family to join you and make it a fun day out together.
After registering for the event, be sure to set up your Everyday Hero fundraising page and send it out to friends, family and colleagues to raise additional funds to help animals.
Get your dog decked out! Buy them a cute bandanna or coat so they fit in with the MPW pack! And maybe even a tee or jacket for yourself.
Make sure your dogs vaccinations, worming and flea treatments are up to date.
Before you leave home, pack a doggie bag with their essentials for a day out:

A good & sturdy collar, a short leash and, of course, ID tags.
Water and a portable water bowl.
A stash of poop-bags on hand for surprise cleanups as well.
Sunscreen for your dog, especially if your dog has a pink nose.
Some healthy dog treats to reward their good behavior.
A warm or waterproof coat (weather and breed dependent)

For the humans don't forget comfortable walking shoes – it's a 5km walk plus checking out all the activities and stalls. It will also pay to have (at least in the car) a waterproof jacket or umbrella in case it's one of Melbourne's '4 seasons in a day' day!
Not every dog is comfortable in crowds and some dogs may become unhappy or stressed. We've experienced this with Keiko. Building his familiarity and confidence in attending events, is something that we've worked on slowly with him. We also know that we're not alone in this and it's a reason some can be hesitant attending a large event with their dog. Specifically for you guys, we've put together a post full of tips to help dogs with the tendency to become nervous or overwhelmed at events.
If you're at this year's Million Paws Walk (and we hope you are) and you see us and our doggies, feel free to introduce your furkids to us (we do love to meet them!)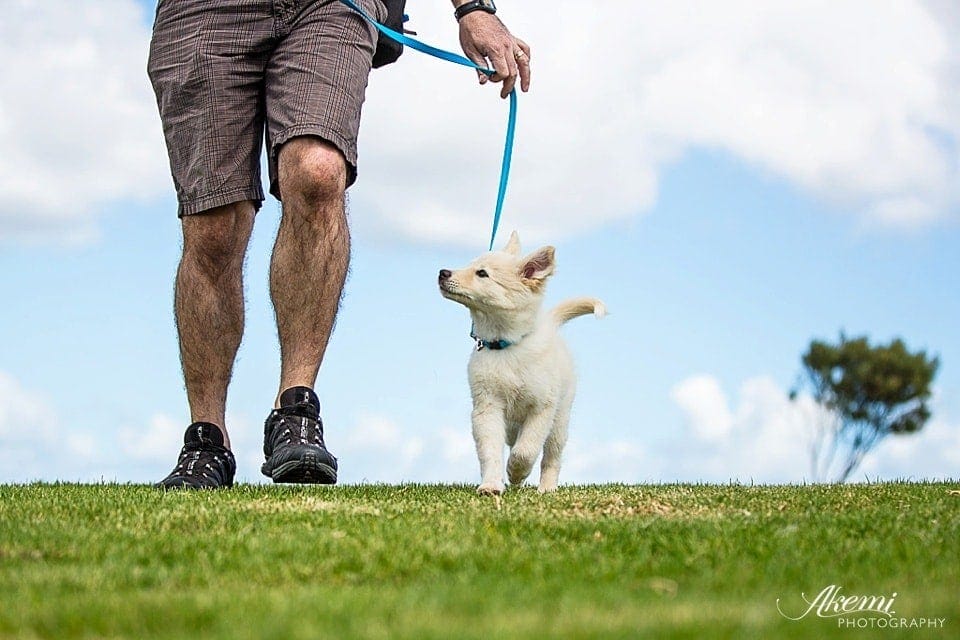 If you live outside Melbourne/Victoria, you can find further the details about the Million Paws Walks in your state:
New South Wales – Sunday 17th May 2015 at Sydney Olympic Park and 17 other locations
Queensland – Sunday 17th May 2015 at South Bank Brisbane and 19 other locations
Canberra – Sunday 17th May 2015 at Commonwealth Park
Tasmania – Sunday 17th May 2015 in Hobart and 5 other locations
South Australia – Sunday 17th May 2015 in Adelaide and 5 other locations
Western Australia – Sunday 17th May 2015 in Perth
Northern Territory – Sunday 17th May 2015 in Darwin and 15 other locations
.