Do you know that right now, there are over 200 DIFFERENT BREEDS of doggos currently digging holes, chasing balls, chewing shoes, and stealing socks, in homes throughout Australia?
Seriously! How furtastic is that? Now, imagine having every single type of dog from crazy crossbreeds and mischievous mutts, from miniscule Chihuahuas to 100kg English mastiffs, in a photographic catalogue.
Or should I say, a dogalogue? And YEP MY AIM IS TO PHOTOGRAPH THEM ALL!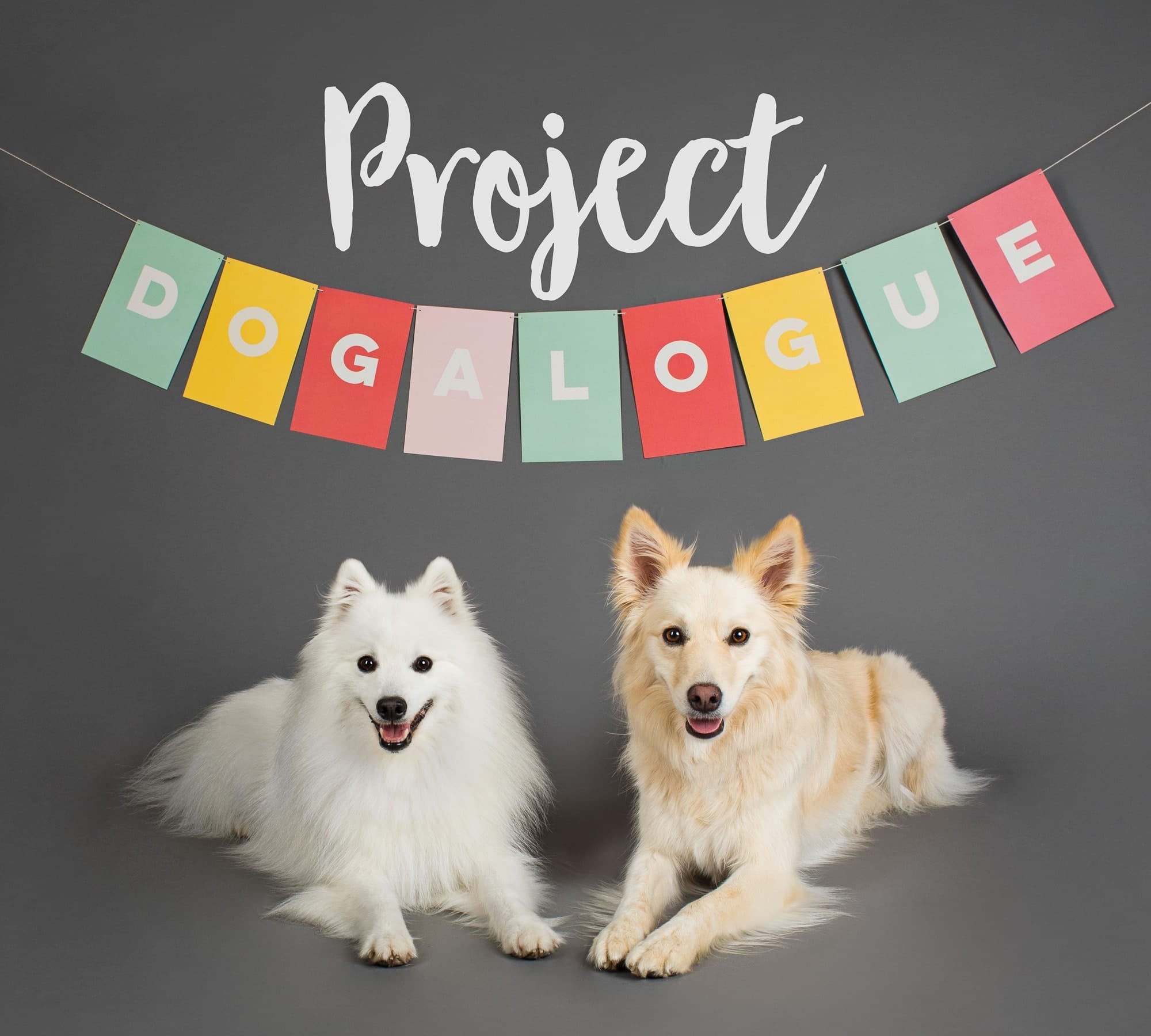 Is your doggo star material? 
Do they have quirky traits, a smoochy face, a peculiar personality or is just the best darn doggo in the universe? (isn't every dog the best dog in the universe?) 
Yes! Then your pupper is perfect to star in the Project Dogalogue of Australian dogs. 
My quest is to photograph as many furry friends as possible. The mixed breeds, the purebreds, the old dogs with no tricks, the young pups with no manners, the crazy dogs, the quirky dogs, the clever canines, the gigantic dogs, and the miniscule dogs.
I want them all! Bring me doggos with overbites and underbites, bald dogs, dreadlocked dogs, working dogs, pampered pooches, companion dogs, wrinkly Shar Peis and woolly English sheepdogs.
I want to to create a comprehensive photographic collection of as many different doggos and puppers as humanly possible.
However, because there are hundreds of adorable dogs to photograph, sessions are limited so you need to get in quick!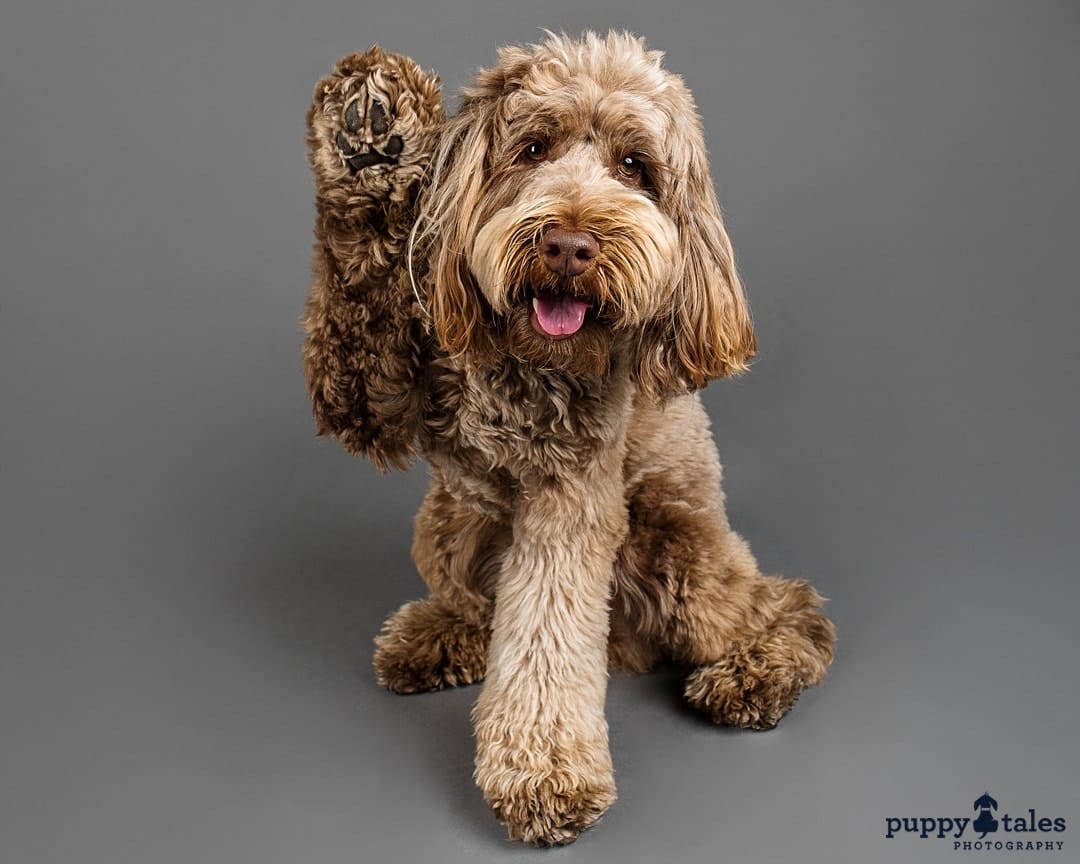 A PROJECT OF DOGGY DIVERSITY AND PAW-SOMENESS
Imagine the excitement on you and your doggos face when they feature in the A-Z Dogalogue of Australia.
Here's your chance to make your furry friend famous!
Don't want to miss your chance to be part of the pack?
Excellent!
So, sit down. Staaaaaay. Have a treat and read on! Here's how it works.
1.    I'll randomly ask for dog breeds beginning with a certain letter of the alphabet (hence the A-Z of our Dogalogue).
Oh no! Your dog is a Zuchon? Don't start chewing the furniture! If you're as excitable as your pupper, you can always jump through hoops and register now.
2.    I'll select the dog/s to represent their breed or mix and get in touch to arrange your pawsome photography session.
3.    You'll receive a furbulous doggie treat for sharing your dog's pawsomeness with the world. *wags tail excitedly*
A Dogalogue Studio Portrait Experience
A $250 Puppy Tales Gift Certificate to put towards owning your favourite photos from their session.
A special surprise Thank You Gift.
Inclusion in the Puppy Tales Model Database.
All set to be part of this pawsome canine quest?
To start pupulating the Puppy Tales dogalogue I need to hear all about your crazy canine, dopey dog, or playful puppy.
To pawticipate, please complete this short form.
THE AIM OF PROJECT DOGALOGUE
·  All doggos are awesome and this project focuses on celebrating real dogs with all their crazy quirks, funny habits and the way they enrich our lives.
·  The project embraces all canines! We will include cross breeds and hybrids as well as purebreds. No doggo is left behind!
·  Follow the project and look out for the week your furbaby's letter is called to register. Not sure which letter covers your dog? We'll even have U for unusual breeds. All doggies are covered!
·  Occasionally we'll call for specific breeds if some doggos are missing.
·  The gift certificate covers one of our beautiful folio prints or you can put it towards wall art for your home. The gift certificate can also be used towards a tailored photography session of your choice.
·       Where can you see the photographs?  All the furbulous furbabies, along with their personality profiles, will star on Dog Tales.  
Conditions
Dogs are selected at the discretion of Puppy Tales Photography. Submitting a registration does not guarantee acceptance into the project.
We're looking for a diverse range of dogs, ages, colours and talents amongst the breeds and mixes. If you dog is selected to participate, you agree to sign a model release form that allows Puppy Tales Photography reasonable use of the photography of your dog. This may include promotional uses, printing, publishing, and display, and use on the Puppy Tales website and social media accounts.
A $50 booked fee is due at the time of booking your Photography Session Experience for Project Dogalogue. It is redeemable towards photography wallart or products from your session.
Kerry is 'Top Dog' here at Puppy Tales. With her own adored dogs, she completely gets that your four legged furry buddy is absolutely part of the family. That they sleep on the bed, that you want to take them everywhere, that you plan holidays so they're included & that their presence makes your life incredible.