Dog: Molly
Breed: Border Collie x Australian Cattle Dog
Age: 2 years
Human: Sophie & Joel
Her Motto in Life: Connect with Everyone
Describe Molly's breed paw-sonality? What makes her so special?
Molly has the intelligence and sensitivity of the Border Collie, but the underlying loyalty of an ACD. Her gentle and loyal nature is what made her the perfect candidate to become a therapy dog, so my husband and I trained her in this way from 8 weeks old. She became accredited last year and attends my work with me 4 days a week. She is just divine and the children often say that they love her more than their own dogs at home! Her most special quality is her eyes; I have staff and students say to me daily that she has the most human-like eyes they've ever seen in a dog and it's like she completely understands everything they're saying/asking her to do. There are many things that make her special, but the way she is able to connect with everyone has to be one of the greatest. She is able to make anyone love her; even people who have a fear of or don't like dogs!

Is this the first time you've had a Border Collie x or do you have a longer history with the breed?
I've always had working breeds growing up (mostly Border Collie x Kelpies), but this is my first time with Australian Cattle Dog mix.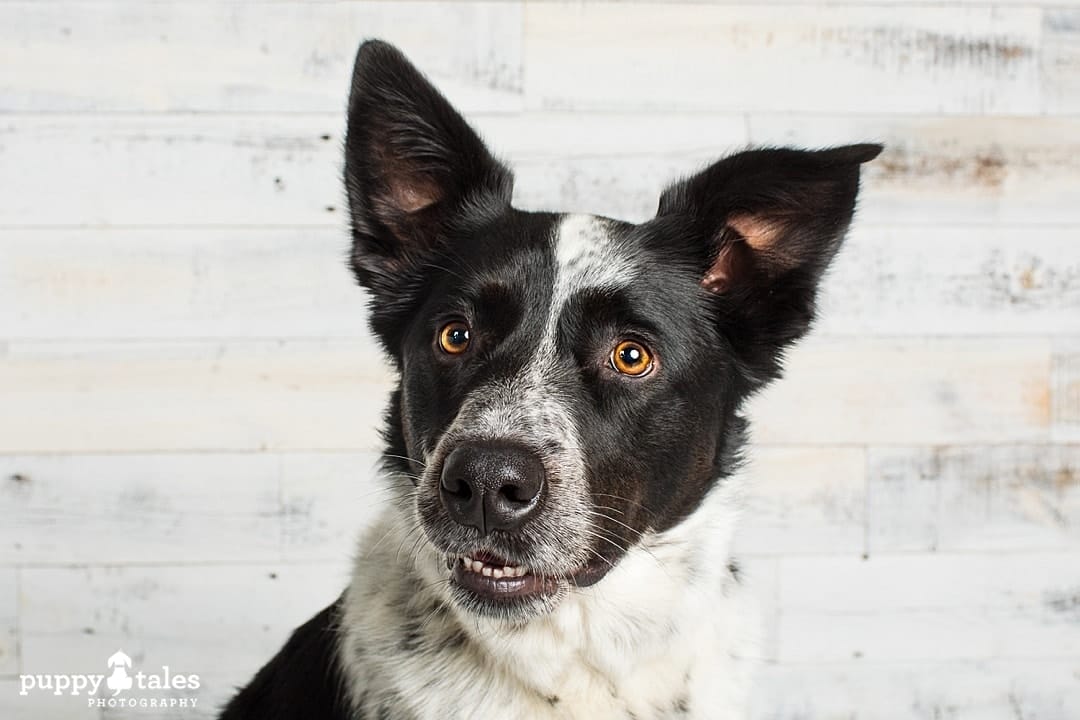 What's life like with a Border Collie x?
Busy!! They need constant entertainment, be that LONG walks, toys, training, agility, etc.
Is Molly like most other Border Collie x, or does she have some unique traits?
Molly's intuitive and human-like nature is a unique trait neither of us have had in with previous family pets.
What do you love most about being a pet parent to a Border Collie x?
Molly is a trained and accredited Therapy Dog with an online facebook following! She assists me in my work with a children's charity. We work with primary-aged children who have experienced trauma, grief or loss. Molly comes to work 4 days a week and brings smiles to all the children's faces. And she assists them in calming down and cheering up. We think she's the most amazing and sweet dog and a great ambassa-dog for working breeds in roles other than on a farm.
What is Molly's most lovable trait?
She has heaps! But her one floppy ear and one straight is an adorable feature. I also get told that she has the sweetest, most human-like eyes that people have seen and they believe she knows everything they're saying. She also has an amazing coat which is shiny and silky ☺️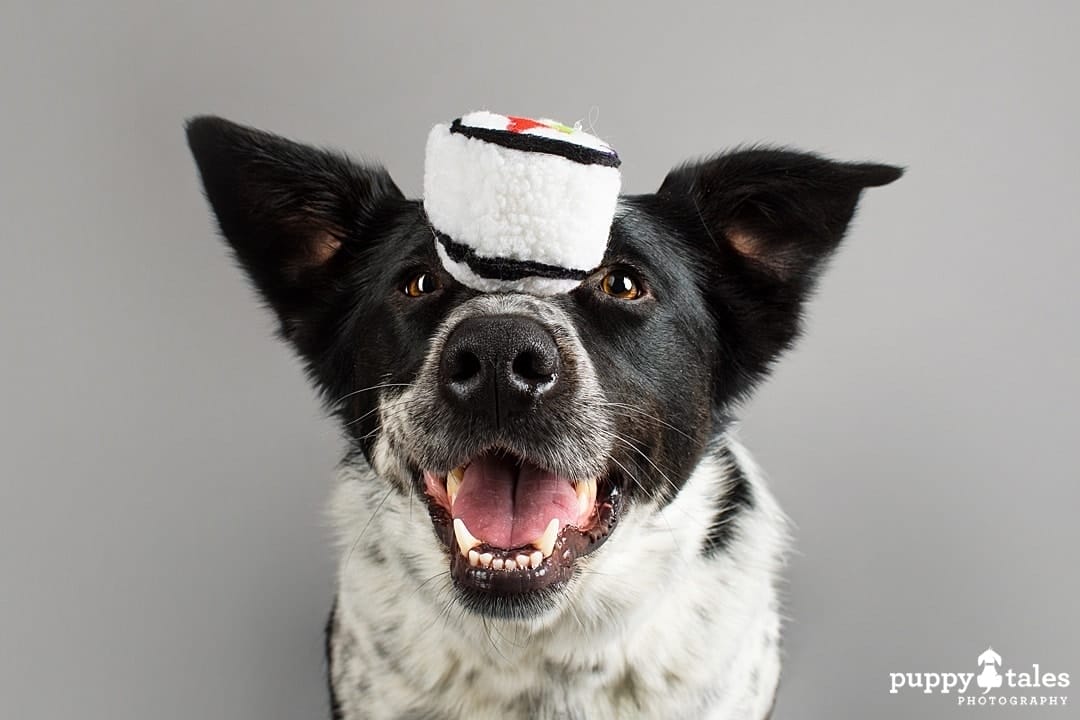 What's your first memory of Molly?
Joel and I had just got back from our honeymoon and were living together for 2 weeks before we decided that we needed a little life in the house. Joel and I had driven an hour to meet the breeder on the side of the road somewhere. We were really worried because we didn't want to buy from a backyard breeder or without meeting the parents so we decided that if he wouldn't show us where the pups were kept that we wouldn't go ahead. Turns out he wanted to vet us first and make sure we were good before bringing us to his house! He and his wife were lovely and we met Molly's Mum and big sister who were just beautiful. Then out came tiny Molly, she was so sweet from the beginning and we knew she would be a perfect fit for us.
What nicknames does Molly have? How did they come about?
Molly-Moo, Milly Molly Mandy, Rat-dog, Mole-rat, Mole. Not sure how they came about, they just did!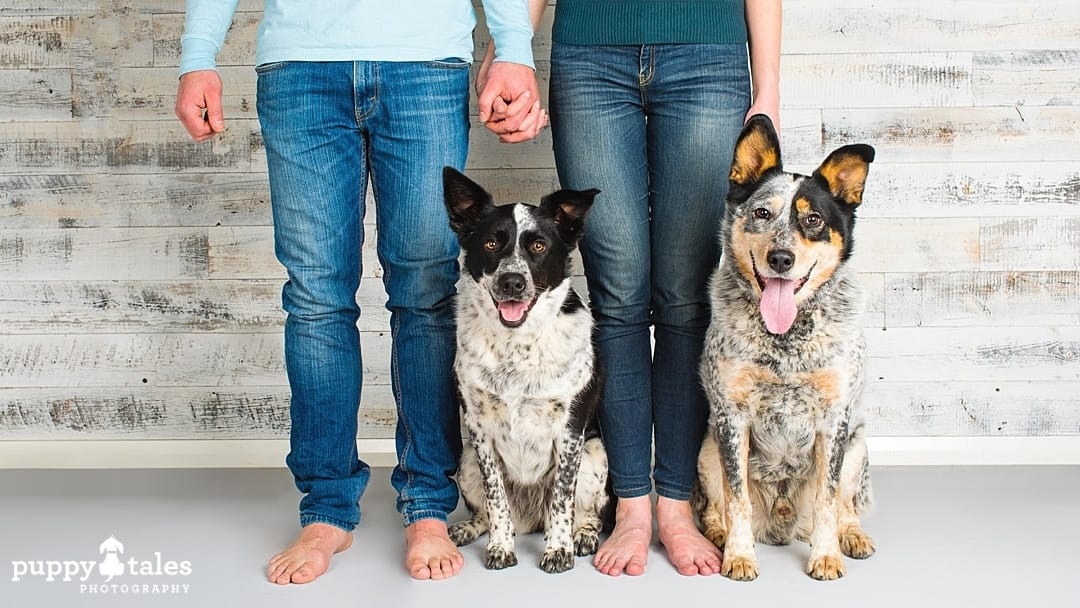 How does Molly embarrass you?
Molly's superpower is that she can make everyone fall in love with her. However, she can use this for not so good! She can manipulate anyone to do what she wants, it's unbelievable haha.
Molly has a sibling Barney, the Australian Cattle Dog, meet him here.

Kerry is 'Top Dog' here at Puppy Tales. With her own adored dogs, she completely gets that your four legged furry buddy is absolutely part of the family. That they sleep on the bed, that you want to take them everywhere, that you plan holidays so they're included & that their presence makes your life incredible.