Loupe International Awards ~ Award Winning Photographer
I entered the Loupe International awards and fantastically all entries received an award! Several were very close to Silver, so that means I will just have to work harder for next year!!
 I think you know who this first photo is of!  My gorgeous Keiko is an award winning pooch, although to us he's a gold star all the way!
This image from Namibia placed in the Top 50 for Photojournalism (25th in fact!!). You can check that out here.
I love this next photo, my 'Ice Avatar'.  To me its a unique perspective and largely unseen world.  It's proved an interesting image with judges, some love it and see what I see.  Others sit at the opposite end of the scale and thats okay with me!  Photography is a subjective art, so that some people love it, is awesome for me!
The moment I took this image I thought I might have captured something great.  The baby nestled in amongst the bigger elephants is so beautiful to me.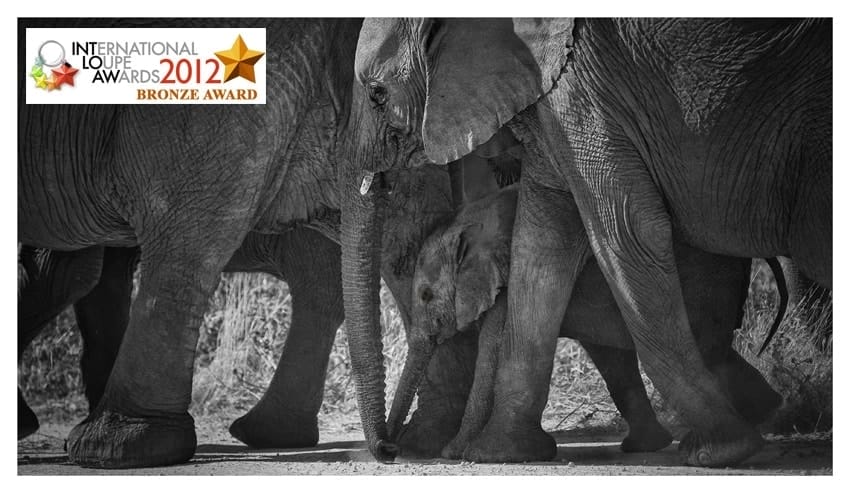 Miss Crystal of the RSPCA and one of the exhibition stars.  Its incredible to me that this image has done so well considering the location available to me when this was shot.  Being on location can be challenging and being in a shelter is one of the toughest!
A slightly bigger cat.  Again this one's from Etosha National Park in Namibia. Oh, I do so love cats, big and small!
I took this next landscape image at Yosemite this time last year.  Having never seen an iced over lake before, this was an awesome sight to me and one where we spent the best part of the morning exploring.
Otis was called 'Devil Dog' for his cheeky personality and this gave me an idea for his profile pictures!  He is far to cute and sweet to be a true devil!
A Leopard – my favourite of the wild cats.  You can read the story behind capturing this photograph here.
It is wonderful to be recognised by peers and people who have been in the industry for years and years.  Admittedly, it gives me confidence.
Entering awards like the Loupe International Awards, however, is about far more than being an Award Winning Photographer.  It's about ensuring the professionalism of my work.  It's about challenging myself to perfect my photography.  It's about pushing myself to try new photography techniques, to explore something new or to experiment in capturing something differently.