Keiko's First Trip to the Beach ~ Dog Photography
Who would like to see some dog photography of my favourite dog in the whole world…?  Of course, that's Keiko and these photos of him during his first beach are far tooooooo adorable not to share!
So, Sam had (finally) finished his exams and we decided a couple of days away together was definitely in order.  Some time to unwind and relax together after a busy couple of months.  Much to Sam's school boy excitement we decided to pack our tent, airbed and sleeping bags.  Yep, we were camping! While away we took Keiko to the off leash dog area for his first trip to the beach and it was fabulous to watch him experience it.  To start with Sam took him for a little run along the beach.
I think I could watch Keiko run for hours on end – the absolute doggy enjoyment on his face is just so captivating.
So running in the sand got an immediate tick of approval from Keiko.  That funny water stuff though – he was not so sure about.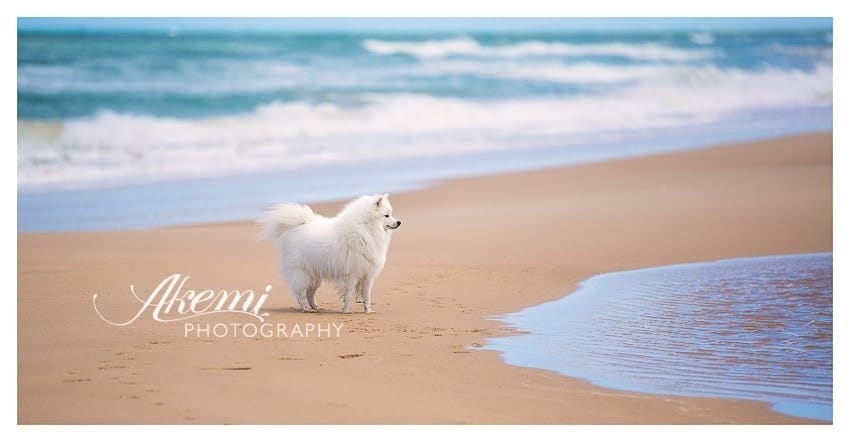 A little discussion and encouragement from Sam to give it a go, but….
in the end, it was retrieving a stick that got him into the small pool of beach water!
The bigger surf of the beach was definitely going to take a whole lot more convincing!  I can only imagine what Keiko was thinking but for a first time, I imagine the waves are noisy and the white foam is confusing!
And this was as far into the Ocean as Keiko got! A little, tiny touch on his front feet.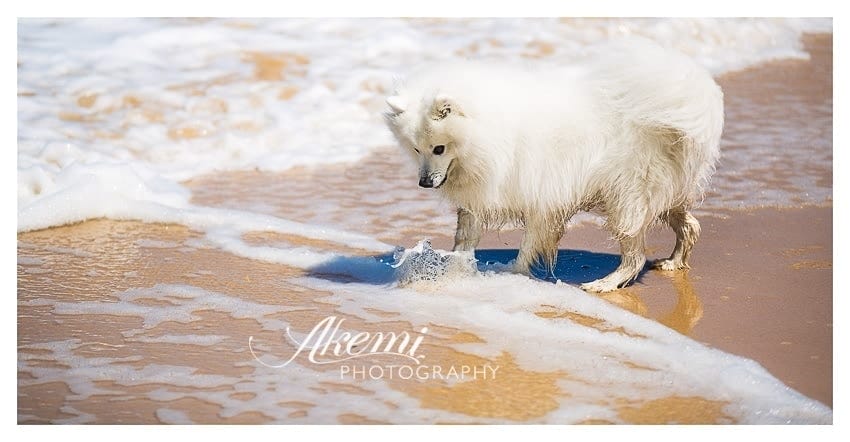 All in all a fabulous afternoon at the beach for all of and a very tired little man for the rest of the evening!
In case you're wondering we camped at Best Friends Pet Retreat in Tarra Valley.  I could not recommend them highly enough for those wanting a super dog friendly get away only a couple of hours outside of Melbourne.  Best Friends Pet Retreat is geared specifically for dog lovers from the six off leash areas to the lead tie points everywhere to the free dog hydro bath.  They are also located in a simply beautiful and relaxing area.