Dog: Frank Segason
Breed: Jack Russell Terrier
Age: 5 years
Human: Dani
His Motto in Life: Eat Sleep Play Repeat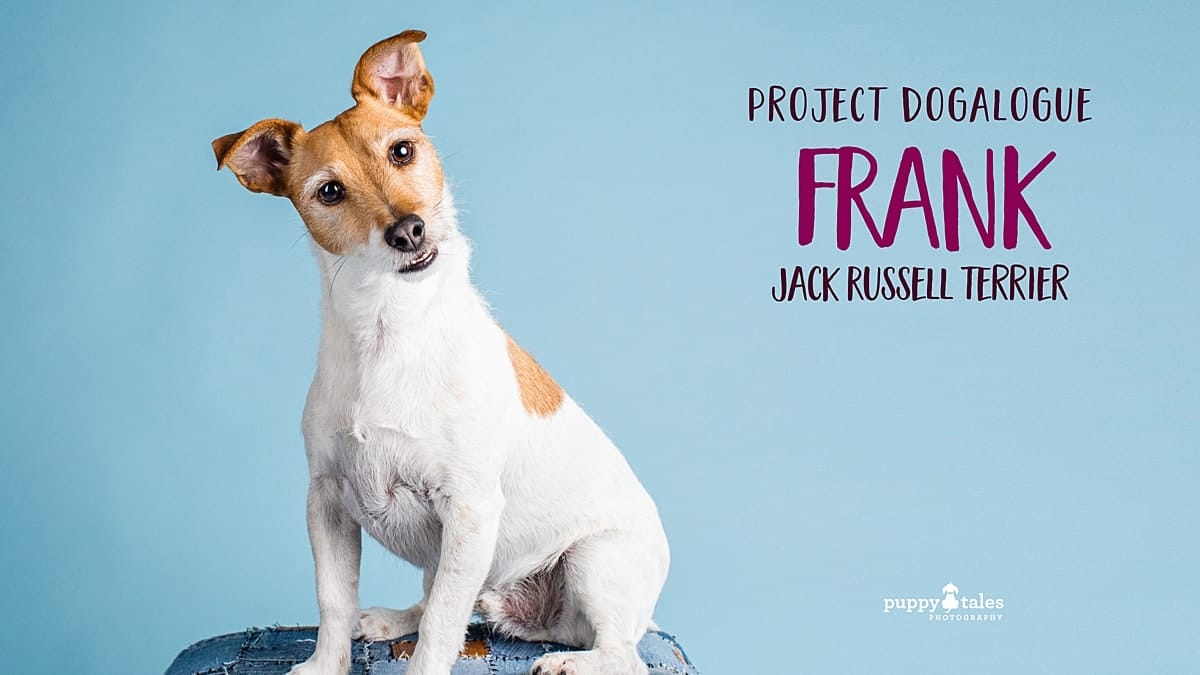 Describe Frank's breed paw-sonality? What makes him so special?
Frank is an anxious Jack Russell who gets easily overexcited around people and other dogs. He loves to play fight with his nephew, Romeo, and they spend hours playing tug of war, chasing each other around the house and generally just falling all over each other. He loves snuggling with his Mum and Dad, and often pushes us to the edge of the bed so he can stretch out.
He is incredibly protective and definitely has the hunting personality of a Jack Russell. Beware any possum that comes near our backyard! He is very strong willed and likes to get his own way, he listens very well…….when he wants to. He is a beautiful loving dog who sits perfectly at the dinner table and is very well behaved when treats are on offer. He is a one of a kind, loves beach holidays, and is the best thing to come home to every day.
Is this the first time you've had a Jack Russell Terrier or do you have a longer history with the breed?
We previously had a Jack Russell x Corgi who had a completely different personality. Jake was placid, could not have cared less about other dogs and was happy minding his own business and just cuddling on the couch with his humans.
What's life like with a Jack Russell Terrier?
Life with Frank is fabulous, challenging and often unpredictable but we wouldn't have it any other way. I love his energy and his unwavering loyalty, even when he's kicking me in the back in bed ☺️.

What was different from your expectations of a Jack Russell Terrier, once you had Frank?
He barks more than I expected, but not from boredom, just at other animals. I was surprised when the vet said Jack Russell Terriers were anxious dogs.
Is Frank like most other Jack Russell Terriers or does he have some unique traits?
I think he's probably very similar to most Jack Russell Terriers. He's super clever sitting at the table for dinner and uniquely snuggly. He doesn't really dig or destroy things, so I think that's probably quite rare for a Jack Russell.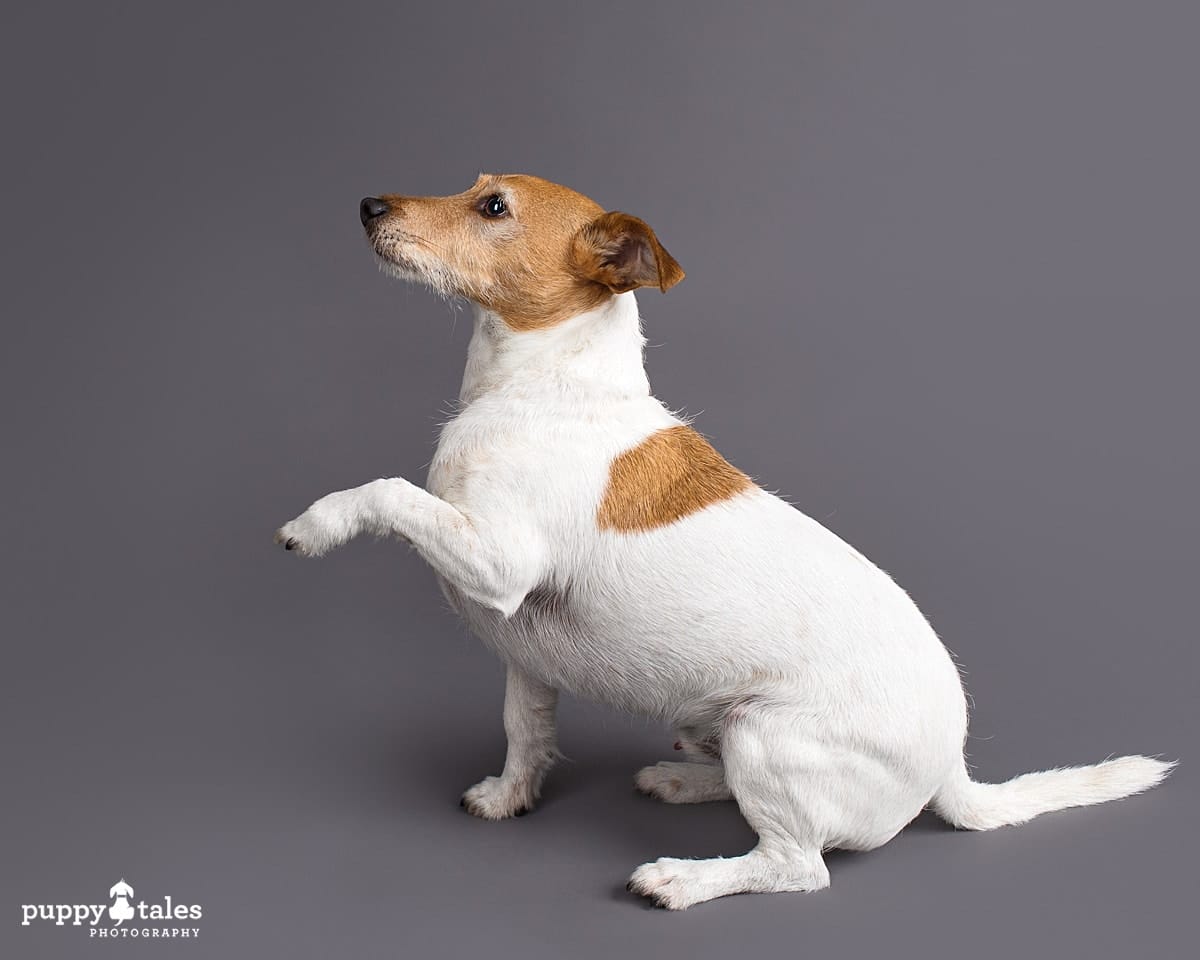 What do you love most about being a pet parent to a Jack Russell Terrier?
I love everything about being a pet parent to Frank. He is my constant little companion. He also has the best smelling paws in the world.
What's not so paw-fect about a Jack Russell Terrier?
They can be very vocal when they want to be 😝!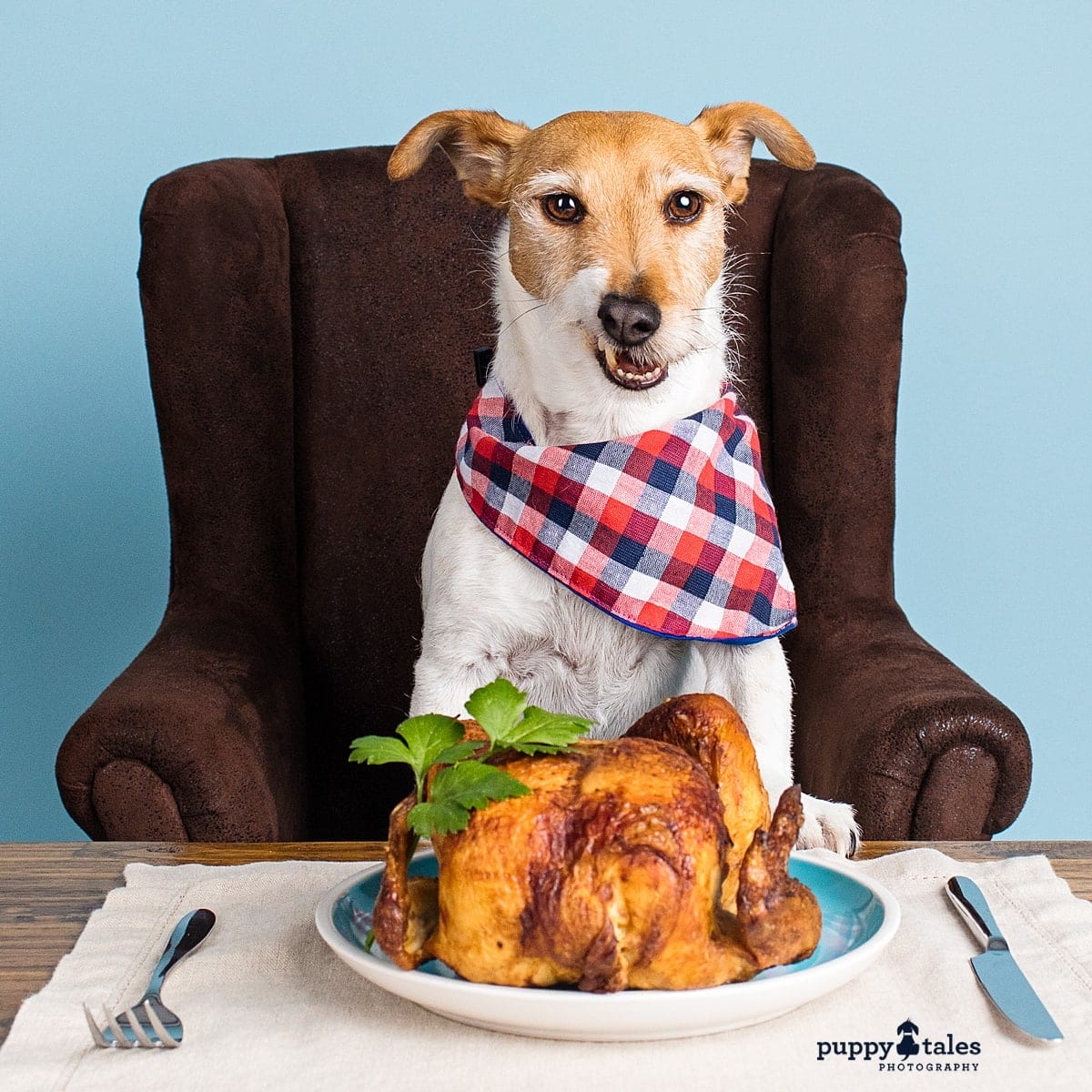 What should others be aware of before getting a Jack Russell Terrier?
Keep them busy, beware of their jealous streak, and embrace their crazy!
What's your first memory of Frank and how did you feel?
My first memory of Frank is crying when the boys held him. As Jake had passed away only a month or two before, I was so sad and didn't think I could love another dog so soon. But he was small and beautiful and super cute. He snuggled with me on the way home and I fell in love with him pretty quickly.

Kerry is 'Top Dog' here at Puppy Tales. With her own adored dogs, she completely gets that your four legged furry buddy is absolutely part of the family. That they sleep on the bed, that you want to take them everywhere, that you plan holidays so they're included & that their presence makes your life incredible.