Dog: Ella
Breed: American Staffordshire Terrier (American Staffy)
Age: 8 months
Human: Sarah-Jane Plumb
Her Motto in Life: Socks…..her favourite thing to steal!
Describe Ella's breed paw-sonality? What makes her so special?
American Staffordshire Terriers are loyal, giant sooks, strong, agile, smart and misunderstood. They also have such huge, heartwarming smiles!
Staffies just want to be with you all the time.
Is this the first time you've had an American Staffordshire Terrier or do you have a longer history with the breed?
This is my first time with an American Staffordshire Terrier. But we have friends with them and spent a lot of time with them.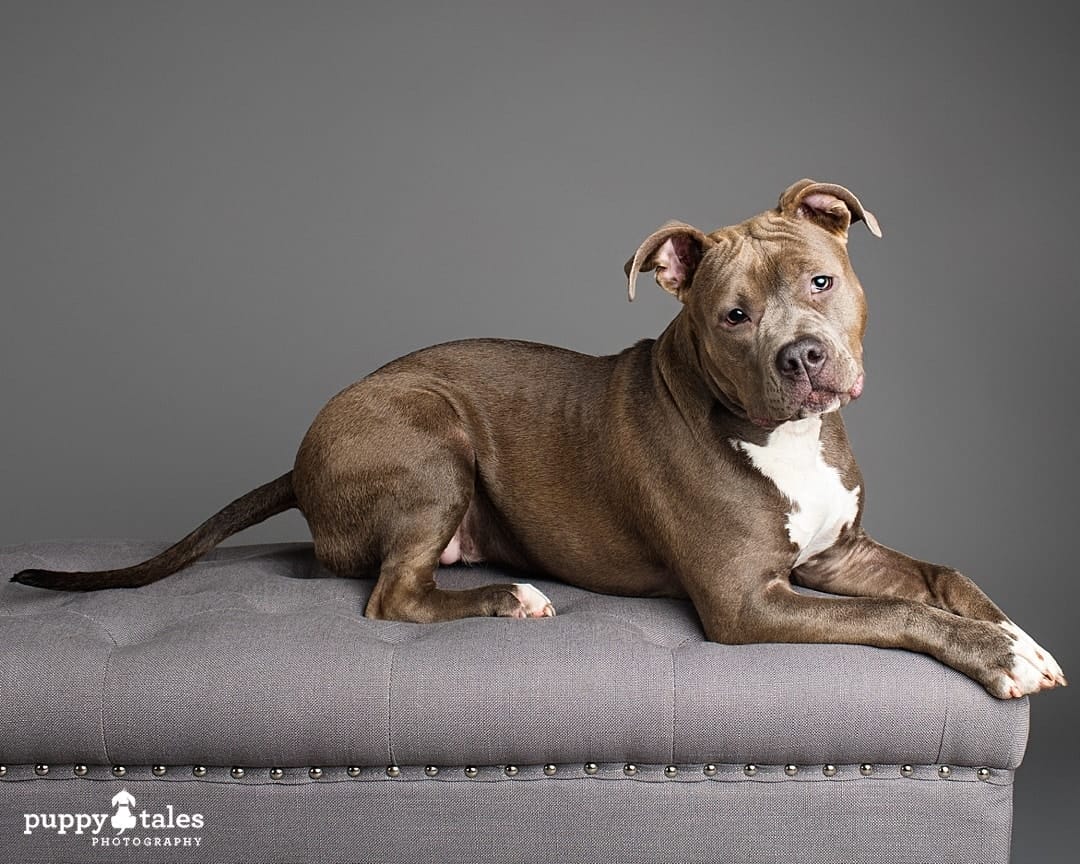 What's life like with an
American Staffordshire Terrier
?
An adventure! Ella just wants to be with us… she follows us everywhere. Into the toilet, watches you shower, snuggles in bed. Ella is a power chewer and we have learnt as we go with that.
What was different from your expectations of an
American Staffordshire Terrier
, once you had Ella?
Ella is a lot smarter than we probably thought.
Is Ella like most other
American Staffordshire Terriers
, or does she have some unique traits?
Ella might be a little cheekier than some other American Staffordshire Terriers but otherwise, she is a staffy through and through.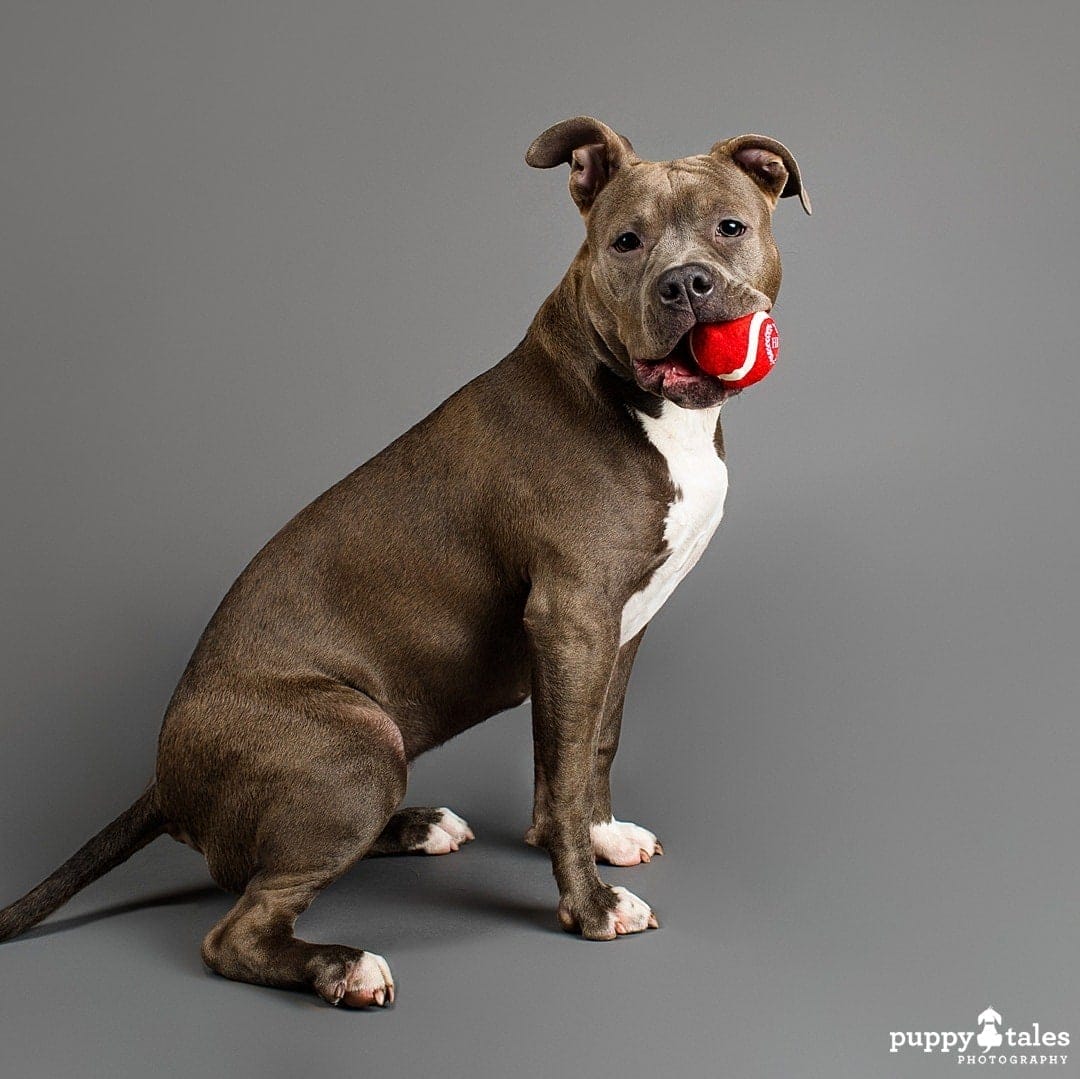 What do you love most about being a pet parent to an
American Staffordshire Terrier
?
Their love! They look at you like you're their whole world. Ella just brings an incredible amount of happiness into our lives. Ella's nickname is 'Sweetheart' because she is just so sweet and gentle despite her size. She loves both playing and snuggling.
What's not so paw-fect about an
American Staffordshire Terrier
?
How destructive their chewing can be. We've lost a couch and had to repair a few walls.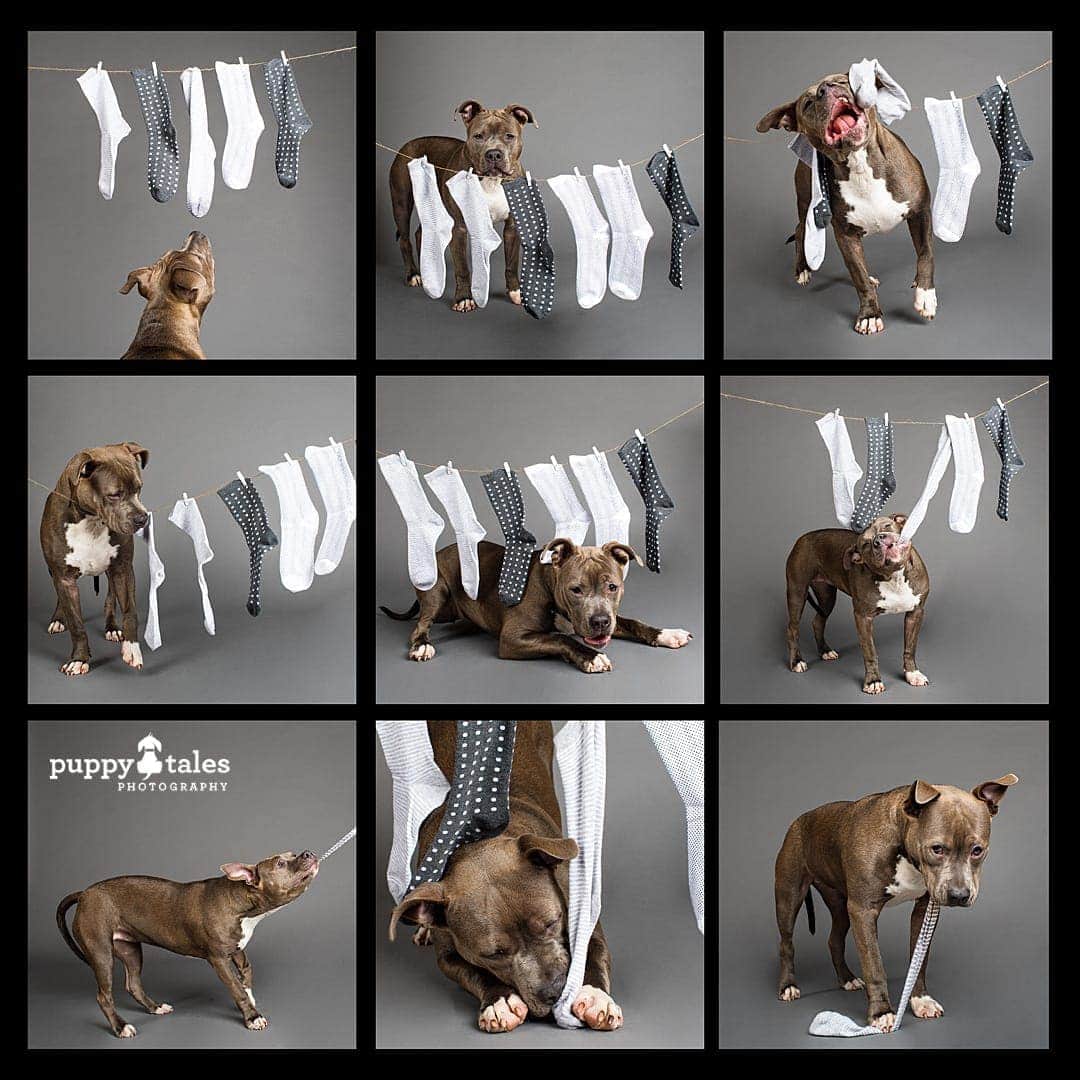 What things should others be aware of before getting an
American Staffordshire Terrier
? Any advice, tips or suggestions for fellow parents of your dog's breed?
You need to keep and American Staffordshire terrier activate – both in mind and physically. When they are a puppy, be prepared to have things destroyed and chewed on. If they are chewers then you'll want to look at ways to keep them entertained when you're not there and when you are, spending good quality time with them. When we get home from work, Ella will pick the first thing she can find, from a toy, a sock or even a rock, the follows us around, cutely growling for attention and with a look that says 'she what I have….. if you want it, you'll have to play with me'.
What's your first memory of Ella?
As we took Ella home from the breeder, I remember holding her tiny shivering body in my hands. She was tiny then. It was instant love and I promised her we would be good parents.
Kerry is 'Top Dog' here at Puppy Tales. With her own adored dogs, she completely gets that your four legged furry buddy is absolutely part of the family. That they sleep on the bed, that you want to take them everywhere, that you plan holidays so they're included & that their presence makes your life incredible.