You love your Dad.
And your Dad loves dogs.
As the saying goes: It's the thought that counts.
So this Father's Day, show you care by thinking of canine-inclusive ways to help your Dad enjoy the day with all his family!
These are our five top (or most paw-some!) ideas for a fabulous dog inclusive Father's Day.
#1: A Fur-Friendly Family Get Together
The biggest gift you can give your Dad is time and attention, even better if you can include other members of the family as well.
A family barbecue is always a great way to relax and catch up, but this year make it different. Don't just cater for the people but add in a dog-friendly menu so Dad's best fur-friend can enjoy the treat as well. If the idea of cooking for the dog has you scratching your head, DogVacay has some interesting ideas for dog barbecue treats which are Fido approved.
Alternatively, if your Dad wants a change of scenery and longs to get out and about, then organize an overnight camping trip to a destination that welcomes dogs. What could be nicer than time under the stars with the first man in your life and his special friend? But for a truly touching time take the strain off your father by packing his pooch's food, water bowls, poop bags, flashlight, and leash, so his only responsibility is to sit back and enjoy the trip. And if you don't want to be away overnight, how about lunch at a pub that hosts dogs, followed by a walk in the countryside. Bliss on four-legs.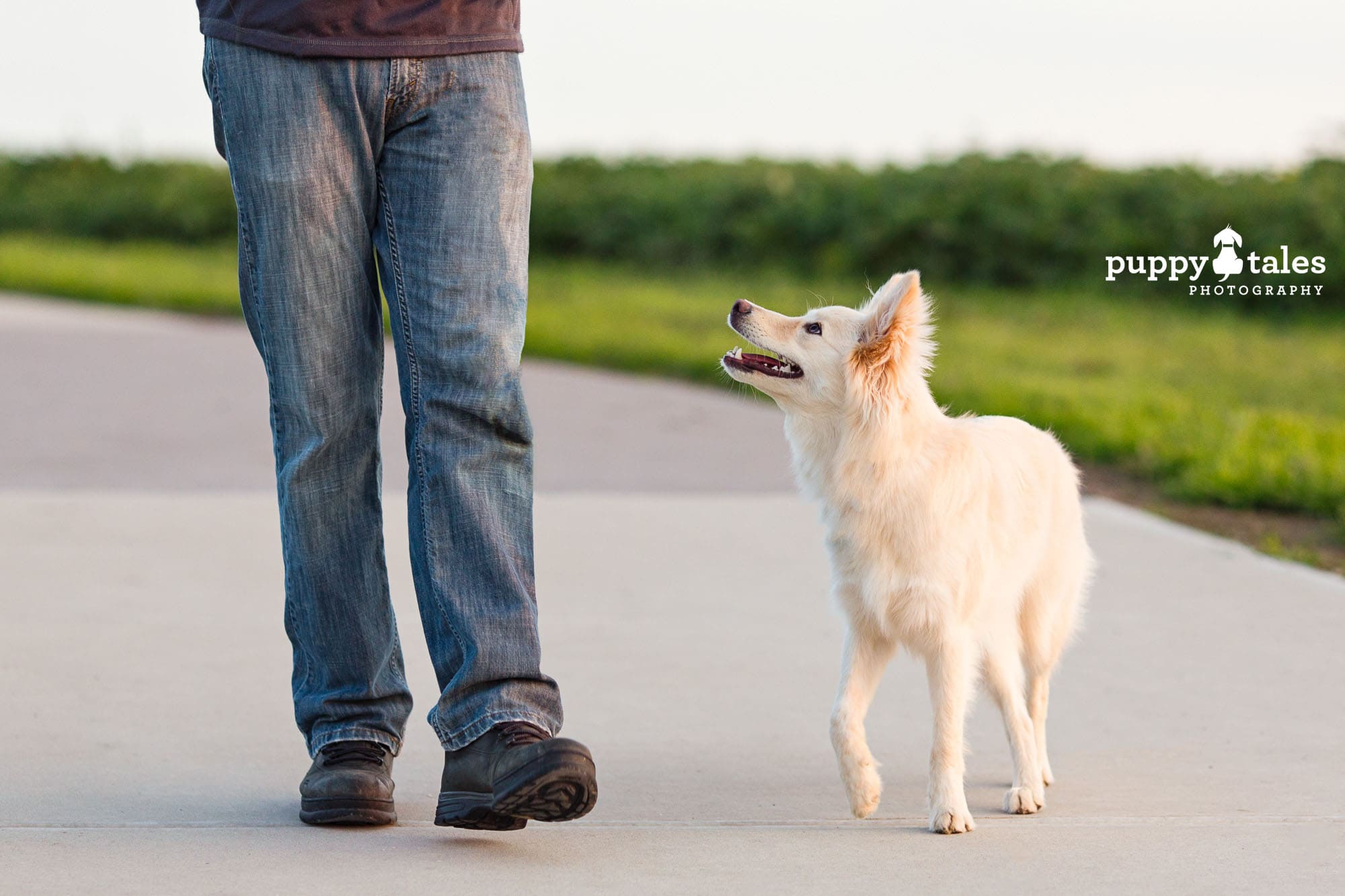 #2: Make Time for Tummy Rubs
Sometimes less-is-more, and giving Dad some much-needed downtime hits the right note. Make it possible for him to take the arvo off by doing his chores, such as cutting the lawn, and set him up with a sofa, dog-friendly snacks, and a good movie (just not Marley and Me). The trick to a treat is arranging everything so the treatee just has to turn up and relax.
If he loves to fish, then how about obtaining the necessary permits and packing a picnic of goodies fit for both man and dog so that Dad only task is to hook himself a monster fish while Fido barks approval.
#3: For Two and Four-legged Fitness Fanatics
If your Dad loves watching sport then fix it for him, and the family, to watch his favourite team starring his dog as the mascot for the day. But if he's more of a doer than a watcher, why not sniff out a dog sport they can do together. These days there are all sorts of options to suit all types of dogs. First, work out what the dog enjoys. Is he a herding breed such as a Border or Australian shepherd, or a Cattle dog? If yes, then consider Herding or Rally Obedience. For the dog who always has his nose glued to the ground then there is Lure Coursing or Scent Trailing. And if man and dog make a great team then think about Obedience Training, Agility, or Flyball. Set up a trial session with a local club, and go along to offer moral support.
Of course, be careful to match the dog's physical abilities to the activity, and if he's a stately senior then a pampering session at the pet spa could be the answer to making Dad pleased and proud of his freshly clipped dog.
It may be tricky to find a group activity happening on Father's Day itself. If you want to celebrate on the actual day, then another option is to fix up a family magical mystery tour (dog included) to the coast. As a Father's Day gift you could buy Fido a life-jacket so he can play a full part in the experience. If the sea is too far away, then what about hiking, and change the life-jacket to a doggy backpack or two pairs of walking bootees. The latter has the added advantage of potentially starting a new hobby or creating a means of having family fun together in the future.
#4: Enjoy Being a Pack Animal
If your Dad sticks to the same dog walk every day, consider ringing the changes with a doggy playdate. If you don't know the local dog walkers, then contact nearby dog groomers and veterinary clinics for details of local groups and venues. Or you can try searching online for doggy playdates in the area, and don't forget Facebook as a useful resource to find for local dog groups and communities.
For the all round dog nut then a fur-bulous option is a day out at a doggy expo. Imagine the fun of going round the exhibitions and stalls together, topped off with watching ringcraft or agility. It's worth taking the effort to check out your local city and council calendars and websites to find out what's on in your area, because this is something Dad will love.
But maybe your Dad doesn't have a dog, for whatever reason, but loves their company. Imagine seeing his face light up when you arrange to borrow a friend's dog for the day, so he can soak up all that lovely dogginess that he's been missing. That is going to be a Father's Day he remembers for a very long time to come. Alternatively, liase with the local rescue shelter and arrange for your Dad to visit and walk the dogs. The shelter will be grateful which works well because your Dad gets to enjoy himself and do good by dogs.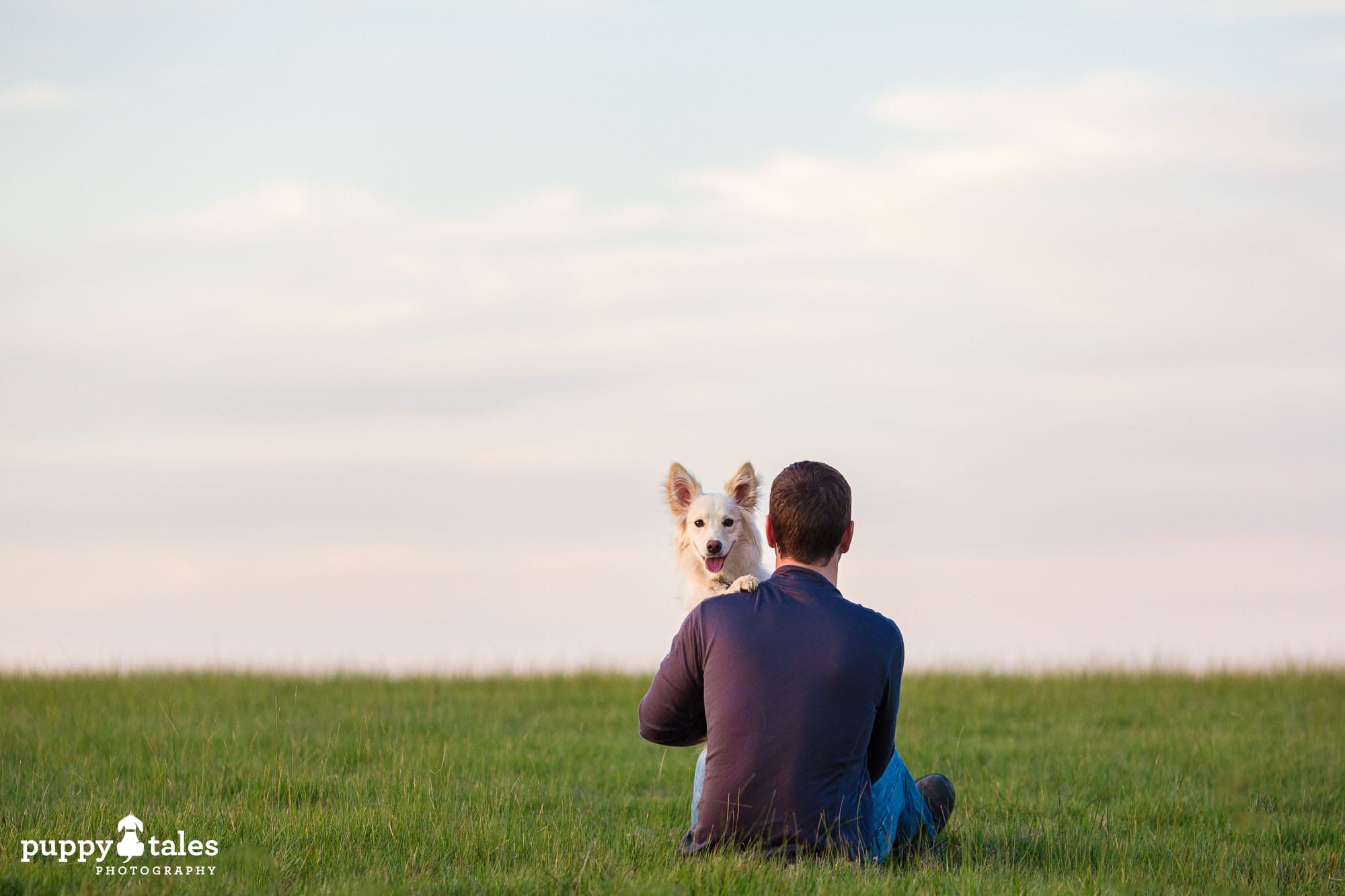 #5: Special Treats
Does you Dad love DIY?
Then take a look at these awesome ideas dog themed DIY projects, such as a suitcase dog bed or dog bowls hidden inside chairs. Why not buy the consumables and work on the project with him? It doesn't get much better than spending time together, doing something Dad loves, for the canine companion in his life.
Another way to give your Dad something he will treasure every day, not just on Father's Day is a professional photographic session for his dog. Creating some beautiful wall art that captures the spirit of his beloved companion is a wonderful and thoughtful way to show you care.
And finally, a special day will only be so if everyone involved – dog included – is happy.
The key to a truly memorable Father's Day is matching the dog's capabilities to the activity involved. This is all part of the wonder of this gift, because when you put thought in and get it right, it makes for one special Fur-Father's Day.
Kerry is 'Top Dog' here at Puppy Tales. With her own adored dogs, she completely gets that your four legged furry buddy is absolutely part of the family. That they sleep on the bed, that you want to take them everywhere, that you plan holidays so they're included & that their presence makes your life incredible.