A quiet sleepy little fishing village on the Gippsland coastline is what you will find at Port Welshpool. Nestled in between Toora and Port Albert, Port Welshpool offers plenty of opportunity to relax and unwind while taking in a walk along the shoreline, superb views of Wilsons Promontory, or having a swim in the safe beaches.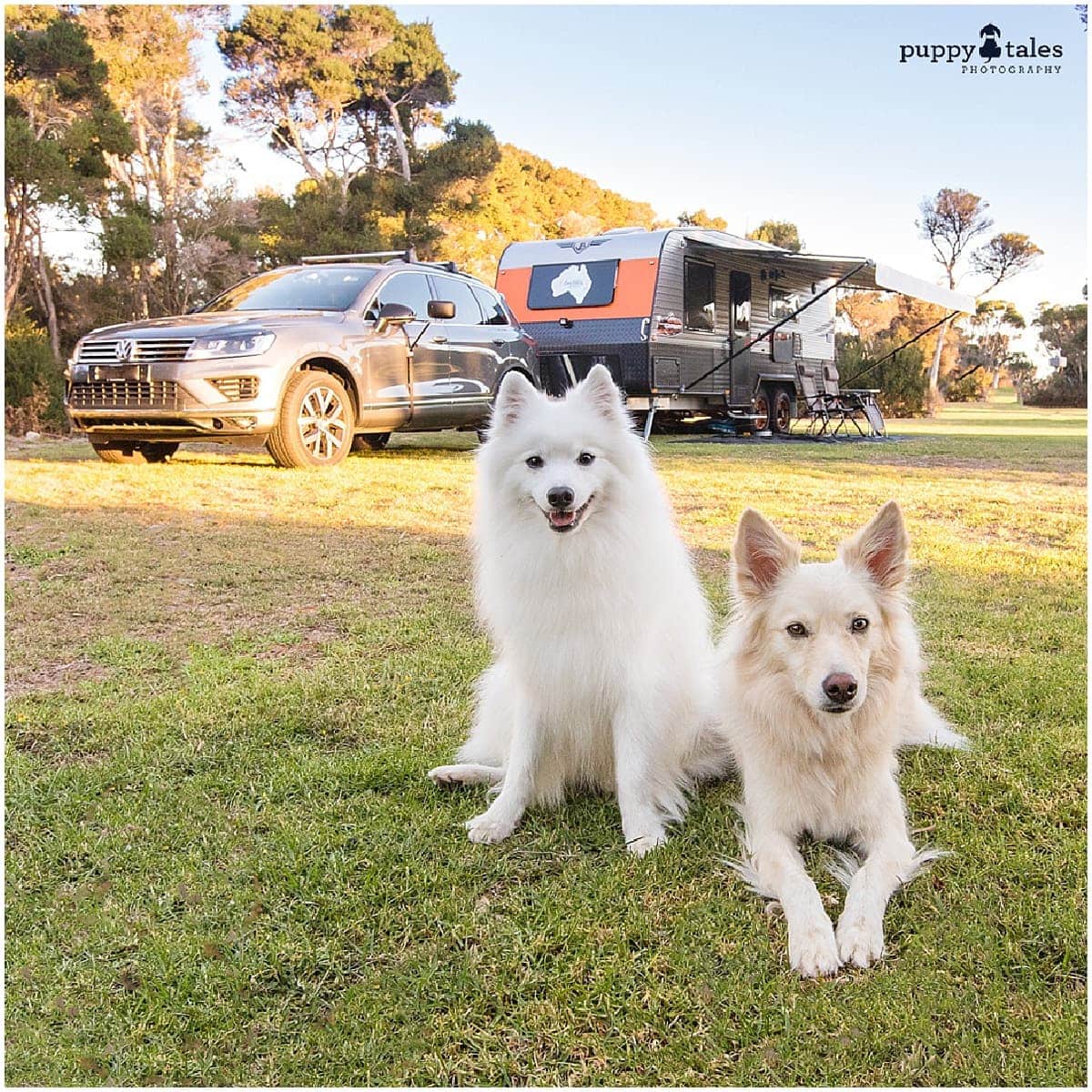 About Port Welshpool
Port Welshpool was originally was originally used by Whaler's in the 1830's and was officially gazetted in 1851. The historical Long Jetty was built to allow for the loading and unloading of the many fishing boats and cattle and timber haulers that frequented the area. Located about 200 kms from Melbourne, it is a popular getaway area for keen recreational fishers with a healthy fish population in the inlets and around the small islands that are around Port Welshpool.

Accommodation
With a population of only around 230, there aren't many places to stay at Port Welshpool. We stayed at the Long Jetty Caravan Park in our caravan but there are also cabins available. The Caravan Park is dog friendly all year round and has great facilities for the humans and is very welcoming of all dogs. The limitations are that only two dogs are allowed per site and dogs are not allowed in the cabins. You can also check out the regular holiday house sites such as Airbnb and Stayz, but there are limited options around so you do need to plan ahead.
Things To Do
Walks
If you and your doggo can manage it, there is 72 kms of the Great Southern Rail Trail with Port Welshpool being the final stop…or the start of the trail. From Port Welshpool the trail runs through Welshpool, Toora, Foster, Fish Creek, Buffalo, Stony Creek, Meeniyan, Koonwarra and Leongatha, offering rural and bush views along the way. The trail is gravel and is slightly undulating along the route.
For those that are feeling less energetic, the leg that runs from Port Welshpool to Welshpool is 6 kms long and passes through farmland and natural bush settings. It is a compacted gravel trail and takes approximately 2 hours one way.
There is also a lovely paved walk along the shoreline of Port Welshpool from Long Jetty down to the wharves where the fishing and cruise boats come and go from.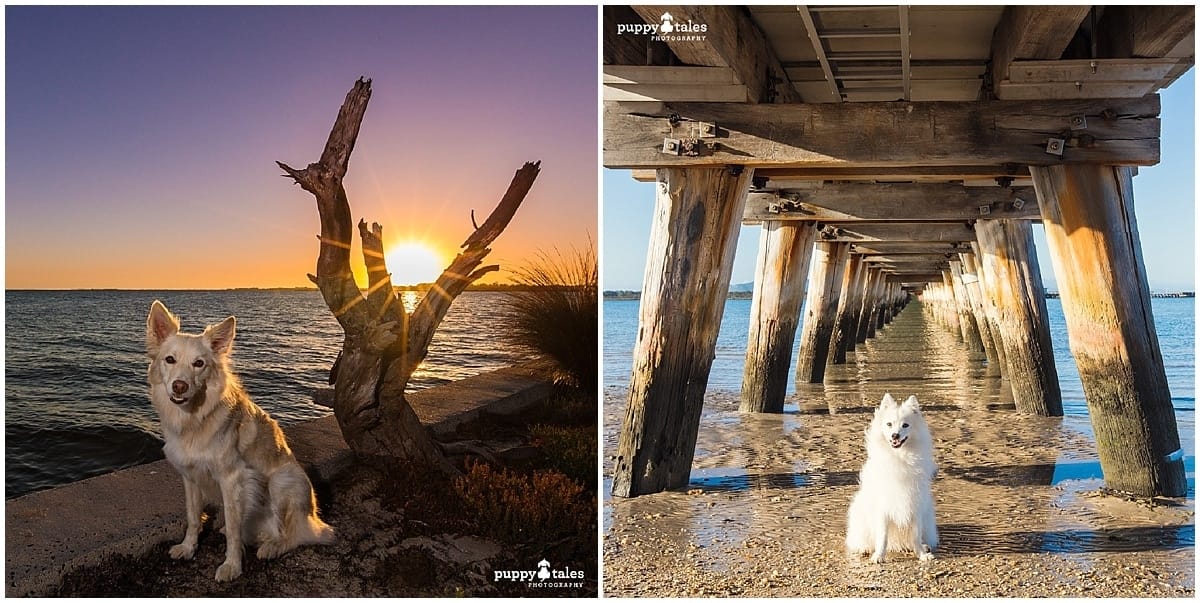 There is also the almost 1km long jetty named Long Jetty. It was originally built as a key to developing the eastern Bass Strait fisheries and to supply the link from Tasmania's supply of fish to the mainland. Construction began in 1936 and was completed in 1938. Currently under refurbishment due to damage from a fire in 2010 and upgrading to modern facilities, once complete in Oct 2018 it will provide a further tourist attraction in South Gippsland and an artificial reef when the non-historical outer section of wharf is dropped to the seabed.
Swimming
The waters of Port Welshpool are protected by Wilsons Promontory and the many islands that are in the area. Coupled with the relatively shallow waters, Port Welshpool provides a great place to have a cool off in the ocean.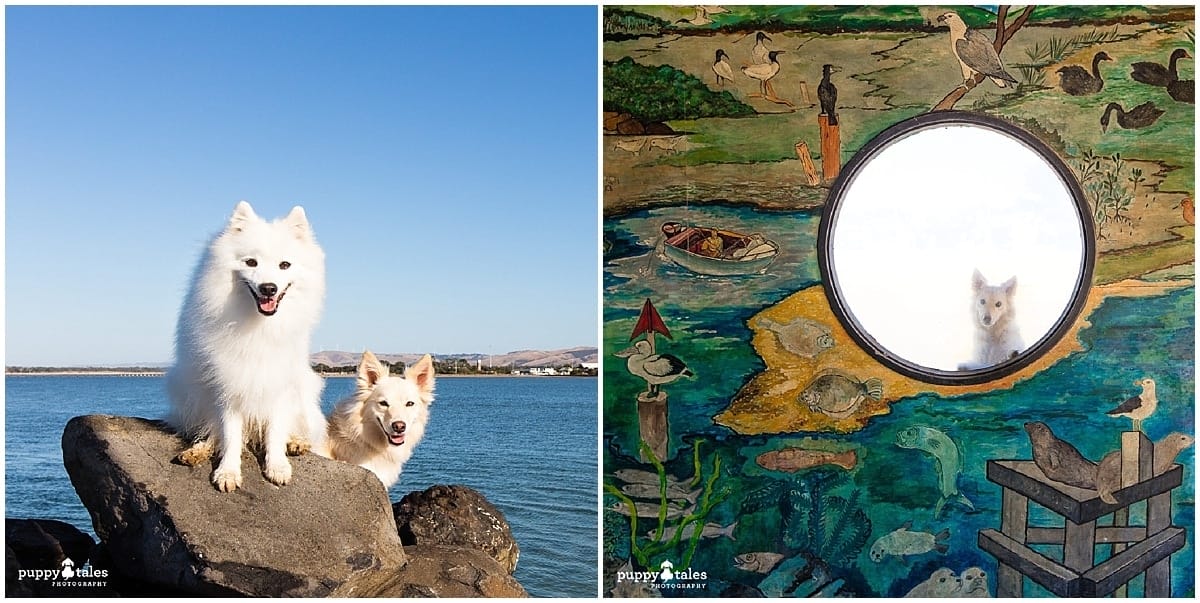 Dining With Your Dogs
There are only a few opportunities to dine out in Port Welshpool. What is on offer is the Pier Port Hotel. Here you will find a mix of pub grub, seafood, pizza and they even have an ice creamery attached to the building! There is an area outside the ice creamery to sit with your dog with picnic tables provided but make sure you have a hat as there is no shade provided here.
Across from the wharves, you will come across the Port Welshpool General Store. This is a great spot to pick up some essentials, fish and chips, plus their specialty Scallop Pies!
Events and Festivals
Port Welshpool has a Sea Days Festival each year on the first full weekend in January, and is then followed by the Summer Undercover Market at the Old Ferry Terminal a week later.
Sam is the 'other' human half of Puppy Tales HQ….and Keiko & Summer's other parent. Sam combines his love for his family, animals, travel and the outdoors to get the most out of life. The snowfields, surf beaches and everything in between is on the agenda for Sam and his best mates. He knows that by giving your dog a great life, it comes to your own life with interest.