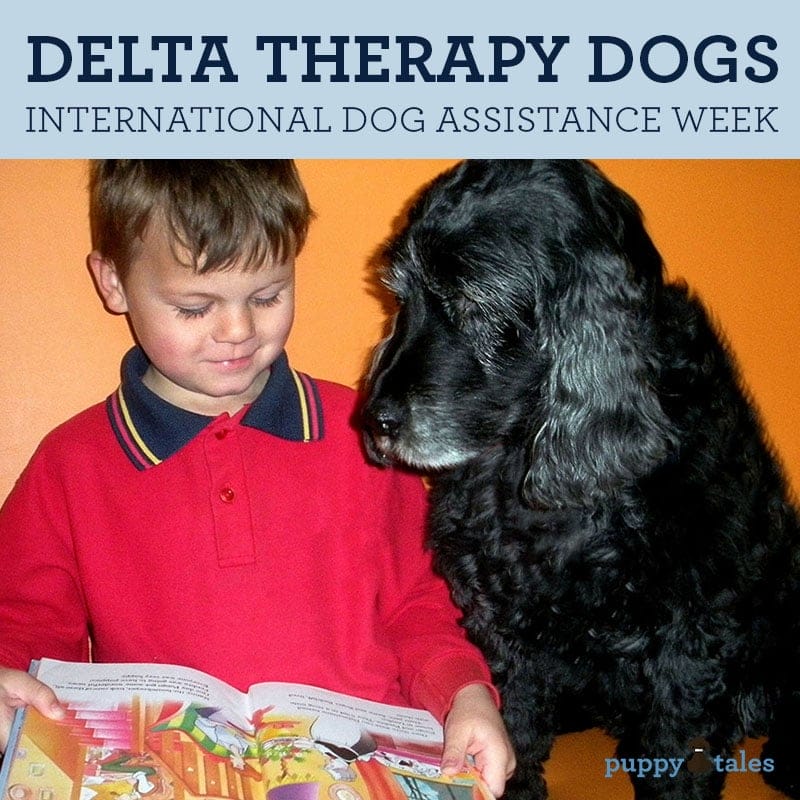 There is a special and indescribable kinship shared between dogs and people of all ages. Attention from a dog can brighten your day, make you feel loved and can improve your overall health and wellbeing.
Do you have a dog with a good temperament? Does your dog love being around people? Might your dog be a great Delta Therapy Dog?
Delta Therapy Dogs showcase that a better relationship between people and dogs will lead to a more enriched and fulfilled life for humans and dogs alike.
Any breed of dog has the temperament to bring the benefits of pet therapy to those in need. Delta dogs range from Great Danes to Chihuahuas and come from many different walks in life.
Meet Delta Dog Chester
Chester
This is Chester, an eight year old tri-coloured King Charles Cavalier. He was adopted from a shelter 3 years ago. Unfortunately, he was from an illegal puppy mill farm and not in great condition.
Despite all the cruelty he suffered in his formative years, he still had a very gentle, endearing character that Cavaliers are renowned for. When he was adopted he was very underweight and had a fear of almost everything. However, with patience, love, daily walks, positive reward training, a good healthy diet and friends who welcomed and encouraged Chester, he blossomed into a very different, calm and happy dog.
Chester's owner contacted Delta Society to find out about becoming a Volunteer Delta Therapy team. After discussing his suitability for the role, Chester undertook a Delta assessment and temperament test and passed with flying colours. After a one day training session and orientation at their assigned facility, Chester and owner, Gillian began weekly visits to an aged care facility and he has really taken another huge step forward and come into his own.
"His gorgeous smile and wagging tail greets residents and staff during his one hour visit. He thrives from the many pats, cuddles and compliments he receives. Chester has a happy demeanour from the beginning to the end of each visit".
Have you thought about volunteering with your dog?
Delta Society believes that the human-animal bond remarkably improves our quality of life and leaves a lasting paw print on our hearts. As a Volunteer Delta Therapy team, you and your dog can embark on a new phase in your relationship which will bring you both much happiness.
Our volunteers express they feel a sense of fulfilment and pleasure that they can share the company of their canine companion with those who need a "dog fix" the most.
We should warn you though … as a therapy dog team – your dog is usually the star of the team and they get most of the glory!
What do the dogs get out of the Delta Therapy Dog experience?
Our dogs love people and bask in the attention, pats and treats they receive.
Many of our dogs are working breeds, so the sight of the red bandanna sets them into working mode and meets an intrinsic need to perform for and entertain their human companions.
Above all, our dogs spend quality time with their owner, in an environment where they are most welcome and are definitely the centre of attention.
Mishka
Meet Delta Dog Mishka
Meet Mishka, a seven year old Rottweiler x Kelpie. Her gentle, nurturing personality became obvious at a very early age. Her owner Judy thought it would be wonderful to share her beautiful dog with others and bring them joy. Mishka began working as a Delta Therapy dog in an aged care facility when she was 4 years old.
However, placement in a disability service with severely handicapped young adults proved her true calling. Mishka is not at all fazed by this noisy, unpredictable and often confronting environment.
She makes a point of interacting with all clients and demands a pat, whether it be from a client crawling on the floor or one who is bedridden or seemingly unresponsive. Even the staff don't miss out with Mishka giving each a small nuzzle before happily wagging her tail on her way out.
Each Delta Therapy dog has a story and whether big or small they are making a huge difference. Delta Therapy Dogs work in a variety of health care facilities including hospitals, aged care facilities, mental health units, prisons and schools. Delta Therapy dog can also train to be Classroom Canines.
What's required to become a Delta Therapy Dog?
If you've further questions, check out the suitability requirements of Delta Dogs.
Support is available throughout your volunteering experience. Once you and your dog join the fold as a Delta volunteer team, you will be managed by your local therapy dog branch. You will be matched to a facility close to your home and offered all the support and guidance you need as you start your rewarding journey with Delta Therapy Dogs.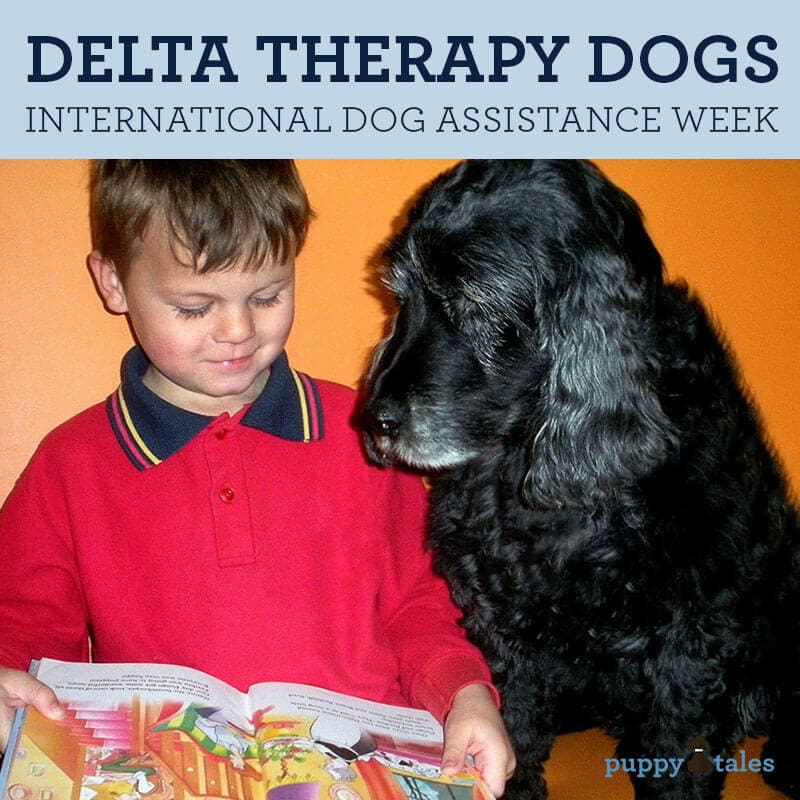 Glenda
Meet Delta Dog Hamish
Gorgeous Cocker Spaniel, Hamish is a Delta Classroom Canines dog and assists school children with reading difficulties. Since a puppy, Hamish had a natural affection for children and is very at ease with them. It's heart-warming to see the children read to Hamish and share their work with him as he looks on kindly and often gives a nod of approval!
Glenda, his owner is a retired school teacher and her work with Hamish is the highlight of her week. Hamish is recognised and greeted by all the children and staff at the school. He greets them back with a wagging tail, a happy smile and a special little spring in his step. "As a former teacher, it is extremely satisfying to spend this special time with Hamish and give children this enjoyment and help with their learning".
Delta Society Australia would love to hear from you if you're interested in volunteering with your dog or have any questions. Please visit Delta Society Australia for further information or to get in touch with them about your dog becoming a therapy dog.