Is there anything cuter than puppies and dogs with a message of love….. we think not…. and that's why they call it 'PUPPY LOVE!'
We've gathered some adorable cutiepies and sweethearts to bring you messages of love.
We hope you have an incredible love filled day with those most special to you – especially including the furry members of the family!
You're welcome to share these with those you love.
We're going to start with the newest member of the Puppy Tales Pack – Summer, the Border Collie Puppy. Awwwww….
Not to be outdone in the cuteness and adorableness stakes, it's Chocolate Labrador puppy Archie & he's bearing flowers!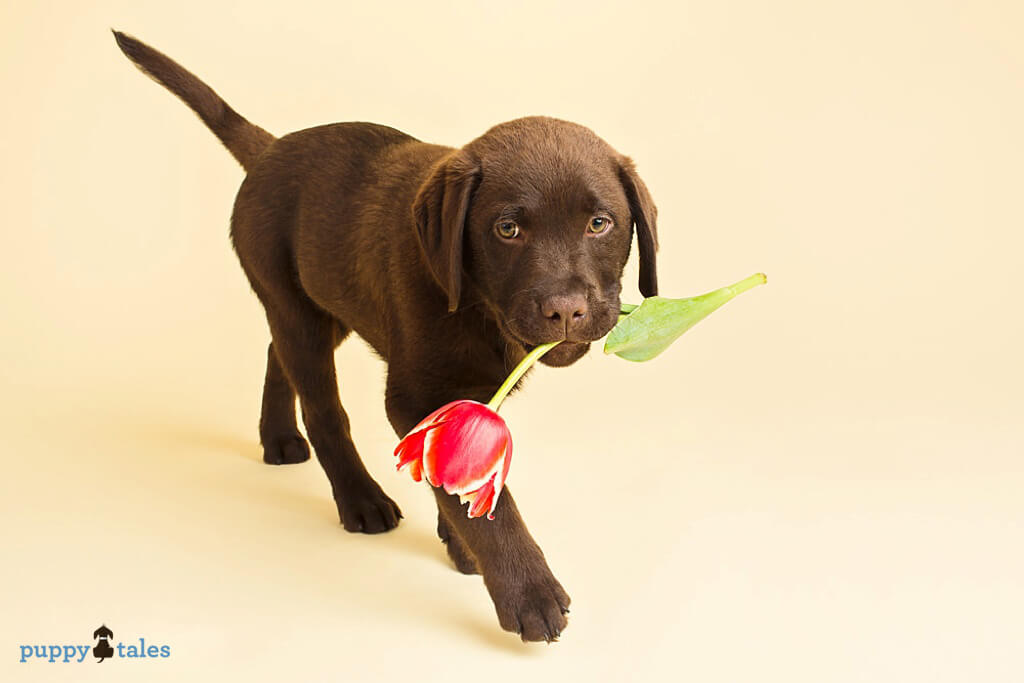 Our gorgeous smiling Japanese Spitz Keiko is offering free sloppy kisses this Valentine's Day (every day in fact!)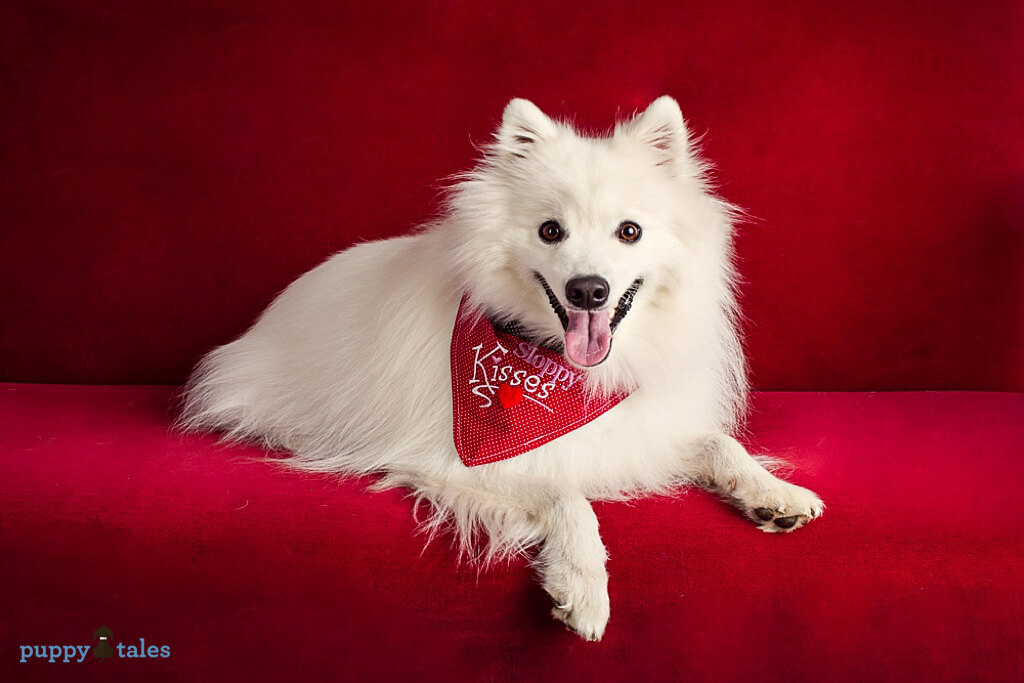 Little Jack Russell Terrier does Valentine's Day perfectly (not many dogs can fit this rug!)
Sweet, sweet Rosie, the Border Collie. She brings love everyday but today it comes adorably adorned with a heart!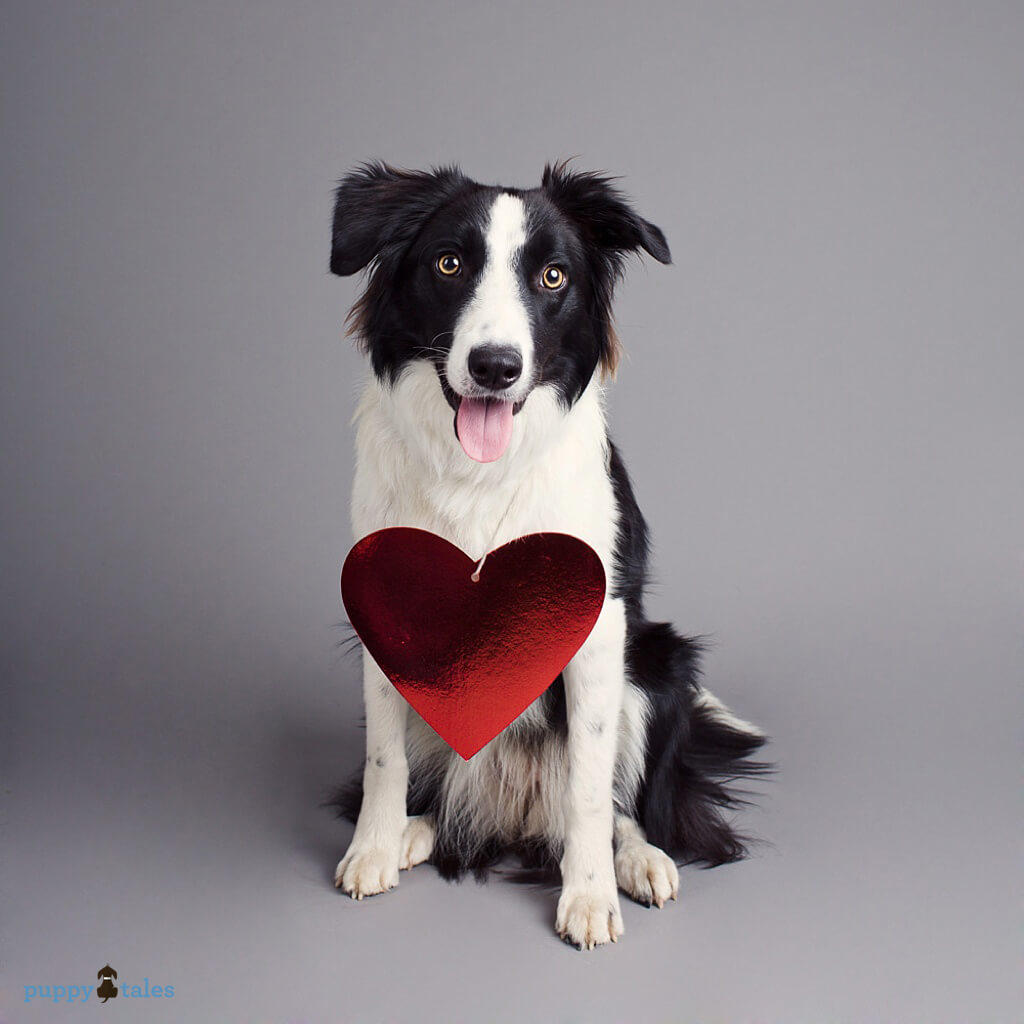 More chocolate goodness! It's Toby and he's sharing a message of love.
And another beautiful white fluffy! This sweetheart is Mistletoe the Samoyed puppy. She's definitely got a cheeky glint in her eye!
And just because we can't resist…. it's another adorable Summer photo! So completely in love with this girl!
Kerry is 'Top Dog' here at Puppy Tales. With her own adored dogs, she completely gets that your four legged furry buddy is absolutely part of the family. That they sleep on the bed, that you want to take them everywhere, that you plan holidays so they're included & that their presence makes your life incredible.