If you follow us on Facebook (and you totally should), you would have seen we have shared several photos of dogs from the 'Sartorialist' of the dog world: The Dogist. We came across his dog portraits a few months ago and were absolutely captivated by the images he captures of other people's dogs he meets on the street. We were lucky enough to interview Elias — the man behind The Dogist — and find out more about his inspiration for this project!
How did The Dogist get its beginnings?
The Dogist started in the midst of another project called Barking at Dogs (video interviews with dogs on world news, etc). I realized videos took weeks to process, whereas photos I could share on a daily basis. "The Sartorialist for dogs" was the way I pitched it to my sister.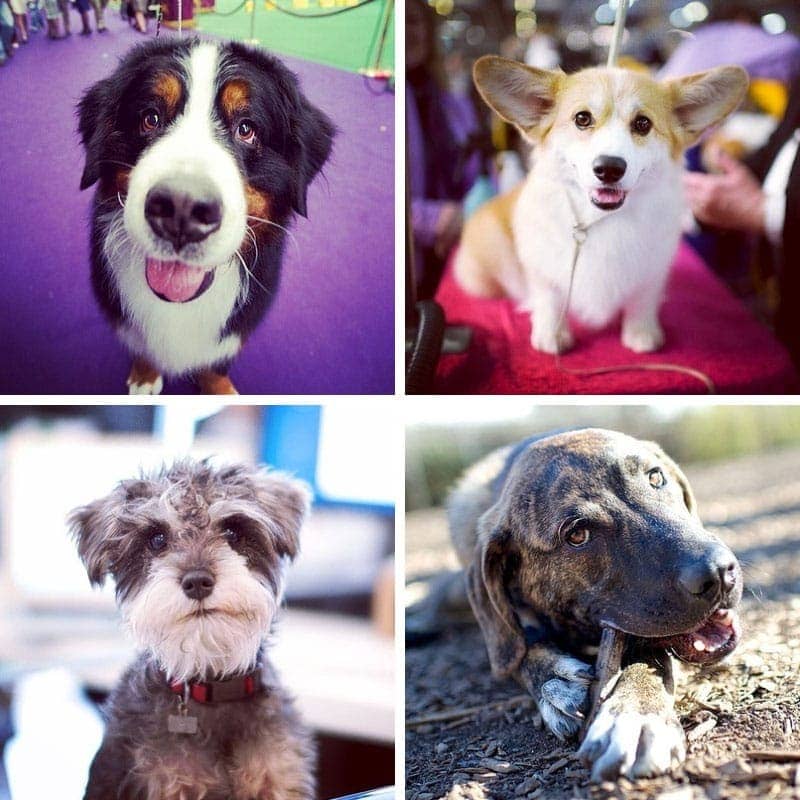 Why do you like to photograph dogs?
Dogs make fantastic subjects. They're extremely expressive and will "pose" for you with a little encouragement. Also, I missed having dogs and New York is packed full of all types of them. I get to hang out with hundreds of dogs a week now!
Do you go out seeking dogs each day?
I shoot about 3 days a week. If I shoot too often, I end up with a huge back log of pictures and owners sending me anxious emails. I look for expressive faces – a lot of it's in the eyes. I almost always stop groomed dogs because you can see their eyes clearly. The owner has to have a good attitude too. I like people who clearly love their dogs – no dragging your dog behind you while you're on the phone.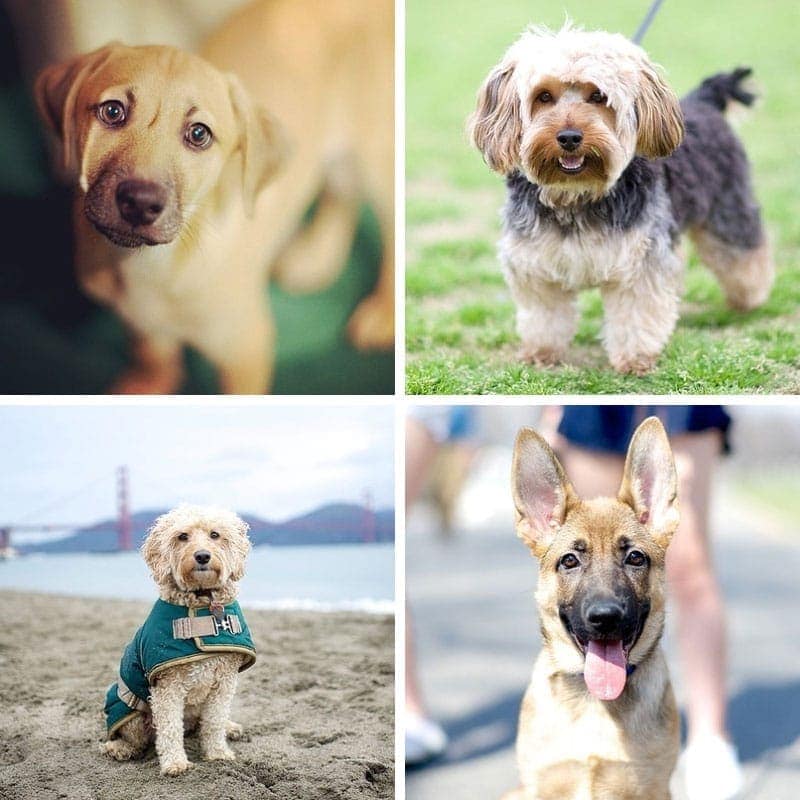 How do you manage to capture their personality in such a short moment?
The element of surprise is important, actually. Dogs habituate pretty quickly to my methods (squeaky tennis ball, barking, whistling, etc), so it's usually that first squeak that produces the best expression. You have to be quick with the camera or you'll miss it. There's a lot of images I leave on the ground, too. I only feature my favorite images on The Dogist.
The dogs look very focused in your images, how do you achieve that?
Besides having something they want (toy, food, etc), it's because they're on leash – it's much easier to photograph a dog orbiting around its owner with one radius than it is in the park where they're bouncing around, jumping all over me. I like the variety, so I do both, but photographing leashed dogs on the street is a walk in the park, so to say.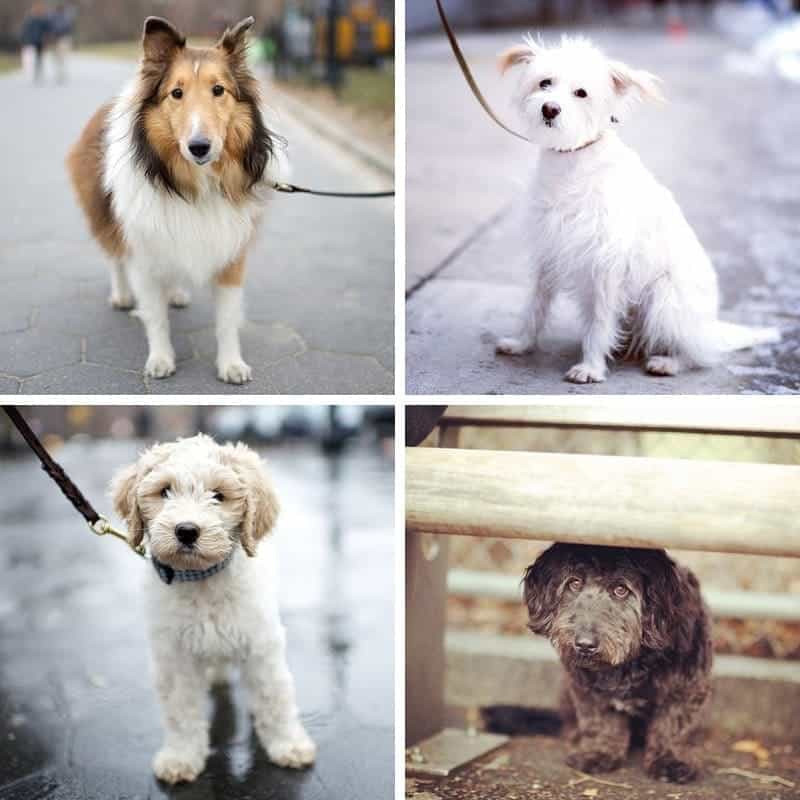 Do you carry a lot of camera gear to take your photographs?
Not too much. A DSLR and a lens or two. I only shoot primes. People like to ask me about gear because it's the one thing they can solve with money. Fast cameras help, but the hard part is pressing the shutter 1,000 times a week.
Do you have a dog yourself?
I like to say "I have all the dogs!" – but no, I don't currently have a dog because A) they're expensive to care for in the city, and B) I want to travel. When it makes sense for me, I'd love to come home to one of my own. My preference for breed changes every day but I grew up with Labs and they're just wonderful.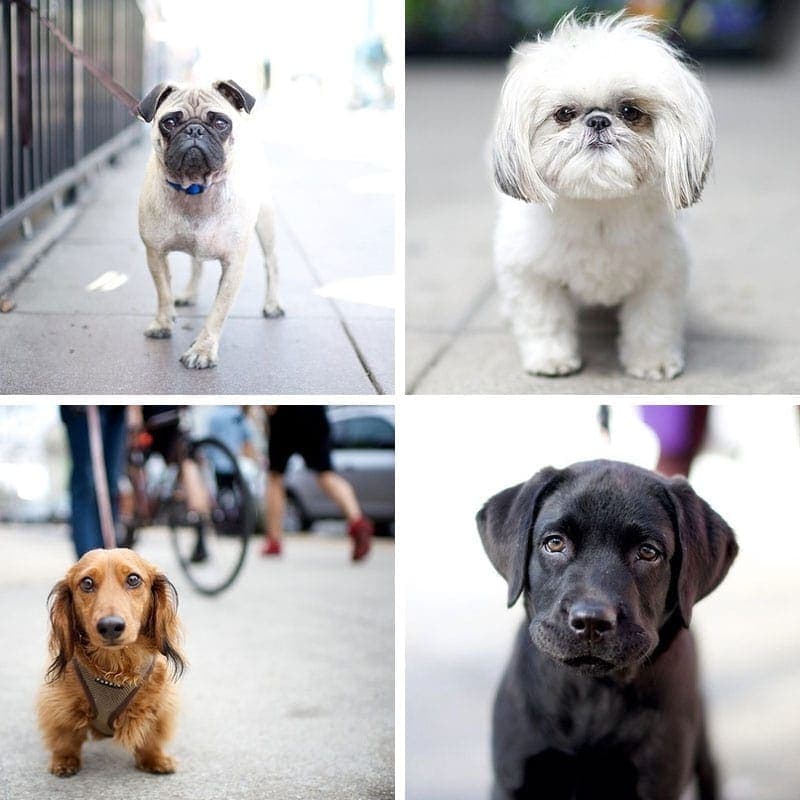 What are your plans for The Dogist?
I want it to grow and incorporate new types of imagery with different places, breeds and activities. I know The Dogist makes a lot of people ooh and aww – I read the comments – but I also want people to learn something from my images. There's an immense variety of types of dogs and they're all doing different things around the world. Some are working, some are being pushed in strollers, some are in shelters…I want to tell every story. I've learned more about dogs in the past 5 months than I have in my whole life. I'm very excited for the months to come and hope to get enough support from my audience to continue the project. It's my full-time endeavor at the moment, so donations are key for The Dogist going forward at www.thedogist.com/donate.
If you are keen to follow along with The Dogist check out his Instagram and Facebook pages.
<——— Pin for Later
Share: