Thinking about heading to the Snow with your Dog? Know what to expect so you can all have a pawsome time! Check out this A to Z guide about taking your dog to see the snow at Dinner Plain. Read now!
Going on a trip to the Snow with your dog, or a Snow Dog adventure at Dinner Plain, is a fantastic experience for both dogs and their pawrents. A mesmerising winter wonderland surrounds you. And while there, you'll create unforgettable moments and leave with lasting memories.
Many many, a snowy trip in the mountains will be a new experience, different from your daily life. That's why it's important to know what to expect and plan to ensure a fantastic adventure. Here's an A to Z guide to help you learn more know about taking your dog out in the snow.
A is for Alpine Accommodation
Choose dog-friendly accommodation so you can bring your pups with you. If you're looking for a place to stay at Dinner Plain, you may check our recommendations here.
A is also for Apian Way
Let your dog run free and enjoy the snow along the Apian Way, the off-leash area at Dinner Plain.
B is for Bluebird Day
A Bluebird Day is a magnificent sunnyand cloudless day, typically after a night of snowfall. In the sunshine the temperatures will be warmer, the snow will glitter and your photos will look great!
B is also for Blizzard Brewing
Enjoy a pint and some snacks at Blizzard Brewing. It's the highest Alpine Brewery in Australia and they brew with the freshest, purest water available – it's fromthe high altitude snow melt aquifers. Oh, it's also dog-friendly!
C is for Chasing Snowballs
It's a fun! And you'll be able to partake wherever there's snowfall. Trust me, your pup's reaction to snow will never fail to make you smile.
C is also for Cattlemen's Huts
Discover the iconic and historical Cattlemen's Huts at Dinner Plain. They played an important role in Australia's European history in the Alpine Region. There are two at Dinner Plain – CBR Hut and Crisps Hut – as well as others that can be discovered as you drive to Dinner Plain.
D is for Dinner Plain
It's hands down one of the best locations to have your winter adventure. You've got everything you need: cosy accommodations, dog-friendly places to eat and drink, beautiful scenery, excellent trails, and SNOW!
D is also for Daybed
If our accommodation has one, this is where you'll find me relaxing of a lazy afternoon. A daybed is perfect for lying back and watching the snow fall through the window or reading a good book. Look for one when you're booking your accommodation – that's big enough for you and your dog!
E is for Everyone
No one gets left behind, especially your canine buddies! It's an adventure you'd want to have with the people you love, especially the furry ones.
F is for Food
Of course, no trip is complete without good food. Fortunately, there are lots of dog-friendly restaurants and cafes to try in Dinner Plain. Or you can bring your own supplies and cook up a feast as you'll find kitchen facilities in your accommodation.
F is also for Fresh Snowfall
It's the best time to be out! Fresh snowfall is loose and powdery, which is perfect for games, photos and admiring the transformed wonderland.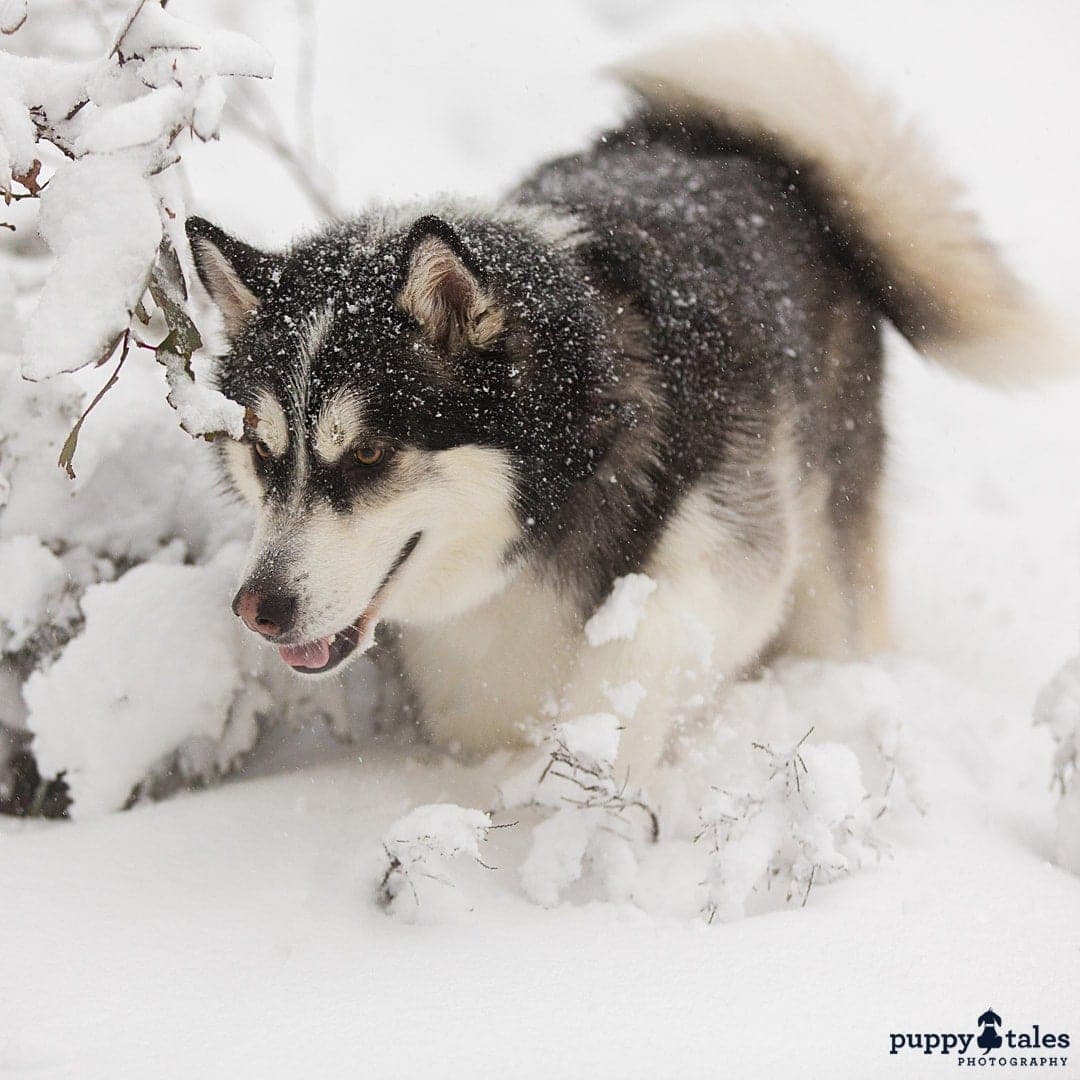 And F is for Foggy Mornings
My favourite kind of mornings at the Snow involve fog! You'll feel like you're in a magical place when you wake up to foggy mornings. It's so beautiful and serene.
G is for Grooming
Make sure your dog is snow-ready by grooming them for the cold weather. Clean hair will help them regulate their temperate better. Don't forget to trim their nails and the fur between their toes to help avoid snowballs forming there.
G is also for Gloves
Pack them! Gloves will help to keep you warm and comfortable during your snow adventures.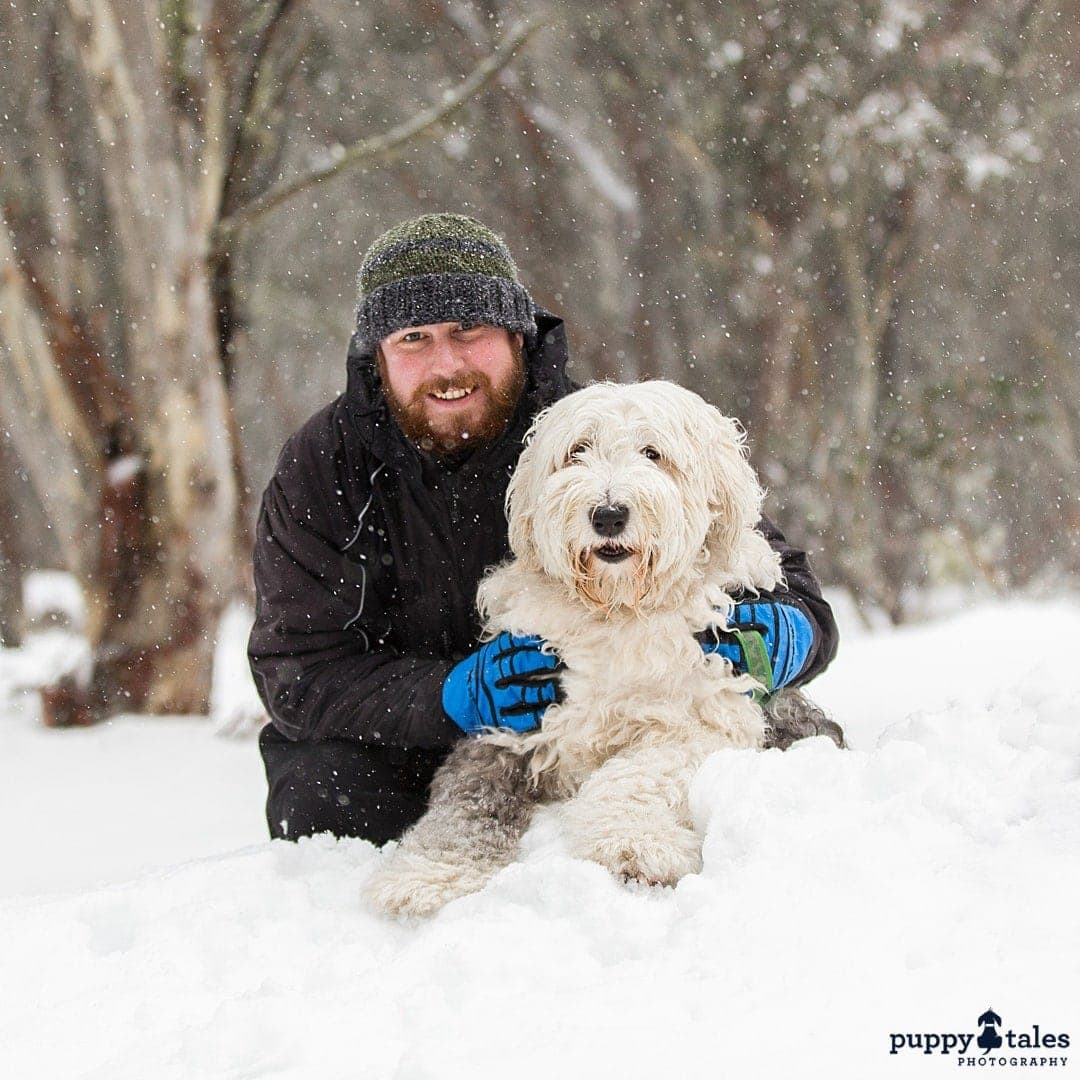 H is for Hydration
Snow is tiring for humans and pups alike. Make sure you all stay hydrated by taking water along on your outings, especially if you're embarking on a long hike.
H is also for Hot Chocolate
After a snowy adventure, it always a good idea to enjoy a cup of hot chocolate. We recommend Mountain Kitchen, or for a special treat, Elements makes Peanut Butter Hot Chocolates. Did you know that chocolate also triggers the release of endorphins in your brain which makes you calm and cosy?
I is for Icy
Ice can form anywhere with winter and snow conditions. The ground can be slippery and you might not pick it before landing on your back. Wear shoes with good tred and be extra careful. Be vigilant for your dogs too – especially if they are puppies or older as a fall is more likely to cause them harm.
I is also for Icicles
When the snow melts, icicles may form in trees and roofs. They add to the beauty of winter, especially when the sun shines on them.
J is for Jack Frost
Legend says that he's the one responsible for all the snow and cold during winter.
J is also for Jacket
Pack a good jacket for you and your dog to protect yourselves from the cold weather. While your dog may not need it, it's best to be prepared in case they do or you experience blustery conditions. You are on a mountain so weather and temperatures can change quickly.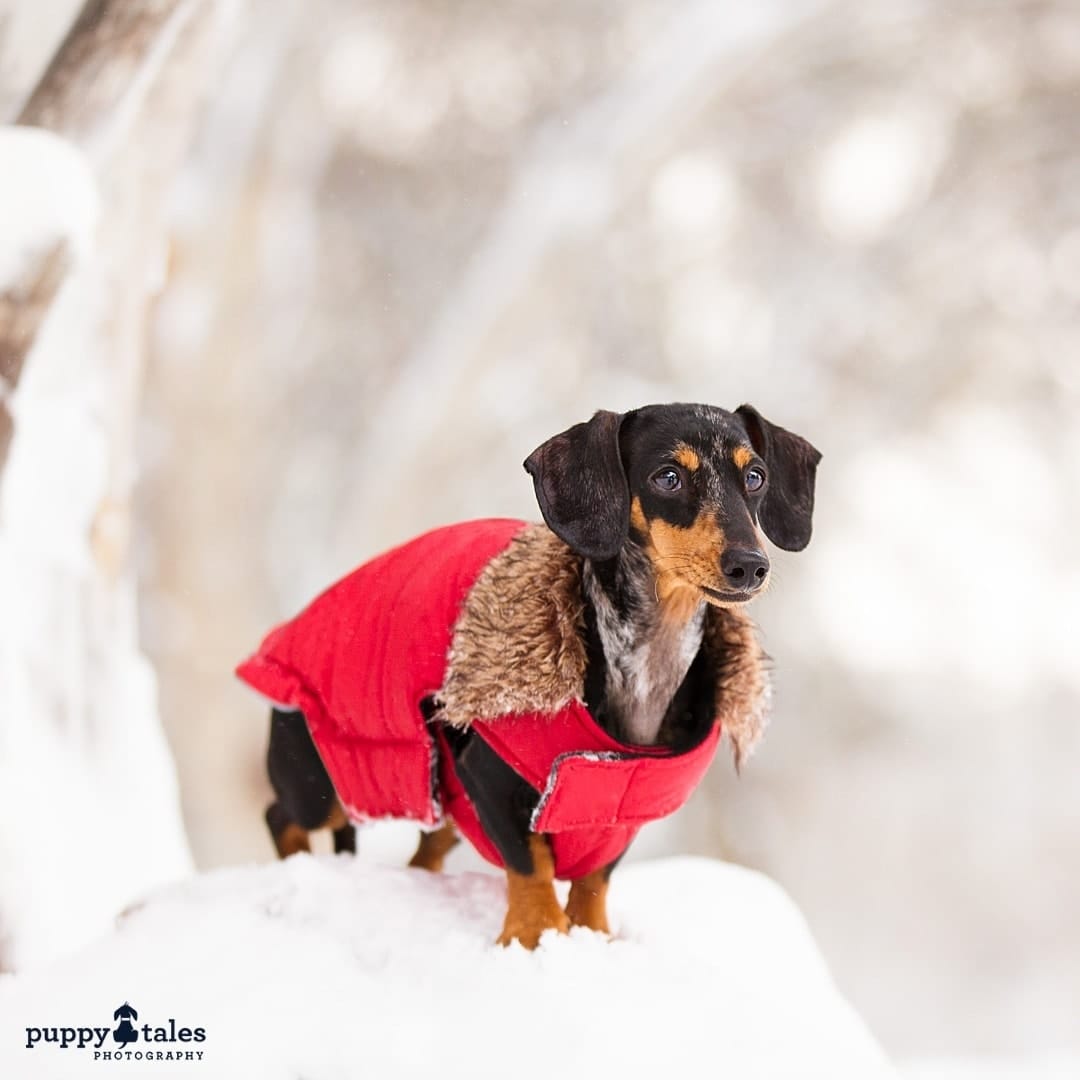 K is for Kerry
Taking photos of your dog in the snow can be tricky so having your photos taken by an experienced dog photographer ensures that you'll get amazing photographs with your pups. Our experience at Dinner Plain also means we know where to go to give you the best photos!
L is for Lively
The temperature may be low in the mountains, but you'll be in high spirits once you see the snow.
L is also for Layers
Keep yourself warm and comfortable throughout your stay at Dinner Plain by bringing multiple layers of clothing. This way, you can add or subtract depending on the conditions and the time of day that you head outdoors.
M is for Mountains
It's not every day that you get to head out in snowy mountains and see all the stunning scenery. Being up in the mountains also will give you that sense of peace and tranquillity that nurtures the soul.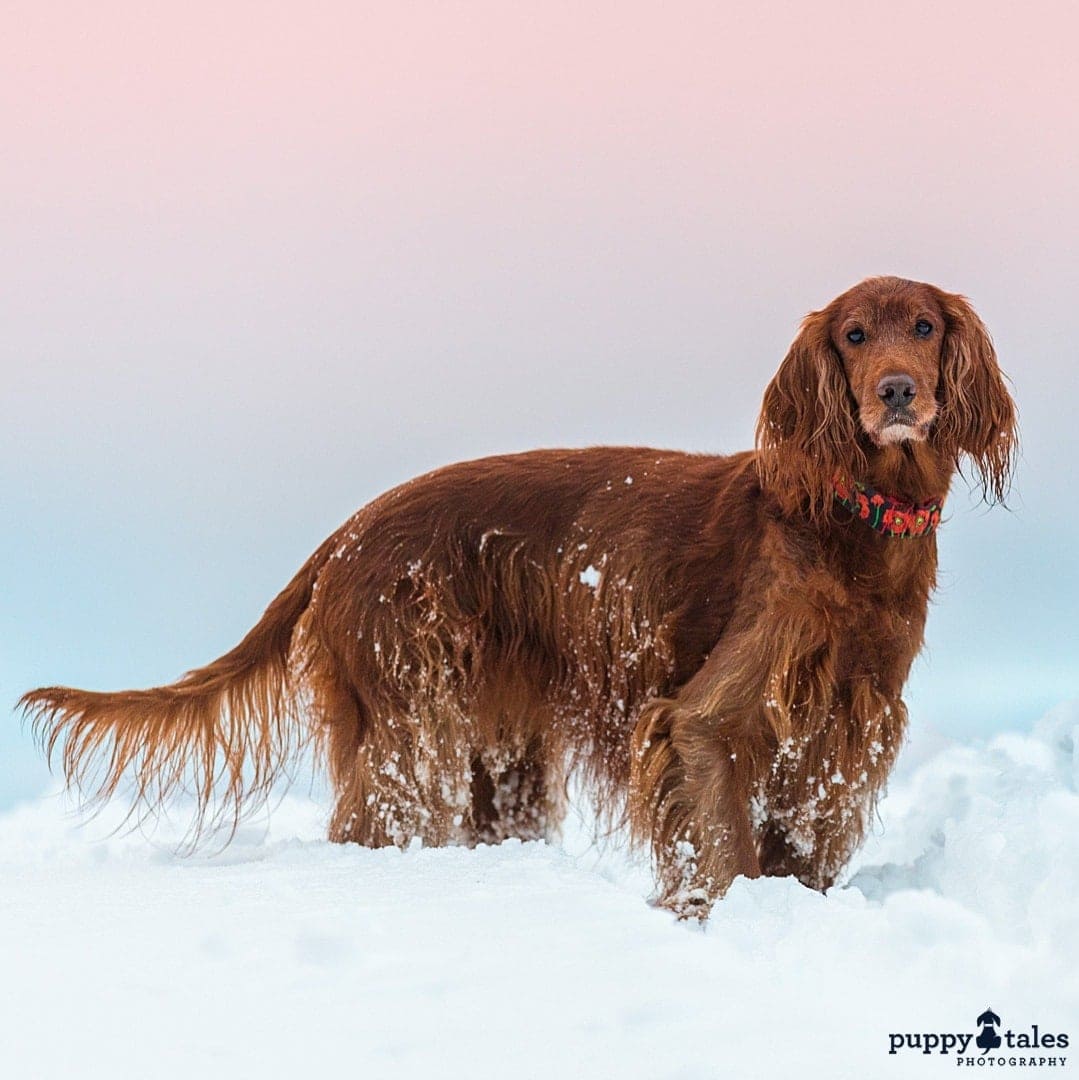 M is also for Microchip
Make sure your dogs' microchips are up to date just in case they get lost.
N is for Nature
Being immersed in nature automatically means relaxation and fun. Just always remember to keep the environment clean as you and your pup enjoy it.
O is for Once in a Lifetime
Going on a snow adventure is a once in a lifetime experience that you don't want to miss doing with your dog.
O is also for Overcast
Overcast is when the sky is full of clouds. Sometimes they will be white, sometimes they will be grey. But don't worry, Dinner Plain is still amazing whether it's a bluebird or an overcast day.
P is for Photographs
The photographs taken of your snow adventure will be the best momentos and memory keepers of your time together.
P is for also Playtime & Pawprints
Probably the best part of the adventure for your pups is the playtime! You'll also find the pawprints left in the snow so adorable.
And P is for Poo bags
Sorry we have to mention it but you don't want to leave a mess at the beautiful snow-covered surrounding so don't forget to pack and use water bags.
Q is for Quinzee
I'll admit, finding something for Q was tricky! Then I learnt of one type of Snow Hut called a 'Quinzee'. Why not build one with your dog. Or use it in some photos. A Quinzee is a snow shelter made from a large pile of snow. The pile is shaped in a dome and then the mound hollowed out to give you an internal space.
R is for Road Trip
All great life adventures begin with a Road trip, don't they? The drive to Dinner Plain whether you approach from Mt Hotham or Omeo is beautiful. See who spots snow first, enjoy the distant mountain views and the wilderness. Unless you have permits though be sure not to stop in the Hotham Alpine Resort area or you risk receiving a fine.
R is for also Racing through the snow
It's a fun activity for you and your canine!
S is for Sled Dog Challenge
Dinner Plain holds the annual Sled Dog Challenge. It attracts the sled dog teams from all over the world, and you can watch them race for victory.
S is also for Snow Gums
Snow gums (Eucalyptus pauciflora) are the quintessential alpine tree of the mountains of the southeastern Australian mainland and you'll find them at Dinner Plain. Each has its own unique characteristics and beauty.
T is for Tranquility
When you're in the mountains, you are far from the hustle and bustle of the city. You can forget about your worries at work for a while and indulge in a peaceful retreat.
T is also for Treats
Your dog asked me to include this reminder – Pack them! You won't find any dog treats or food that you can purchase at Dinner Plain so be sure to bring everything you'll need (and your dog will like!) for the trip.
U is for Unparalleled
Having a snowy adventure is unmatched. It's nothing like your usual trips to the beach or walks to nearby woods.
V is for Victoria
The best state to see snow with your dog.
V is also for Vet
Ensure that your dog is ready for your winter trip by visiting the vet for a health check before you embark on your adventure – especially if they are senior, have health concerns or you are worried.
W is for Winter Wonderland
It's the world you'll be able to explore when you visit Dinner Plain. Discover the beauty of winter in snow-covered mountains and trees.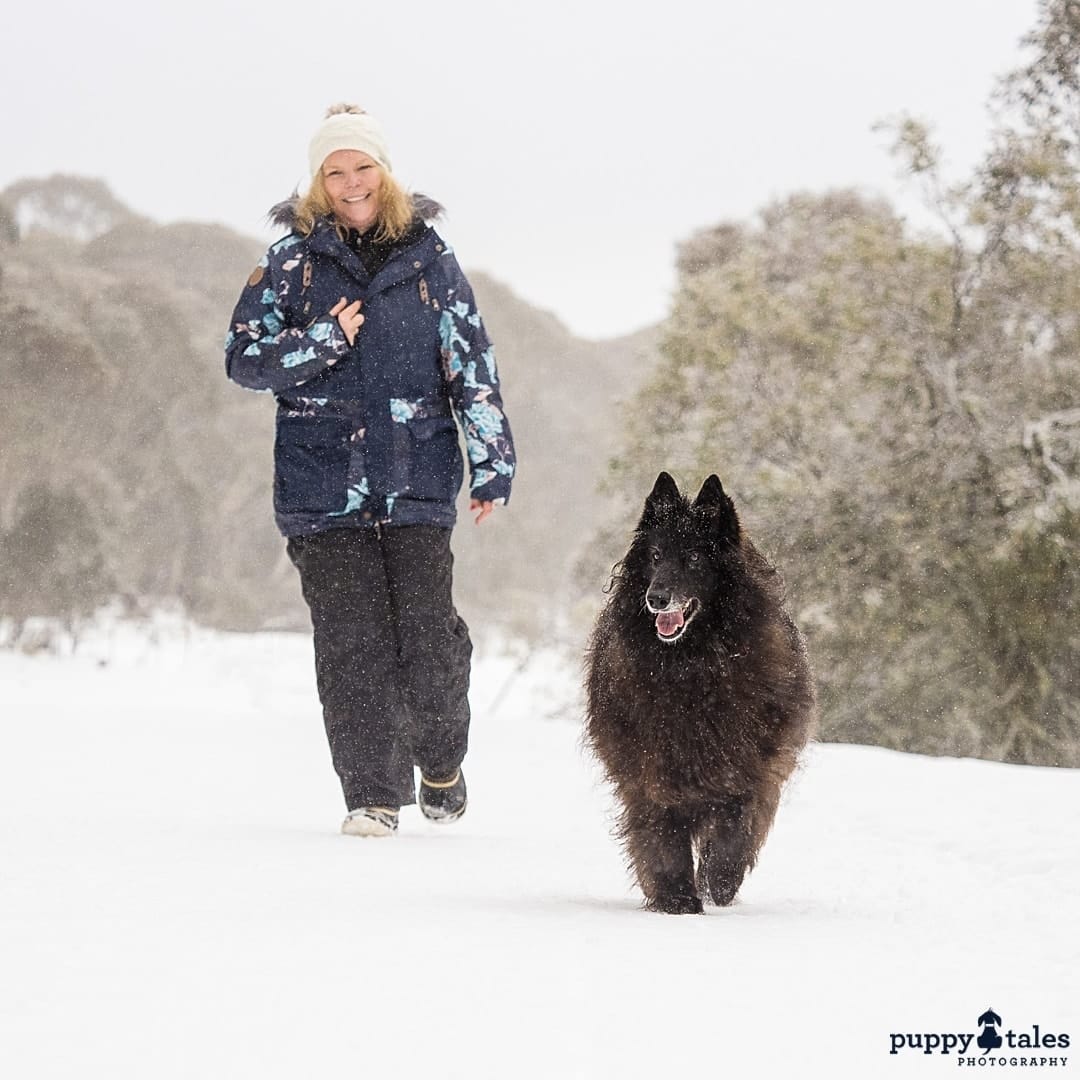 W is also for Weather Reports
Always check the weather conditions to be that its a good idea to head where you're planning for an activity. If snow is forecast or falling, you'll also want to check the road conditions, any road closure notices and whether snow chains are required for driving to, around or down the mountain and where from.
X is for X-Country Trails
There are many trails you can explore at Dinner Plain with your furry friend. You wouldn't want to miss any of them! Just be careful of other people, particularly Cross Country Skiers, that amy also be using the trail.
Y is for "Yes" to Snowy Adventures!
Still hesitant to go on a snow adventure? Just say "YES!" You won't regret any part of it. Your dogs will surely love it.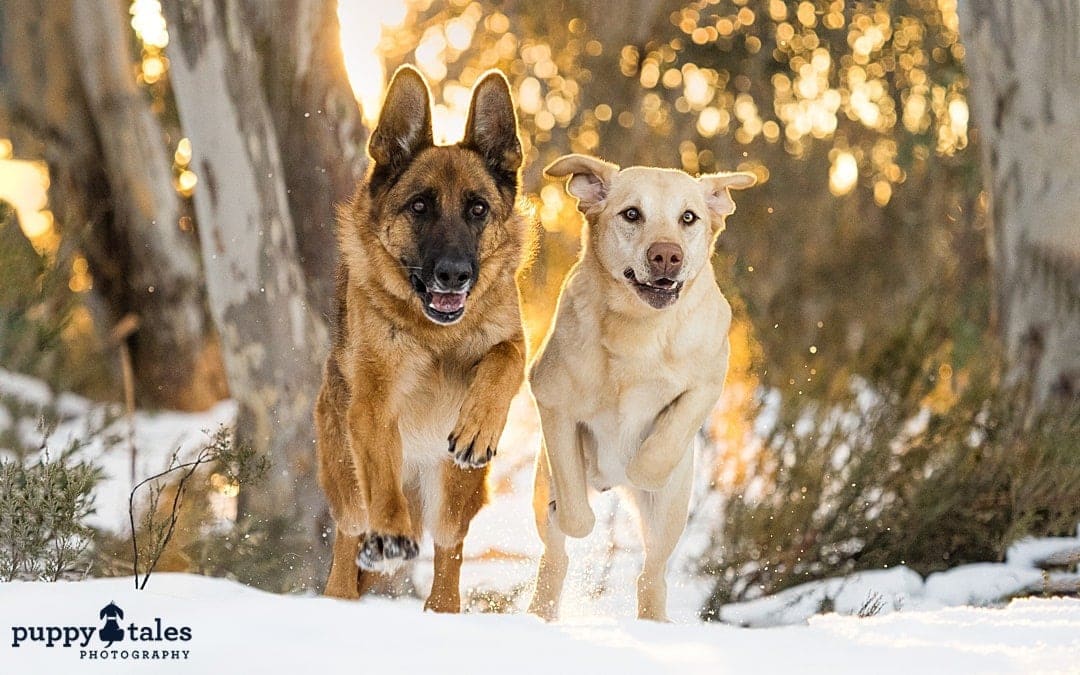 Z is for (Sub)-Zero
When the temperature hits sub-zero, you're more like to see snowfall. The Alpine regions are known for its sub-zero temperatures, and we keep our fingers crossed for them so that you can see snowfall.
Z is for Zzz
And after all the activities you enjoyed during the day, it's time for snuggles in front of the fireplace. Nothing feels better than contented pooch snuggles after a pawsome day spent together. And then it's off to bed, to get that quality sleep you'll need to do it all again tomorrow!
Ready to go on your snow adventure? Join us on our next trip to Dinner Plain! Click here to book a snow dog session with us.
Kerry is 'Top Dog' here at Puppy Tales. With her own adored dogs, she completely gets that your four legged furry buddy is absolutely part of the family. That they sleep on the bed, that you want to take them everywhere, that you plan holidays so they're included & that their presence makes your life incredible.