Ezekiel the English shepherd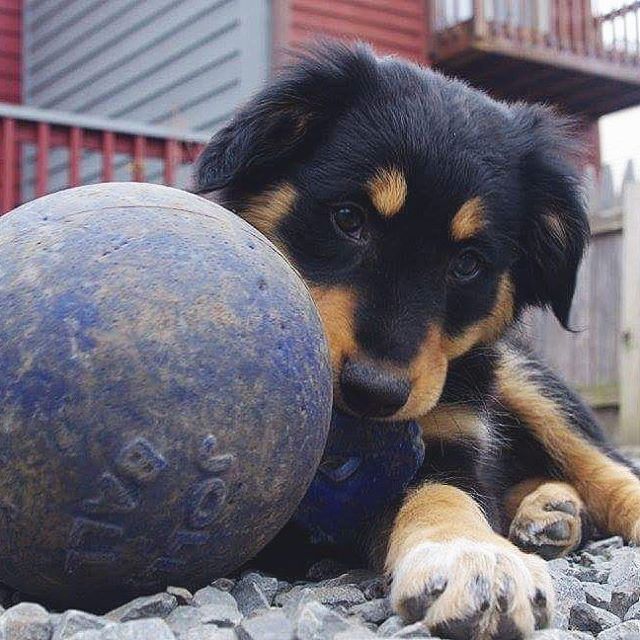 This precious fur-baby is Ezekiel, an English shepherd from New York. You won't be surprised that he's a great snuggler, and …surprise, surprise….obsessed by balls. The English shepherd has collie blood running through their veins. They originated from farm dogs brought to America by English and Scottish settlers in the 17th century and it took a couple of centuries for the breed to become established. Not the Ezekiel is bothered about history…he's all about balls!
To see Ezekiel and big brother Gideon, visit Gideon_Zeke on Instagram.